Issues
One of the victims of the Petromidia explosion has died in Germany
One of the victims of the explosion that occurred at Petromidia, the largest Romanian refinery, at the beginning of July, was being treated in Germany but has now died, Rompetrol announced on Tuesday. Two victims of the explosion with severe burns were taken to a hospital in Germany.
The other patient is in stable condition and is responding well to treatment, Rompetrol also announced.
On July 2, there was an explosion, followed by a fire at the gas production department of the oil refinery in Năvodar, considered the largest oil refinery in the country and one of the most significant in the Eastern European region. One employee died during the explosion, while five other people were injured. Four required medical treatment, one of whom was already released, the Konstanca (Constanța) County Inspectorate for Emergency Situations (ISU) announced.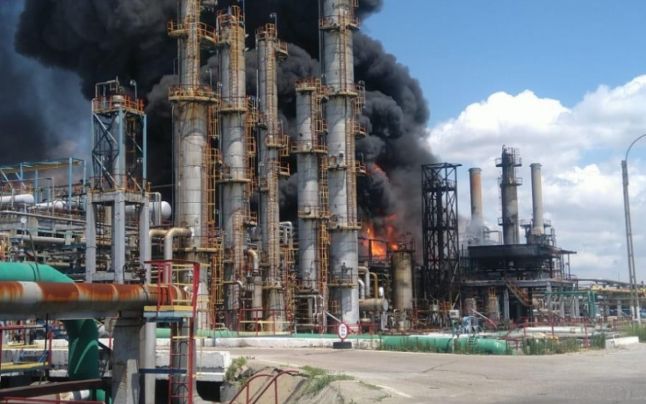 As Minister of Home Affairs Lucian Bode said after the accident: Thanks to the professionalism of the firefighters, the tragedy at Petromidia did not become a disaster, stressing that locals and tourists were not in any danger for a single second.
"I would like to express my gratitude and to congratulate those who made it possible for the fire department to be on-site eight minutes after the first announcement. They located the fire in less than an hour, at 13.15, and put out the fire by 15.00," Lucian Bode said.
After the explosion, a criminal investigation was started for involuntary manslaughter, assault and battery, as well for vandalism. As prosecutor Viorel Teliceanu said, the investigation might take time, as thorough technical knowledge is required to find out the cause of the explosion.
"The criminal investigation is in an early stage, and we will consider every possibility. However, so far, we have only fragments of information; it will take time to put them together and find the cause," Viorel Teliceanu said.
Title image: A similar accident happened in the Petromidia oil refinery in 2016. The factory is owned by Rompetrol, which is owned by the Kazahstan state company KazMunayGas. Photos: Adevarul.ro