Economy
One of the most complex restoration works in Transylvania is now complete
The Franciscan Monastery in Szamosújvár/Gherla was renovated under the broader framework of the "Rehabilitation of the Franciscan Monastery's Church and Cloister for its Introduction onto the Cultural Tourist Circuit."
The building is a typical example of 18th-century Baroque architecture in Transylvania. The project aimed to bring the historical monument back to its original state and create an optimal space for cultural tourism.
The renovation was very complex from an engineering perspective. The structural reinforcement, the architectural restoration, and various building installations required all demanded modern solutions that had to naturally integrate with a 250-year-old historic building with valuable artistic elements. The result had to be a unified image, able to meet 21st-century expectations.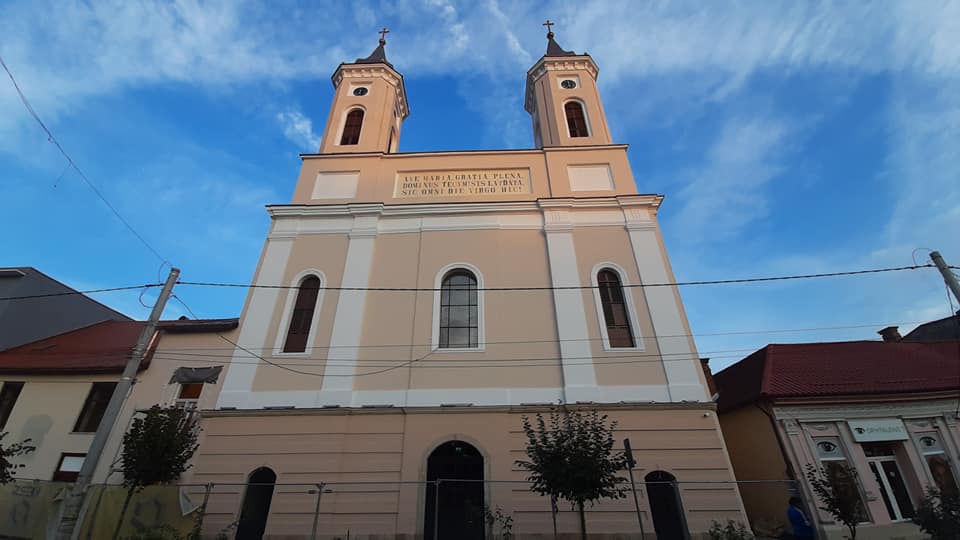 A representative of KÉSZ Romania, the general contractor, stated: "The rehabilitation works of the Franciscan Monastery Church and Cloister were quite a challenge for our team because most of our work are new buildings. Here, we had to approach with consideration the history of the monument and respect the specificity of each element. It was one of the most complex restoration projects in the Transylvanian region."
"The local Roman Catholic community in Gherla has been waiting a long time for this rehabilitation of the Franciscan Monastery. The renovated building will help promote the spiritual and historic values of this special place," said Parish Priest Attila Küsmődi of the Gherla Roman Catholic Parish.
"The Rehabilitation of the Franciscan Monastery's Church and Cloister for its Introduction onto the Tourist Circuit " project was launched under the framework of the Regional Operational Program 2014-2020. The project's goal is the conservation, protection, promotion and development of the natural and cultural heritage of the area; it was co-financed by the Regional European Development Fund and the State Public Budget.
During the renovation, more than half a meter of mud had to be removed from the crypt under the church.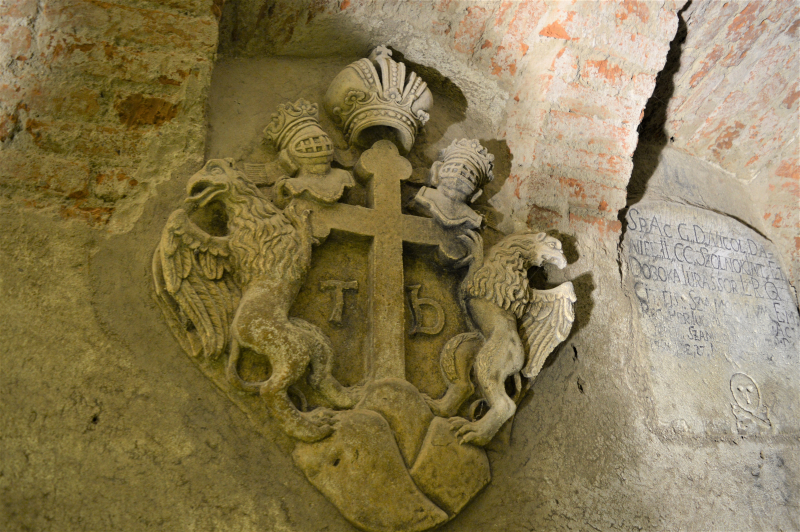 Szamosújvár/Armenopolis/Gherla is a city founded by Armenians at the end of the 17th century between the old Roman castrum and the fortress built under the command of Martinuzzi Fráter György in 1540.
Franciscans from Dézs/Dej provided supplies for Catholics living in the fortress starting in 1731, and in 1742, Judge Dániel Tódor donated a parcel for them to build a church. The foundation stone of the Franciscan Monastery's Church was laid in 1748, and the building was finished in 1757, thanks to the support of wealthy Armenian families. The church was sanctified on November 5 by P. Botár Joachim, a Franciscan monk of Portuguese origin.
Szamosújvár/Gherla is one of the most fabulous cities to visit for lovers of Baroque-era monuments and buildings in Transylvania. At every turn, you will meet examples of the former glory of the Armenians. Considered the true capital of Armenians in exile, Gherla offers travelers dozens of churches and hundreds of buildings that exude the history of the area.
Featured photo: Jani Lenard