Papal Visit
"Noble, simple, and beautiful" liturgical furniture made for the papal visit
When His Holiness Pope Francis arrives in Transylvania at the outdoor Hármashalom altar in the Csíksomlyó/Șumuleu Ciuc saddle, he will be using furniture especially made for the visit. The liturgical furniture made by hand with lots of love by a carpenter firm based in Székelyudvarhely/Odorheiu Secuiesc was manufactured following three basic guidelines: they are noble, simple, and beautiful.
Speaking with Székelyhon, the businessman Endre László said he felt honored to be part of the papal preparations, when he accepted the task of making the liturgical furniture for this special event in Transylvania.
The furniture pieces were designed by János Kájoni award-winning architect Ernő Bogos and approved by the Vatican committee preparing the papal visit. László humbly accepted the challenge, and the team of eight people have done their best to manufacture the liturgical furniture.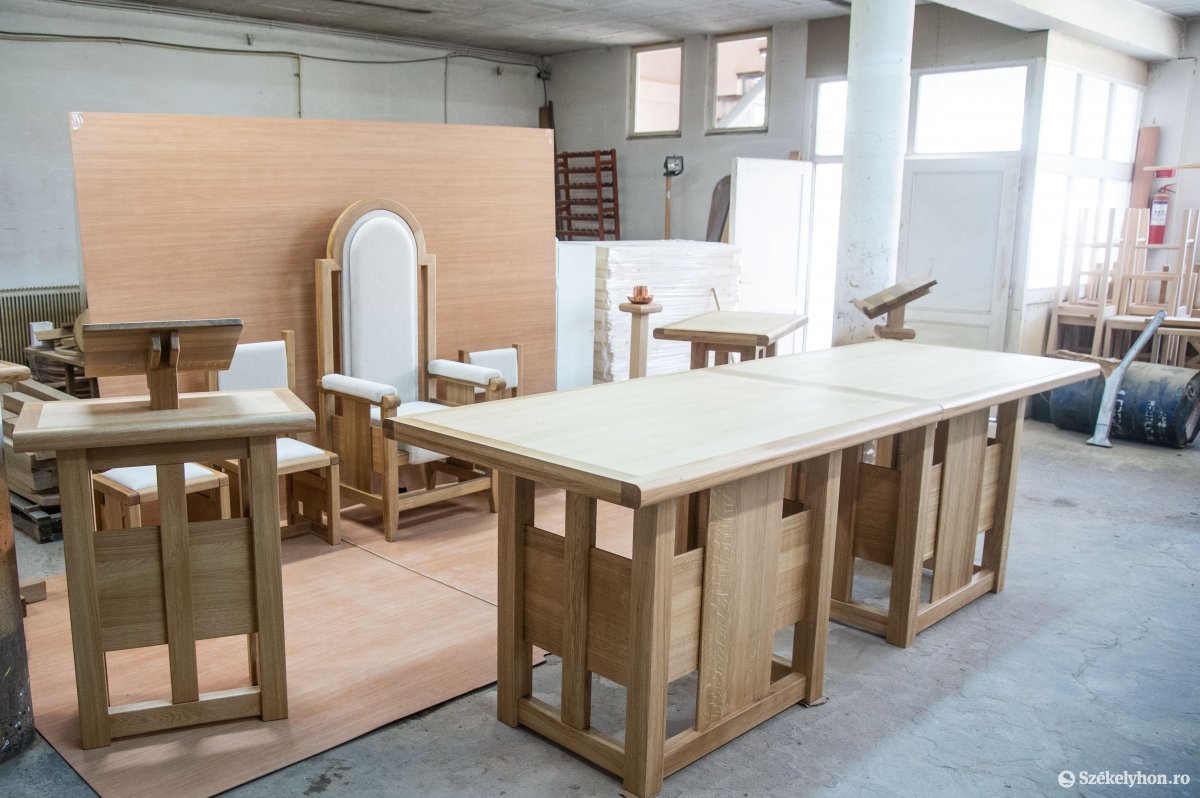 After a month's work, the pieces of furniture are finally ready, and are awaiting only the finishing touches so they can head to Csíksomlyó to best serve the scope they were created for. The furniture was made of oak, and to preserve the natural beauty of the wood, the craftsmen used matte lacquer. The liturgical furniture consists of the altar table, which is made of two pieces for easier transportation and modularity, ambo, footstools, and stands. But the team is most proud of the papal chair. The upholstery for the chair was made by István Brók.
Looking at the liturgical furniture in the woodshop, priest Attila László said, "It is ours. It's noble and simple, and it is how we dreamed it." After the Holy mass, the liturgical furniture will go to the Franciscan monastery in Csíksomlyó.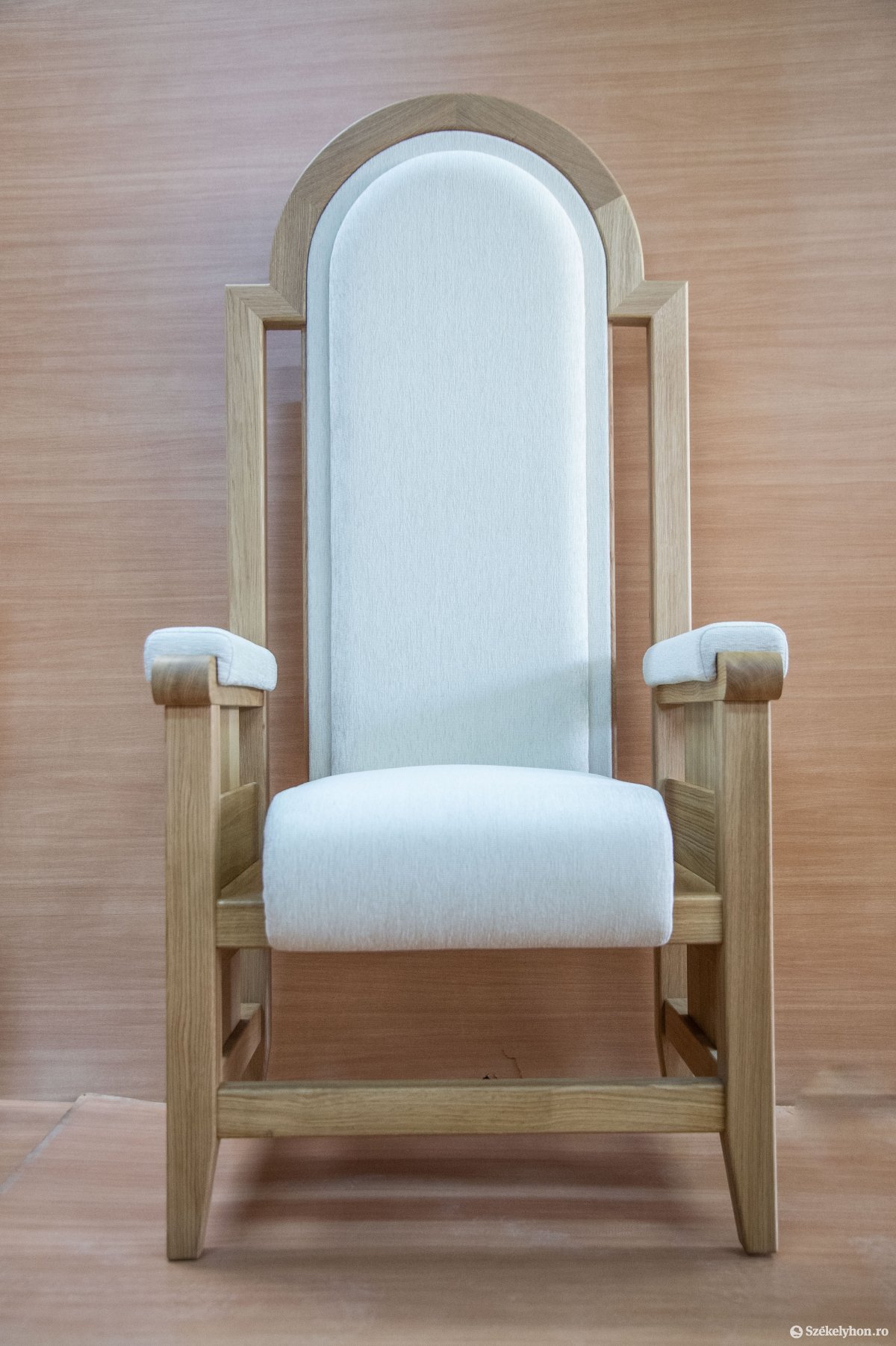 As we previously reported, Pope Francis will arrive in Romania on May 31 at the invitation of President Klaus Iohannis. His Holiness will visit three cities during his short visit to the country, and this Saturday, June 1, will celebrate a mass in the heart of Transylvania, the Csíksomlyó saddle, the pilgrimage site that hosts the largest religious and ritual event of Catholics in the Carpathian Basin.
This furniture is for the Csíksomlyó part of the pope's visit. As we have reported earlier, the chairs on which the Pope visiting Romania and his entourage will be seated in the Saint Joseph Cathedral in Bucharest will be made by another manufacture in Szászrégen/Reghin.
Title image: Endre László and the liturgical furniture. Image credit: Székelyhon