Coronavirus
No medical treatment without COVID vaccine
A family doctor, Cătălin Petrencic from Călărași County, will refuse to treat patients who aren't vaccinated against COVID. The physician announced his decision on his Facebook page, stating that "people must realize that this is not a game," while underlining the fact that all insured people must respect the treatment and instructions of their family doctor, Romanian news portal ziare.com reports.
"Most of my patients will be vaccinated, but some of them refuse. Because the second phase of vaccination starts soon, and because I have many patients older than 65 with chronic illnesses, I have started to ask those coming to my office how they will proceed, if they will be vaccinated or not. On Friday, I treated 19 people, 10 of them said yes, 2 said no, and 7 are still hesitating," the doctor told Digi24. Dr. Cătălin Petrencic, who works in a rural area, was already vaccinated, together with his assistant, and he even posted pictures of himself getting the vaccine on his Facebook page. "I have shown that I have full confidence in the vaccine. I don't know if I can bring a stronger argument to a patient to guarantee the safety of the vaccination," says Petrencic.
"I had a heated discussion today with a chronic patient with several illnesses, who told me she refuses to be vaccinated. This is where the idea came from, as it seemed abnormal for me, that a patient, registered under my name, with such comorbidities, had such a reaction. Until now, she came, took her prescriptions; I consulted with her, she followed my instructions. And now, she is saying no to a question, knowing that I was vaccinated just a week ago," the doctor told Digi24.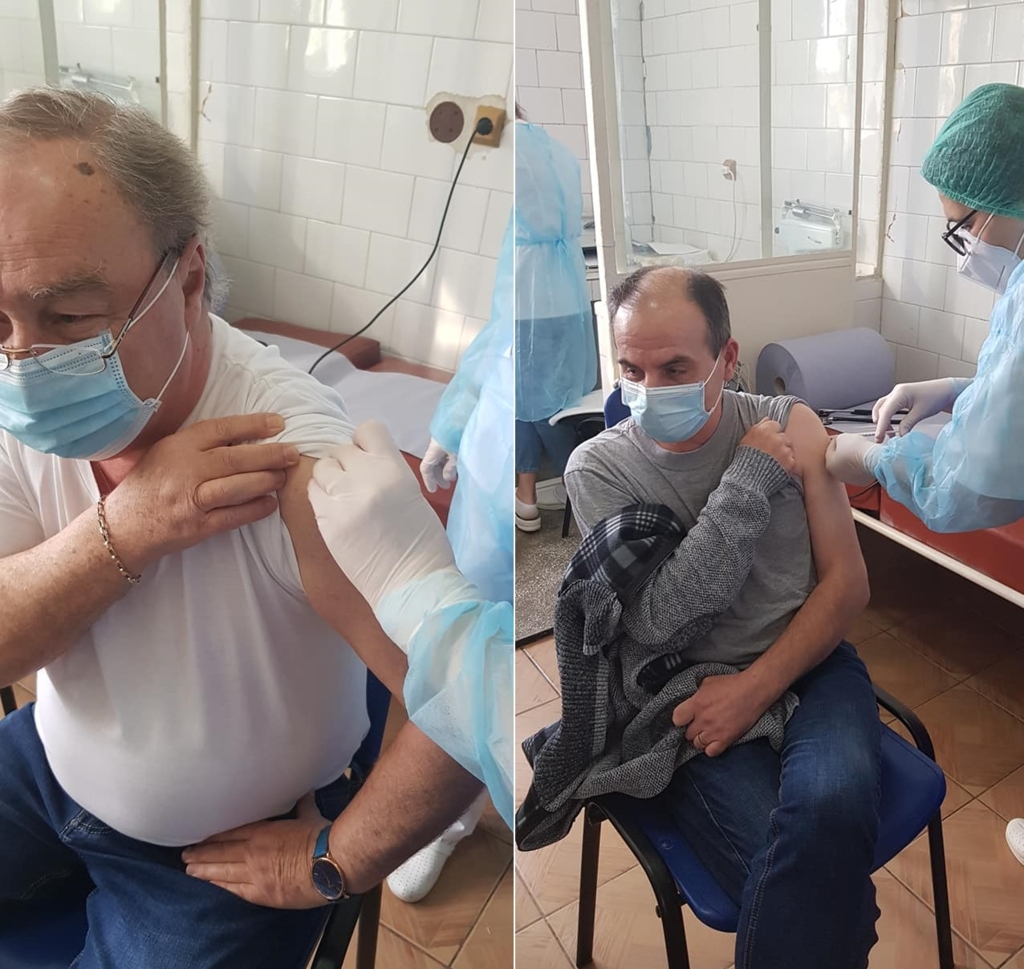 Petrencic stressed that "people must realize that this is not a game," that the situation is bad and there is no other way to return to life as it was before the epidemic.
The doctor is basing his decision on art. 231, paragraph e) of Law 95/2006, which says that the insured are obligated "to strictly respect the treatment and indications of the doctors."
"It is unacceptable to continue to work with patients who do not believe my recommendations. The people who refuse the vaccine, as is their right, prove that they do not believe in me, in what I say, what I recommend them to do. During my 33-year-long practice, I have vaccinated thousands of people, I have done tens of thousands of inoculations and I have had very few and minor side effects. I believe in vaccines, even in the new ones that have appeared or changed in recent years. Vaccination represents for me the most important part of prevention. In all of these years, only a single person refused to vaccinate his second child, so I asked the person to take her file and register at another doctor, which he did," Petrencic said.
Title image: The second phase of vaccination starts soon, and most of the doctor's patients will be  vaccinated