Sport
I never thought I'd race ten times, says Dakar Rally Legend
The Szatmárnémeti/Satu Mare-based enduro specialist Emánuel Gyenes – or Mani as his friends call him – finished first in the Malle Moto (Original by Motul) category, 29th in the general ranking, and 14th in the Marathon class at the 2020 Dakar Rally. Thus, he achieved the goal he set himself at the beginning of the race: to take the lead in the Malle Moto category and enter the Top 30 of the overall ranking. Hungarian media Transindex sat down to talk with the athlete about his achievements and future plans.
"It's true that I've won the Malle Moto category, but I don't want to forget my performance from 2016 when I finished in 14th place.
That was a major achievement for me, and what makes this ranking outstanding is that, as a private athlete, I was able to get that close to the top 10," Mani says.
Looking back at his past performances, Mani never dreamed he would race ten times in the world's toughest motor race. Now, if you look up his name on the official website of the rally, you'll see a "Legend" badge on the upper-right side of his profile picture, which he's earned through his ten races and wins.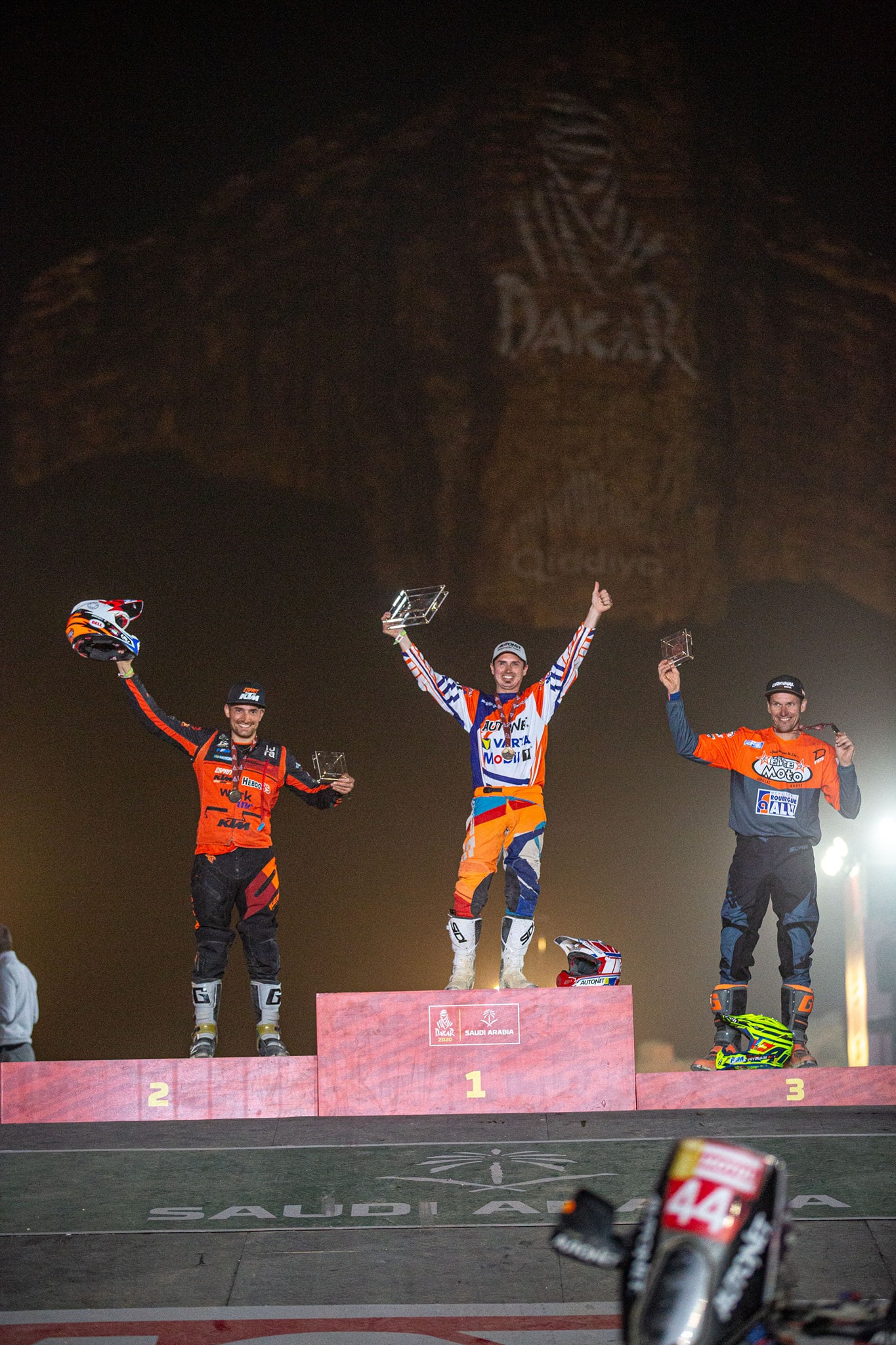 When he received the list of participants, he quickly analyzed his chances of a win and admitted that he mostly feared Benjamin Melot, because he is a quick athlete. However, Melot's performance was affected by a series of mistakes during the first week of the race, so he fell behind Mani, which gave him enough advantage to take a lead. During the second week, Mani focused only on keeping his advantage over Melot. And so he did.

"The race is burdensome physically," he says. "If you prepare yourself physically at home, it's much better, and you can handle the mental pressure with ease. But it won't be easier overall, and you'll be tired at the end of the race. Just consider that
you wake up every morning at 4:00 a.m. and ride 600, 700 or 800 kilometers in the heat; that's tiresome. Add to that the challenging terrain and that you need to keep your motorcycle in top shape.
By the end of the second week, a lot of stress gets accumulated," he adds.
Mani is looking forward to participating in future Dakar rallies, but he won't change either his team or city. He remains loyal to his main sponsor, AUTONET, and his city, Szatmárnémeti/Satu Mare. It may sound a bit sour, but at his age he is considered an old rider, so he doesn't really have a chance of signing a contract with a factory team (such as KTM or Honda) for two reasons: teams are interested in younger athletes, and, secondly, they pick their racers based on their target market, and Romania isn't a priority for any of them, Mani suggests.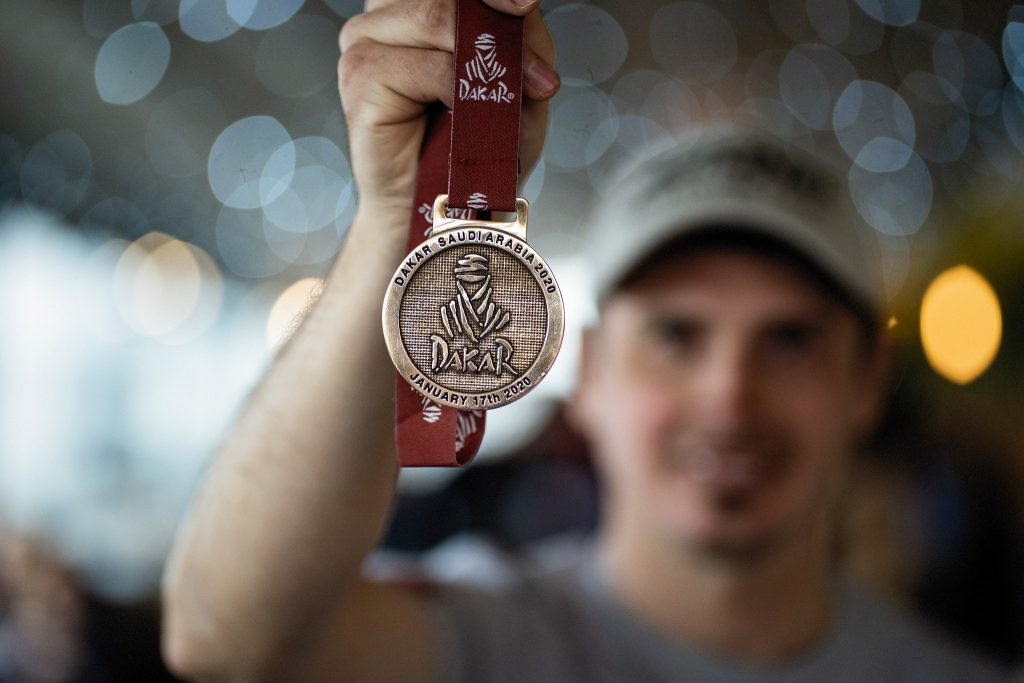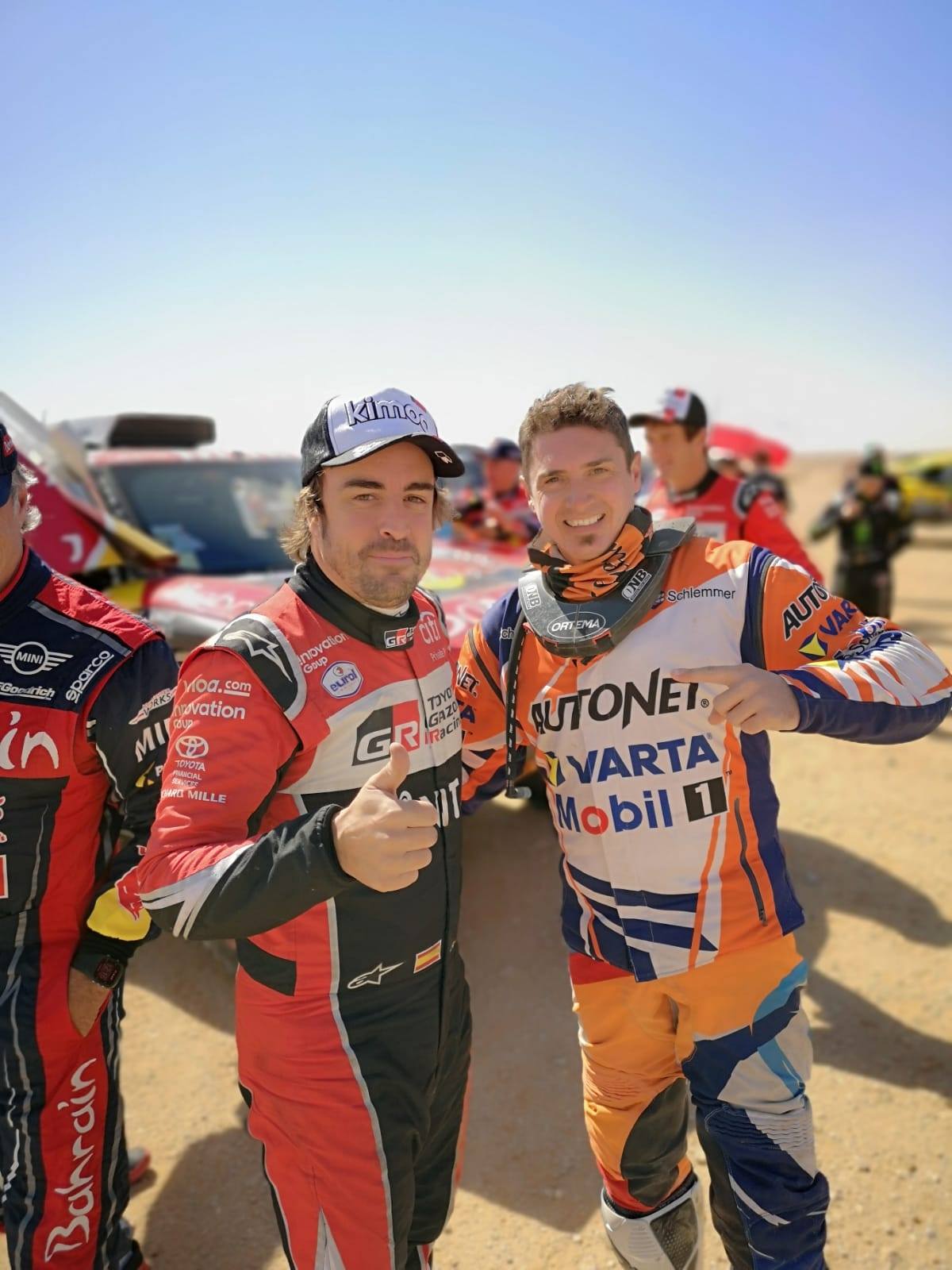 At last year's Dakar Rally in South America, the Szatmárnémeti/Satu Mare-based biker abandoned the race during the 8th stage due to acute pain. In 2011 and 2015 he won in the Marathon class. We congratulate Mani on his achievements and wish him good luck in the future.