Economy
Nagyvárad and Arad join forces to build 134 kms of expressway
Local authorities have had enough of waiting for the government to take steps to address a major infrastructure issue and have decided to take control of the situation. This represents a national first and shows what's possible when there's enough will to see it through. It can also serve as an example to all municipalities in Transylvania and the rest of the country.
Local authorities in Arad and Nagyvárad/Oradea, along with the two county councils, have signed an agreement to build a 134-kilometer expressway connecting the two cities. The reason they have decided to take the matter into their own hands is that they have had enough of waiting for the government's snail-slow road infrastructure management company (CNAIR).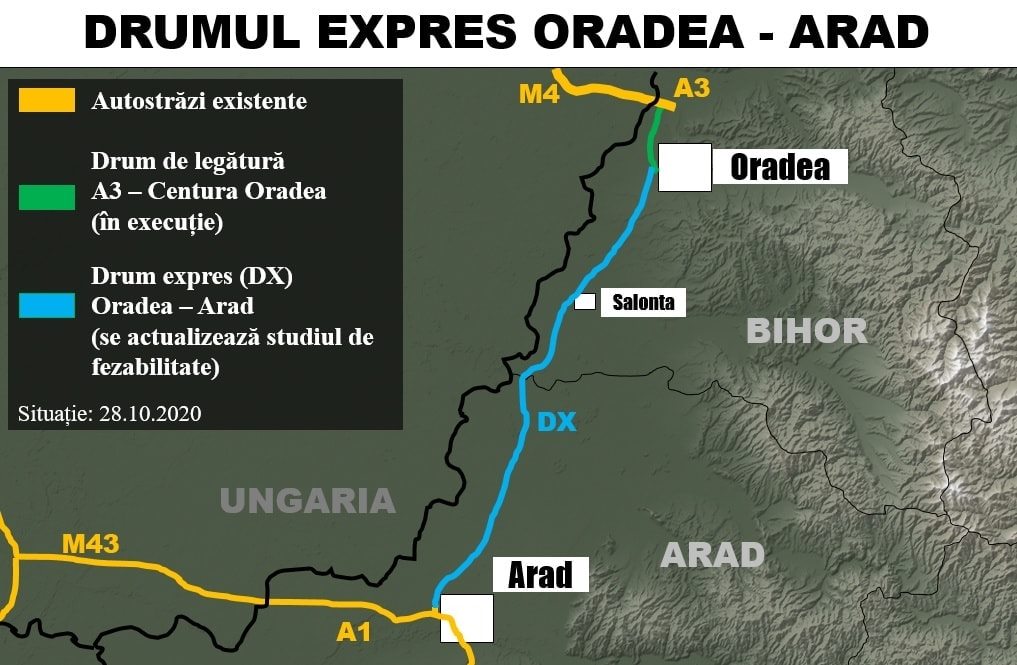 Although the ambitious project exists only on paper – for now – it clearly sends a signal to all local authorities in the country that they can take control of their needed infrastructure processes. The cost of the 134-kilometer expressway between Arad and Nagyvárad is estimated to cost roughly EUR 1 billion and includes five connection roads and 12 traffic hubs, plus 66 bridges, overpasses, and viaducts. The local authorities are positive that it is possible to build this expressway in three years after clearing the administrative roadblocks.
The need for a motorway between Arad and Nagyvárad is not new: The CNAIR already has a feasibility study that bit the dust on the desks of highly paid office clerks. Under the new agreement, Arad and Nagyvárad will update the feasibility study submitted 13 years ago and apply for funding from the European Commission.
The move is possible due to a bill passed earlier this year allowing authorities to take over local CNAIR infrastructure projects that aim to optimize/reduce traffic congestion.
Title image: Local representatives from Arad and Nagyvárad sign a partnership to build a 134-km expressway connecting the two municipalities. Image source: Ebihoreanul.ro