Economy
Minister of Transport urges progress on the Transylvania motorway
After visiting the construction sites on the third section of the A3 Transylvanian motorway, Minister of Transport Alexandru Răzvan Cuc believes everything is set for the opening this year.
Although the works are a bit behind schedule on two of the segments inspected by the minister, he is confident that the motorway connecting Marosvásárhely/Târgu Mureș and Aranyosgyéres/Câmpia Turzii will be ready by the end of the year.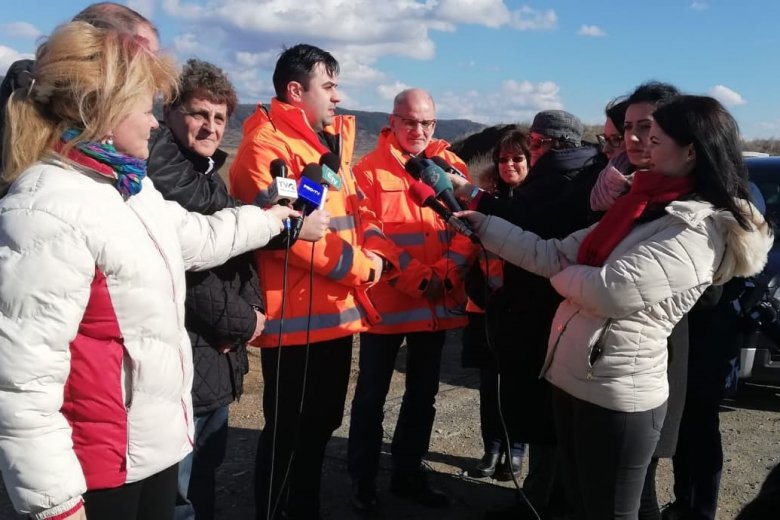 The motorway was split into four segments. Two segments totaling 14 km (Nyárádtő/Ungheni and Marosugra/Ogra, along with the Marosugra/Ogra–Radnót/Iernut), were finalized late last year and are currently open to drivers. The remaining segments between Marosvásárhely/Târgu Mureș, Marosugra/Ogra, and Aranyosgyéres/Câmpia Turzii are expected to open sometime this year.
The motorway's length between Radnót/Iernut and Maroskece/Chețani is 17.9 km, while the final segment connecting Maroskece to Aranyosgyéres/Câmpia Turzii is 15.6 km long. The minister visited the above two constructions sites. While he noticed the first layer of asphalt on the segment towards Maroskece, the final section close to Marosvásárhely/Târgu Mureș didn't shown such spectacular progress.
"The construction is progressing well on the Radnót–Maroskece segment, where the level of development is at 61%. Things look different on the other section between Maroskece and Aranyosgyéres, where the level of completion is only at 22%. From now on, I'll check the progress on these segments every week," the Minister told journalists at the construction site.
The A3 Motorway, also called the Transylvania Motorway, connects Bucharest with the Hungarian border at Bors/Borș. The third section, which is 103.5 km in length, connects Marosvásárhely with Kolozsvár/Cluj Napoca. The Brassó/Brasov–Marosvásárhely/Târgu Mureș section was removed from Government plans and replaced with A10 Sebes/Sebeș–Torda/Turda motorway, which is under construction.
Title image: The A3 motorway near Túri hasadék/Cheile Turului