Economy
Building of A3 motorway progressing, compensation for expropriated lands not
Minister of Transport and Infrastructure Cătălin Drulă is satisfied with the pace of construction of the Nyárádtő/Ungheni–Marosvásárhely/Târgu Mureș section of the A3 motorway. However, the same progress doesn't apply to the compensation: Although the lands were expropriated in 2018, the ministry remains silent on the deadline by which owners are to receive the compensation they are entitled to (via Székelyhon).
Work on this section of the A3 motorway started last July, with an 18-month deadline. Now, the completion rate is at 57 percent, which means that 10 more kilometers of Romanian highway will be ready to use by the end of the year, the builder, Strabag, explained to the minister and press present at the briefing.
The A3 motorway, also called the Transylvania Motorway, connects Bucharest with Romania's border with Hungary at Bors. This section finally connects Marosvásárhely to the highway network, meaning motorists will be able to drive on a highway almost as far as Kolozsvár/Cluj Napoca.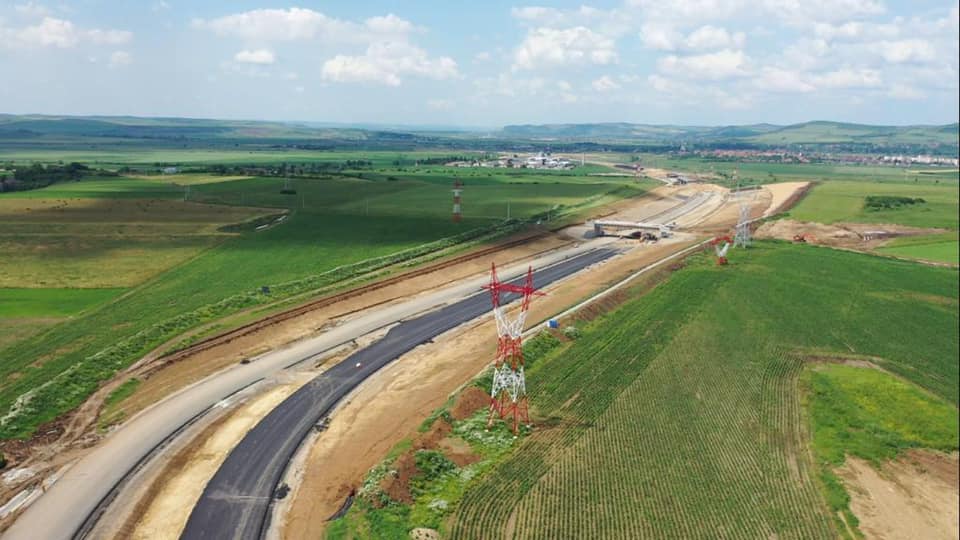 We say "almost," because there is still a problematic section between Maroskece/Chețani and Aranyosgyéres/Câmpia Turzii, which still awaits a suitable company to build it. The company now in charge of this section is under bankruptcy protection, and in this case, the law is on the side of the troubled company. Although the ministry terminated the contract with the builder, the latter challenged the decision, so the final word will rest with the court.
The minister expressed his hope that he would see some progress on this section of the A3 motorway next year. Drulă was optimistic about the progress made on the A8 motorway section connecting Marosvásárhely with Moldova, which runs through Nyárádszereda/Miercurea Nirajului and said that the first section has been contracted, so everything is progressing well.
He wasn't confident, however, about the compensation landowners expect to receive for the land the government expropriated to build this infrastructure. The lands were expropriated in 2018 to build the A3 motorway section between Marosugra/Ogra and Nyárádtő/Ungheni, but owners have not yet received a dime.
Apparently, the lump sum each owner is entitled to is lying unused in a bank account, but there are cases where the ownership hasn't been clarified, Drulă told Hungarian news portal Székelyhon. However, he promised to speed up the entire process, and owners hope to see the money in their bank accounts soon.
Title image: The Romanian Minister of Transport and Infrastructure Cătălin Drulă and Vice Prime Minister Dan Barna participate in a briefing on the constructor of the A3 motorway. Image source: Cătălin Drulă' Facebook page