Economy
Kolozsvár has the busiest airport in Transylvania
More than 5.6 million passengers have traveled through Transylvanian airports, accounting for nearly 25 percent of the 23,234,580 passengers recorded in Romania for 2019, the latest report from the Association of Romanian Airports (AAR) reveals. Marosvásárhely/Targu Mures ranked fourth in terms of passenger traffic out of the eight Transylvanian airports that are part of the AAR, with 179,072 passengers in total.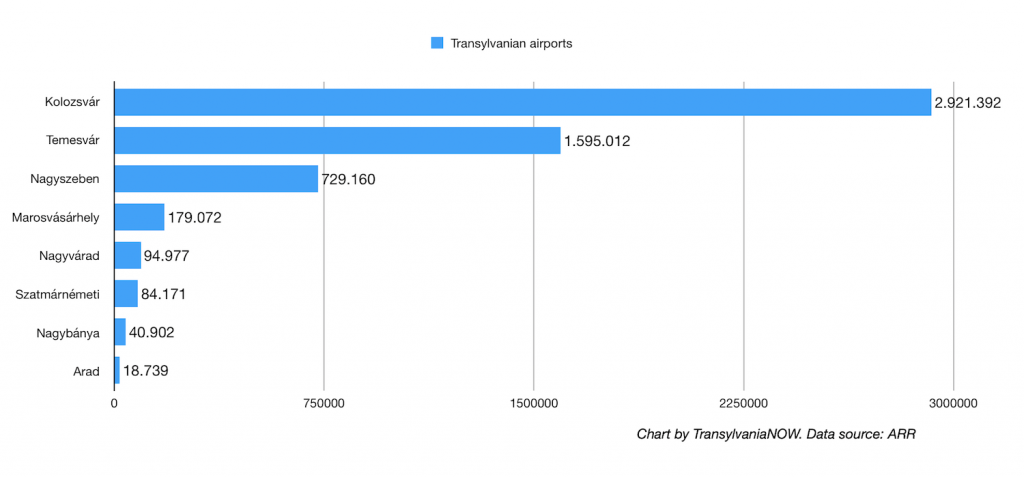 The airports in Kolozsvár/Cluj Napoca and Temesvár/Timisoara ranked first and second, respectively, for Transylvanian airports, followed by Nagyszeben/Sibiu in third.
The traffic measured at Marosvásárhely Airport last year represents a 181-percent increase year-over-year, as only 63,764 passengers chose it as their destination in 2018. Of course, Wizz Air's move to connect the city with a daily flight between Marosvásárhely and Budapest was a definite factor in the increase.
While Marosvásárhely's performance threshold had been set to an annual traffic level of more than 400,000 passengers, in the second half of last year it was adjusted to a goal of 153,034 based on performance indicators for 2018; the airport registered only 63,764 passengers in the second half of the year and was closed due to renovation works in the first half.
With the new performance indicator in place, the total traffic of 179,072 has surpassed the threshold set by the owner, Maros County Council. Now, for the calendar year of 2020, the Transylvanian airport estimates total traffic will be 255,232 passengers, the airport's press officer tells TransylvaniaNOW.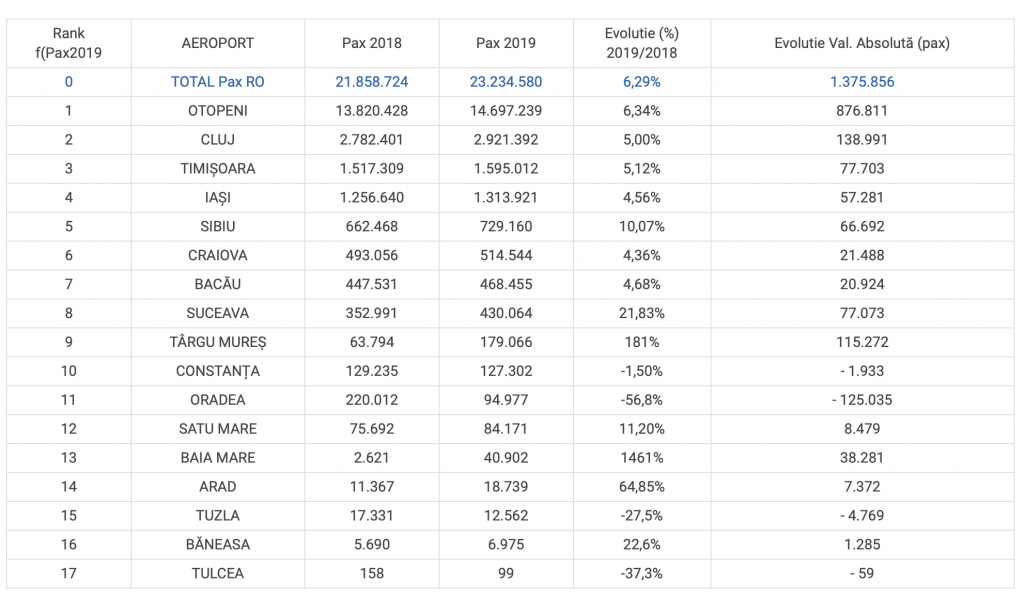 While the top ten ranking of Romanian airports that are members of AAR is led by Bucharest (Otopeni) with 14.69 million passengers for 2019, Kolozsvár/Cluj Napoca ranks second with 2.91 million, and Temesvár/Timisoara comes in third with 1.59 million passengers recorded.
In the general ranking, Marosvásárhely Airport came in ninth. But if you break out the eight Transylvanian airports, it rises to fourth place, after Nagyszeben/Sibiu. The latter recorded passenger traffic of 729,000 people last year.
Title image: Airport passengers. Image source: Pixabay