Arts, Food & Free Time
Leisure facility for an active summer in Székelyvarság for adventurers
Mountain biking tracks, trekking trails, and hiking opportunities await tourists visiting a leisure facility in Székelyvarság/Vărșag where cyclists can take their bikes up to the hills comfortably via a chairlift.
The grand summer opening was delayed because of bad weather, but the facility run by the Four Season Ski and Hiking Center Association has been open to tourists Friday to Sunday for a couple weeks now, Association member József Magyari tells Hungarian news portal Székelyhon.
Transylvania is a great place to visit on bikes, but for those looking for a good ride within controlled areas the ski resort's 1.2-kilometer bike track is a good option, especially if we add in the comfort of putting the bike on the chairlift to reach the highest spot and then jumping on the trail for a good ride down.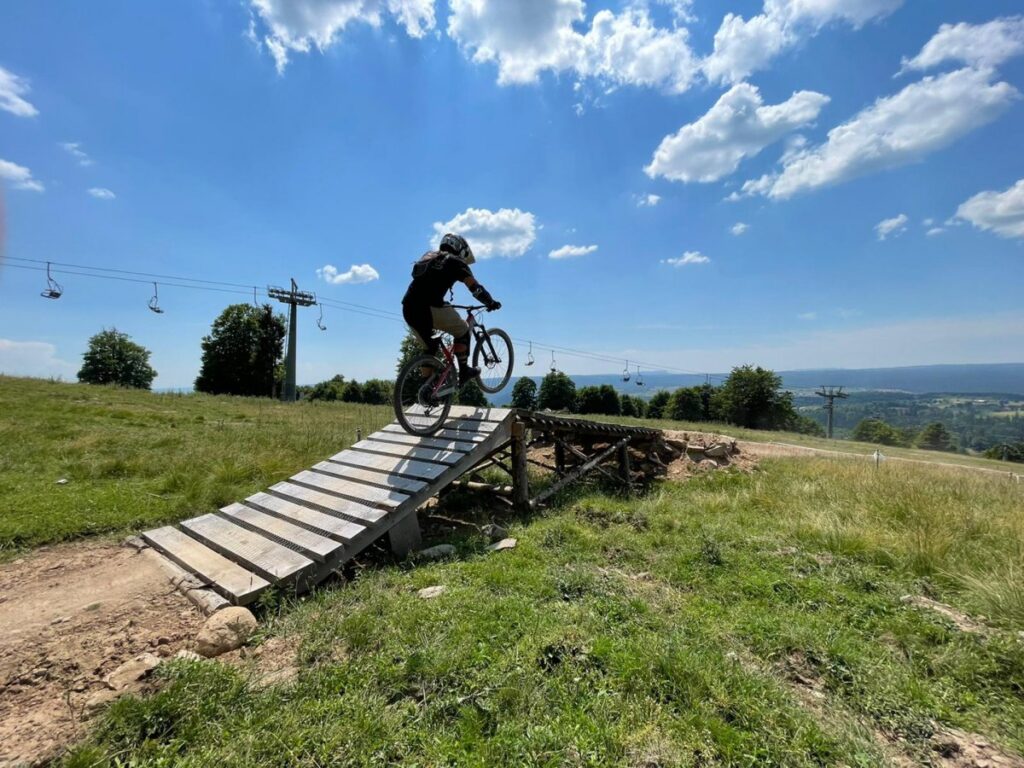 In addition to the cycling, there are seven trails marked for those looking for hiking adventures. On weekends there is also a mountain rescue team, so the place is a good weekend escape for teams looking to hike up to the summit and enjoy the special view of the Görgény/Gurghiului, Fogarasi/Făgăraș mountains.
At the moment, the facility is undergoing development that serves a single purpose: to make it more attractive to tourists. So far, however, the weather hasn't been too friendly to the facility's operators, but they are hoping for better conditions.
Title image: Bikers testing the new mountain bike track in Székelyvarság. Image source: Székelyhon