Arts, Food & Free Time
In pictures: Sausage Festival in Csíkszentmiklós / Nicolești
A huge amount of freshly made traditional Szekler sausages, folk music and dancing, and plenty of good vibes awaited visitors to the seventh annual Sausage Festival, organized in Csíkszentmiklós/Nicolești, Harghita County, this past weekend.
More than 25 teams participated in the competition for the tastiest traditional sausage. This year, the organizers, led by Róbert András, surprised visitors with two novel products: grilled cheese and ginger flavored sausages. To select the winning entry, a jury was called upon to assess the flavor of the freshly made sausages, the teamwork that went into making them, and the overall presentation of the final product on the table. Hygiene also played an important role in their decision.
They say a picture is worth a thousand words, but unfortunately it cannot fill an empty stomach. So before you take a visual dive into this gastronomic trip, we recommend you have a snack; otherwise, you'll be running to the fridge immediately for something to eat. Enormous thanks to our colleague István Vajk Szigeti for his stunning pictures.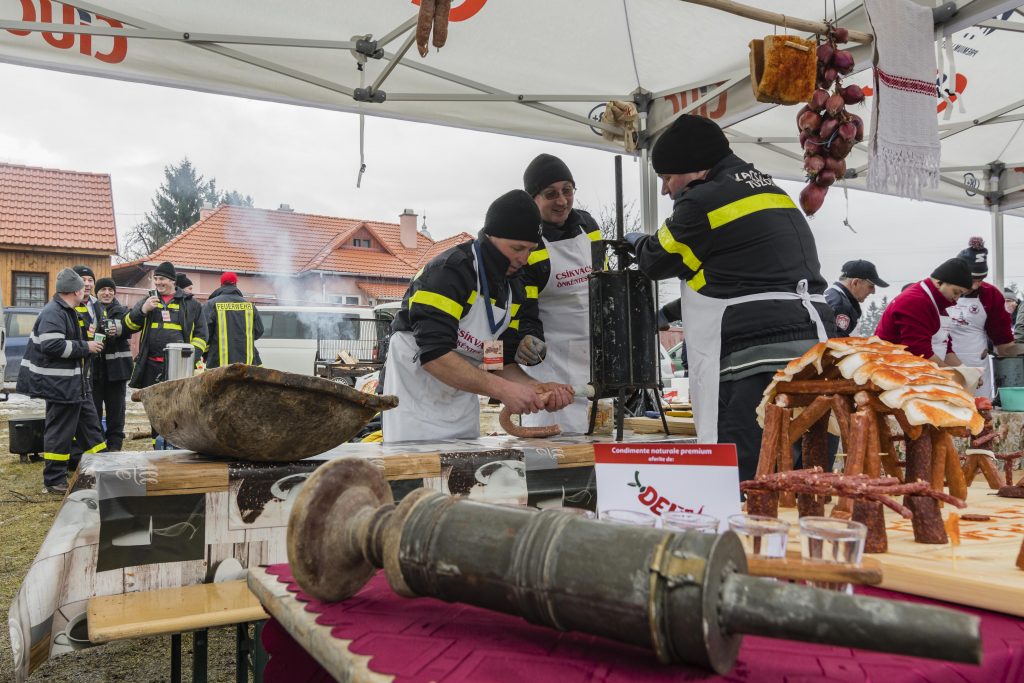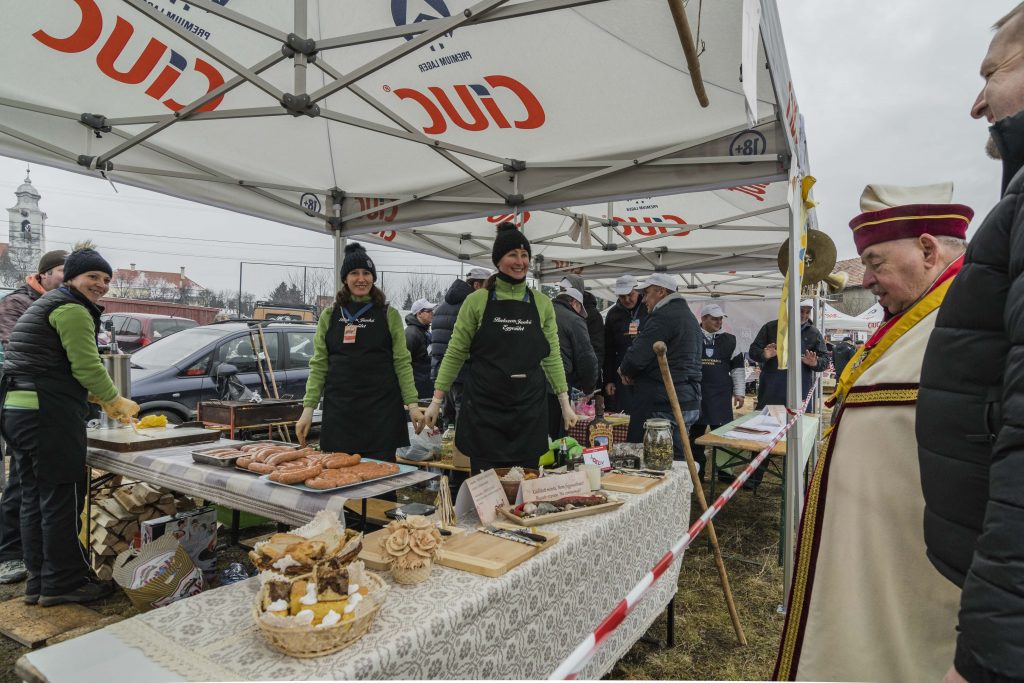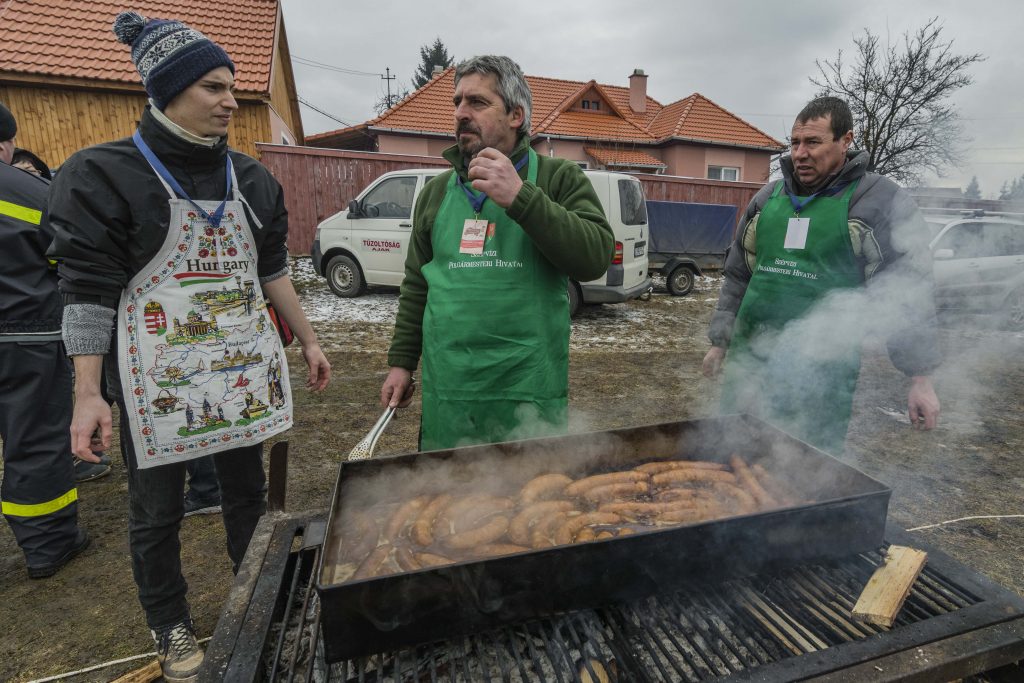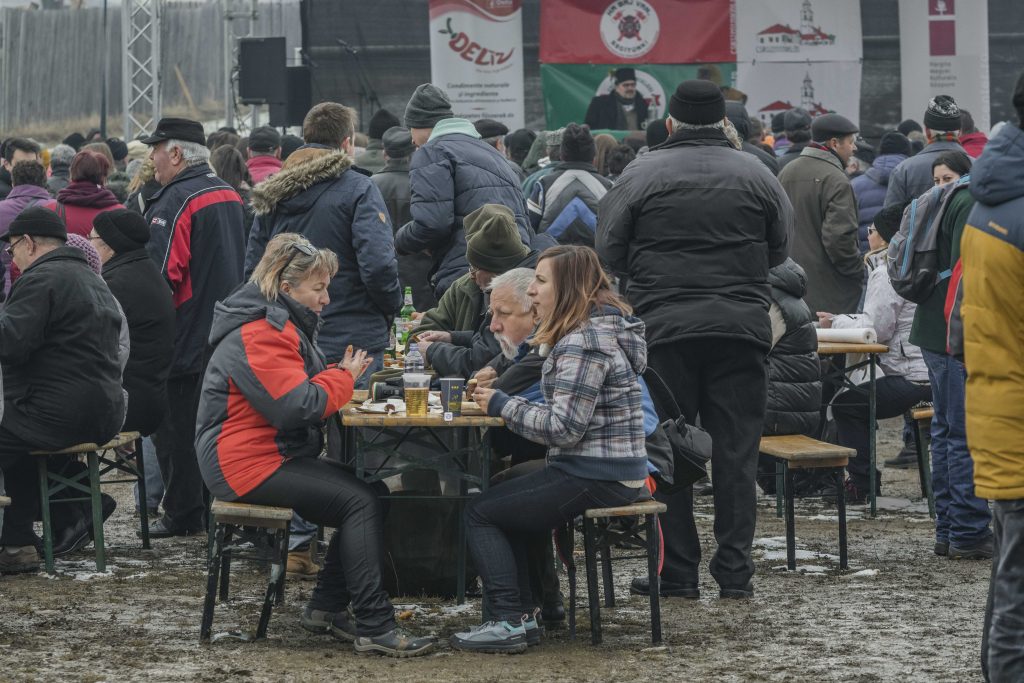 Title image: Teams starting to prepare sausages at the seventh annual Sausage Festival in Csíkszentmiklós/Nicolești, Harghita County. Photo: TransylvaniaNOW, István Vajk Szigeti.