Úz Valley Cemetery
Illegally erected Úz Valley memorial exploits symbol used by far-right groups
The artistic concept of the illegally erected concrete crosses and the memorial in the Úz Valley military graveyard has been retrospectively approved by the Minister of Culture and National Identity. Although this doesn't mean the ministry formally approves the illegally created Romanian parcel in the Úz Valley cemetery, it shows it is still possible to find a workaround when it comes to the rule of law and obtain permits retrospectively, so the course of the story can ultimately be changed. That is, if certain parties remain silent on the matter. But this time, on top of the illegality of the concrete crosses, there is one more thing: the memorial erected in the graveyard is a huge Celtic cross, which consists of a square cross interlocking with or surrounded by a circle, one of the most important symbols used by the far-right in Romania.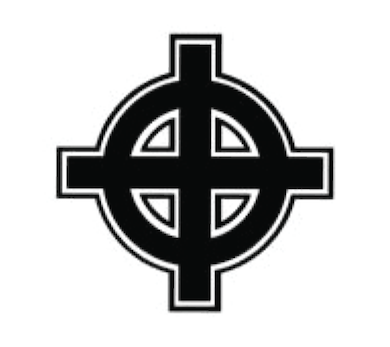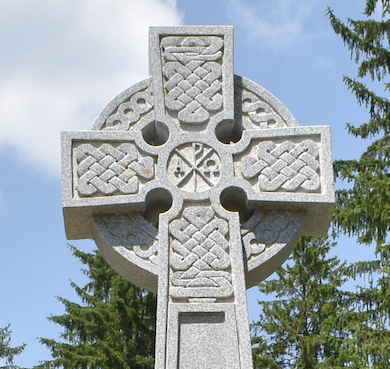 This specific detail of the "artistic concept" somehow slipped by the attention of the committee approving the memorial's design. The Celtic cross is the symbol used by the far-right party Noua Dreapta, not as its logo but during  street demonstrations, as a simple Google search for "noua dreapta" reveals. This may explain why hate speech spread across a number of channels against the Hungarian community and why the organizations who forcefully inaugurated the Romanian parcel in the Úz Valley cemetery were mainly coming from people involved with far-right-wing parties and their affiliates.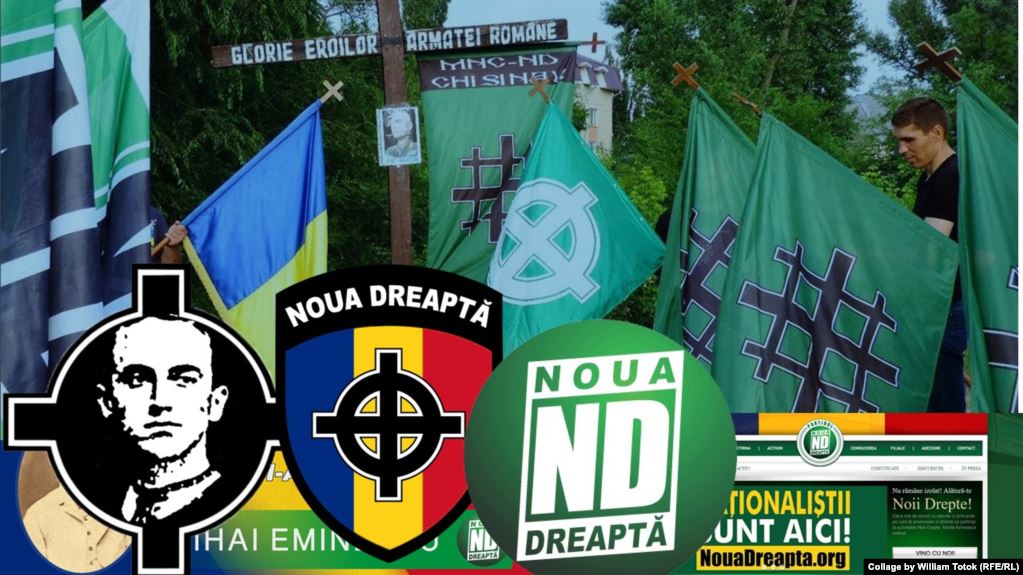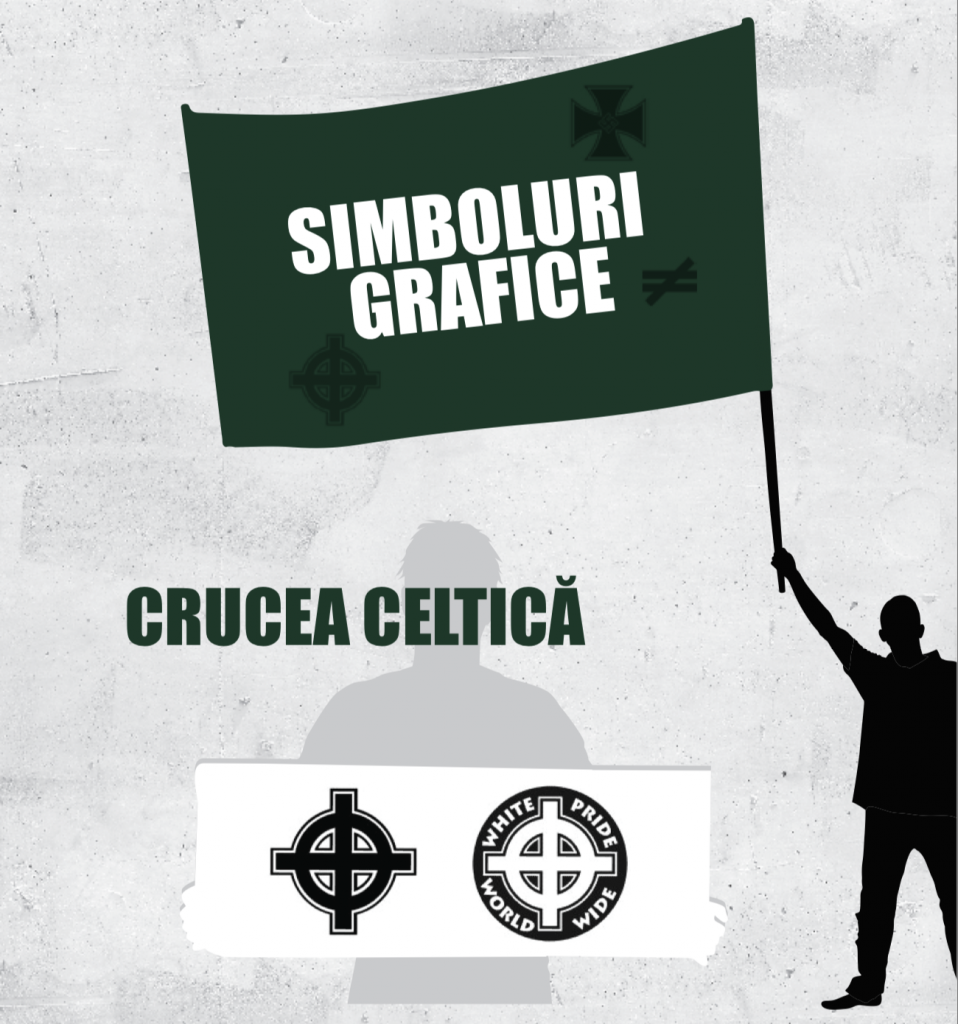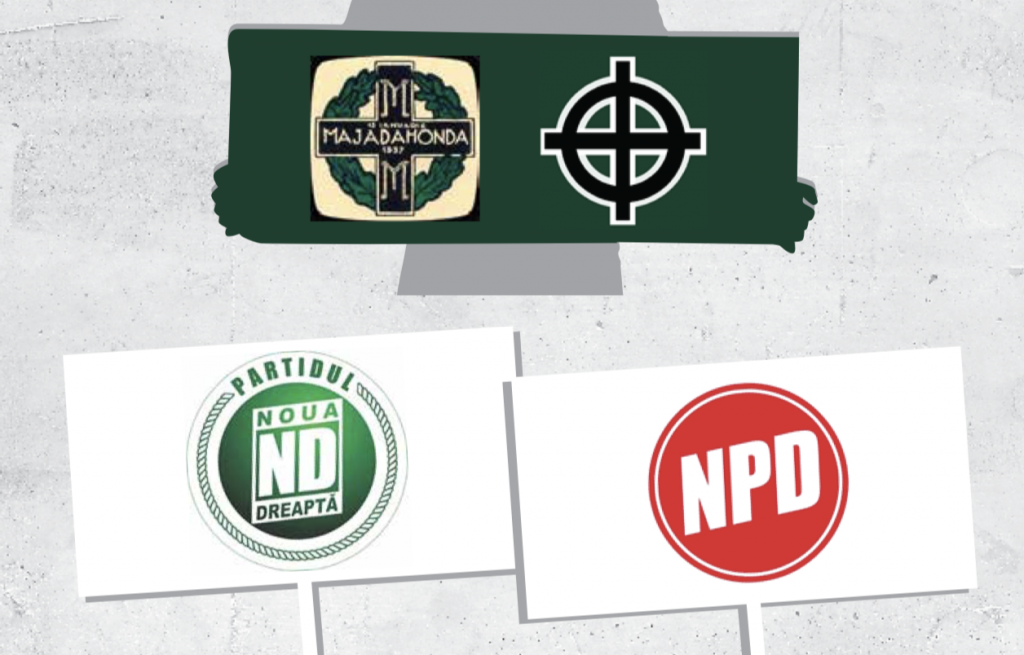 RMDSZ President Kelemen Hunor asked Romanian Prime Minister Viorica Dancila to withdraw the approval for the artistic concept of this specific memorial because, according to his view, the memorial was clearly designed based on legionary symbols, which are forbidden in Romania. The legionary movement was founded in 1927 and banned from Romania in 1941 because its members took part in the extermination of Jews and in organizing pogroms.
To read more about the signs and symbols used by the far-right extremists in Romania, check out this book.
On the other hand, none of the military graveyards located in Bacău at the Coada Lacului and in Comănești feature a memorial with a Celtic cross. So why erect one – illegally – in the Úz Valley military graveyard?
Title image: the illegally erected Orthodox memorial in the Úz Valley military graveyard. Photo: István Fekete