Culture
GALLERY – Csíksomlyó pilgrimage overshadowed by Úz valley vandalism
One week after the papal visit to Csíksomlyó, on June 8 the mountain saddle warmly welcomed close to a hundred thousand pilgrims. Among them we also find the group whose ancestors started this tradition that has populated the shrine on this day each year since 1567.
For more than 450 years, the Csíksomlyó/Șumuleu Ciuc shrine has been populated by pilgrims arriving for the Pentecost Mass from across Székelyföld (and even Csángó-Hungarians from Gyimes/Ghimeș and Moldva/Moldova) and the rest of the world.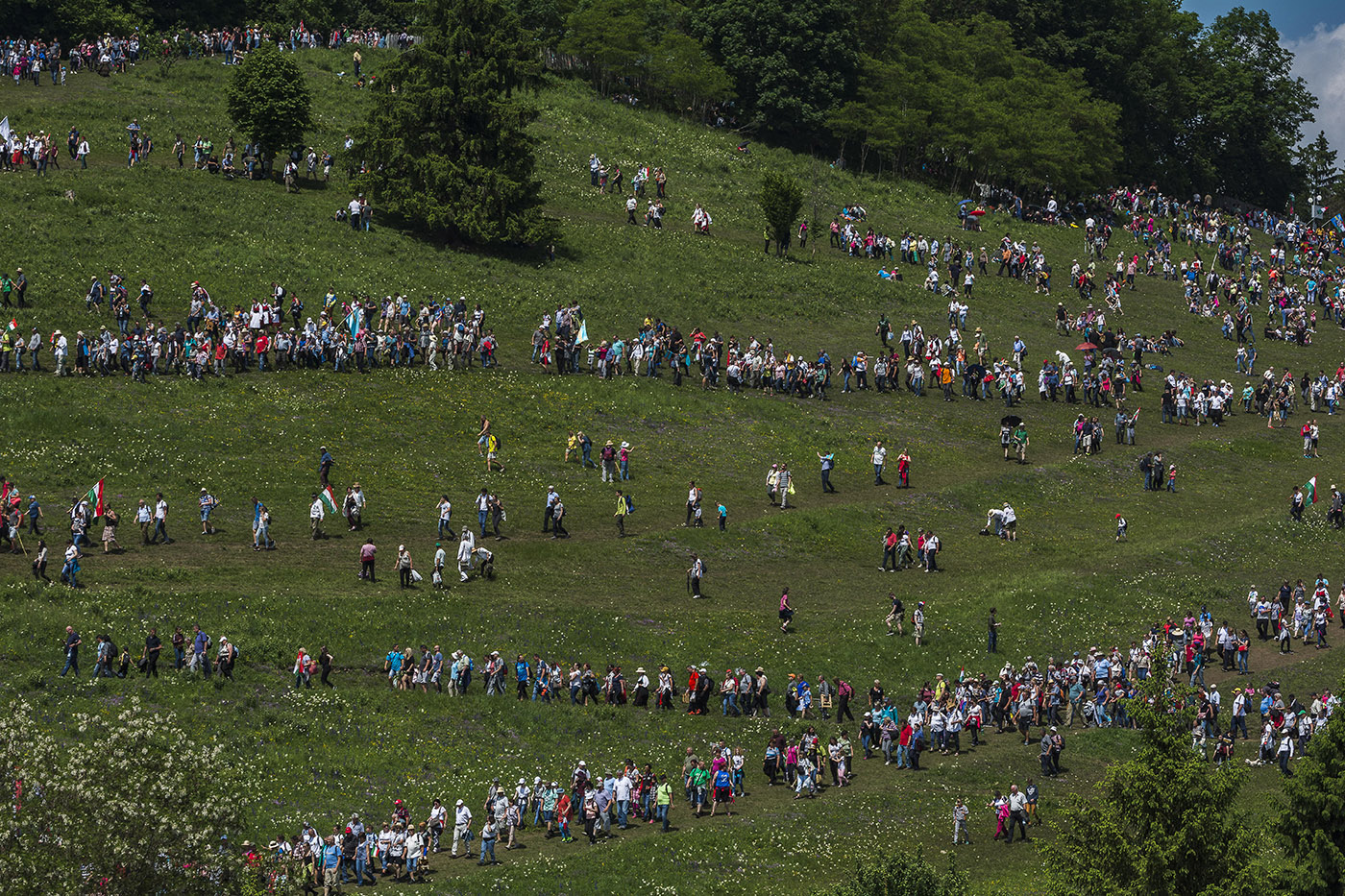 The event this year was overshadowed by the recent vandalism of Romanian nationalists at an Austro-Hungarian WWI military graveyard, which was even mentioned in the sermon of Temesvár/ Timișoara Bishop Jozsef Csaba Pál.
"This is not a confrontation of two nations. A group willing to anything was misled by reckless or malicious intent. (…) What happened is painful, but we cannot let our feelings run loose and can neither generalize this as if everybody was like them", the bishop said. "With the help of God, the issue will be resolved but we must hold on to our human and Christian dignity."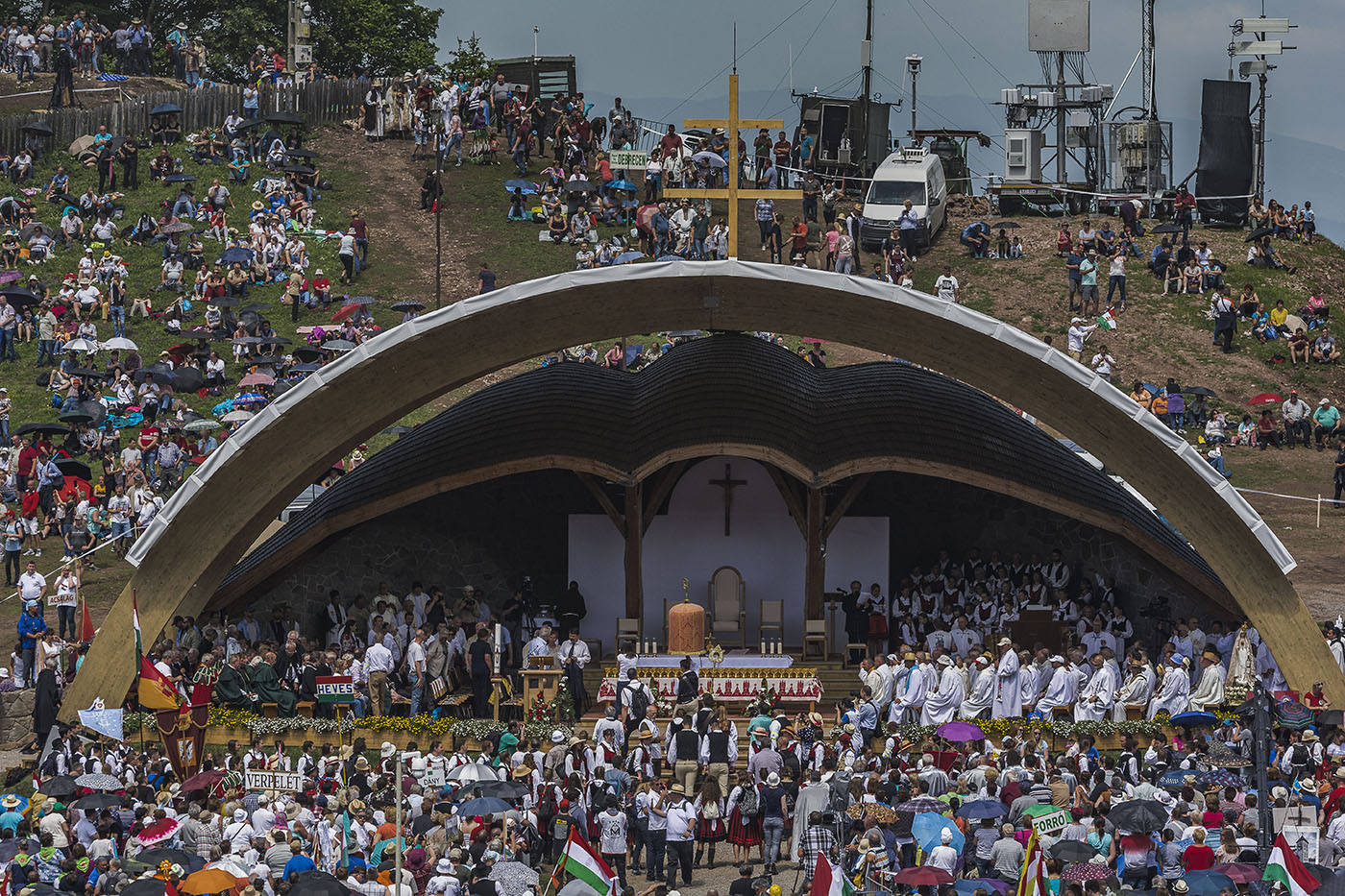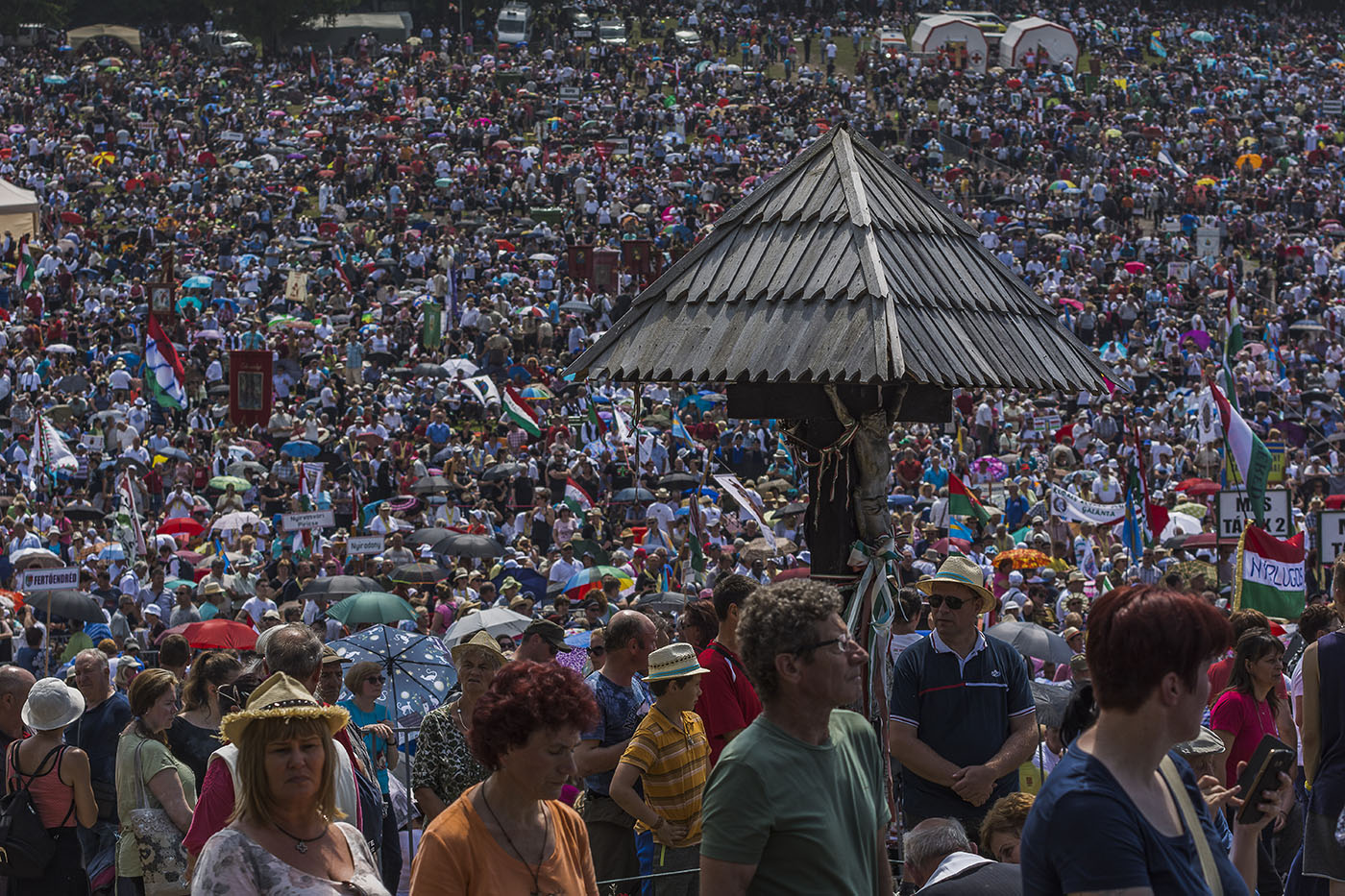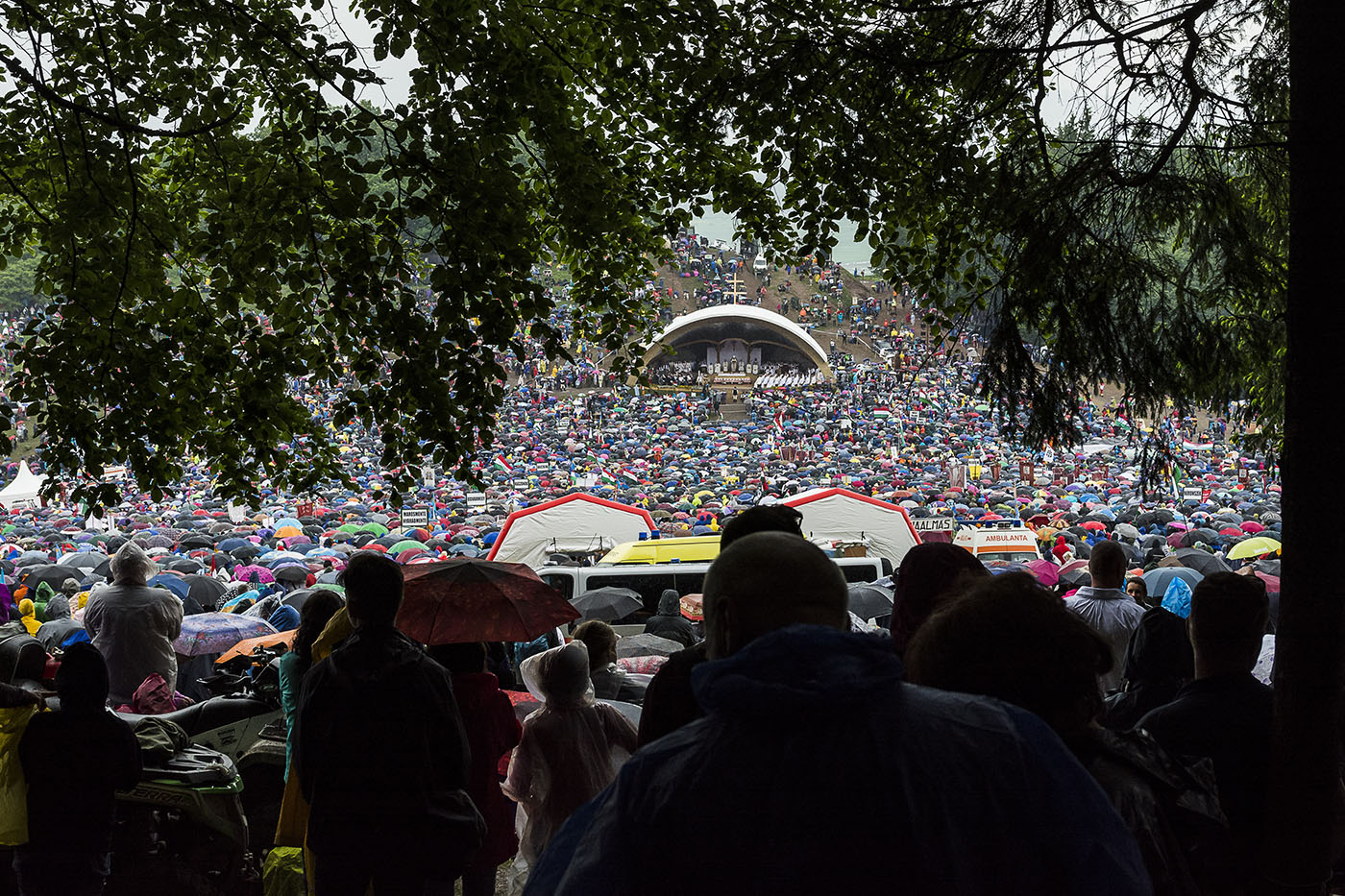 Images: Szigeti István Vajk