Arts, Food & Free Time
GALLERY-4th Hungarian Days draws large crowds in Temesvár
The 4th Hungarian Days in Temesvár/Timișoara drew sizeable crowds to its dozens of events over the weekend, ranging from traditionalist bow shooting through theater performances and open-air concerts to wine tasting and an artisans' fair.
The event has been established by the Bastion Association (Várbástya Egyesület), an umbrella organization of NGOs, church and educational institutions of the local Hungarian community. While inter-ethnic relations have never been without their problems in Romania, Temesvár is probably the closest to a model cooperation between the majority Romanians and its various ethnic groups, including Hungarians, Germans, Serbs and Bulgarians.
Temesvár is the country's third largest city by population after the capital, Bucharest/București and Kolozsvár and also one of the most affluent ones by any measure. The city's liberal mayor, Nicolae Robu has attended the opening ceremony of all four events so far, pledging continued support.
The biggest single driving force behind the event is entrepreneur Péter Tamás, honorary consul of Hungary in Temesvár.
Without further ado, we will let the pictures speak for themselves.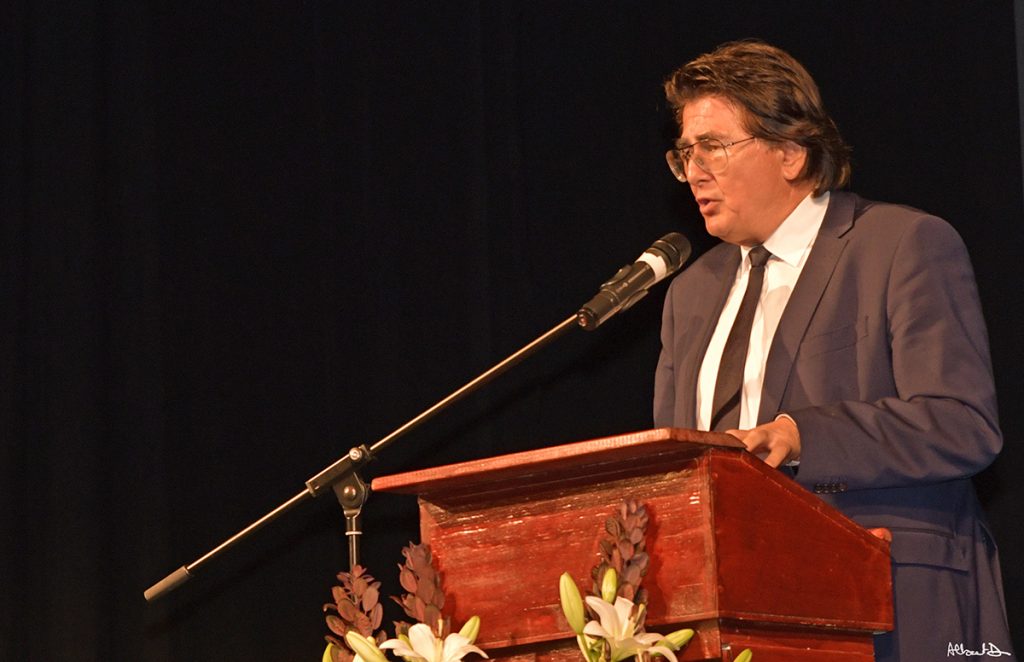 Mayor Nicolae Robu speaks at the opening gala of the 4th Hungarian Days in Temesvár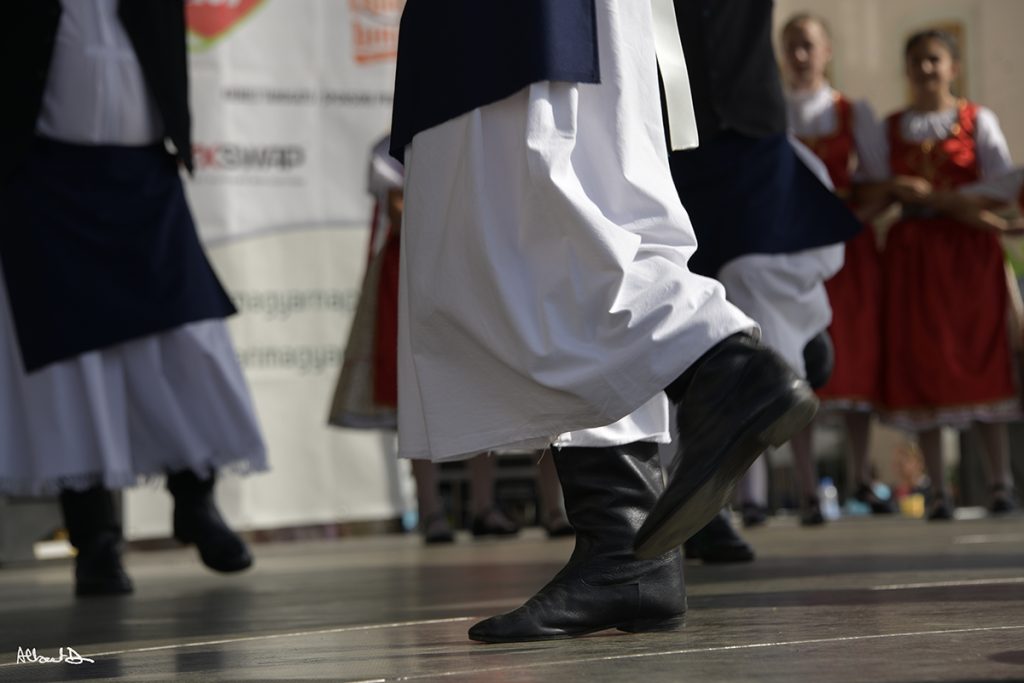 Folk dancers at the 4th Hungarian Days in Temesvár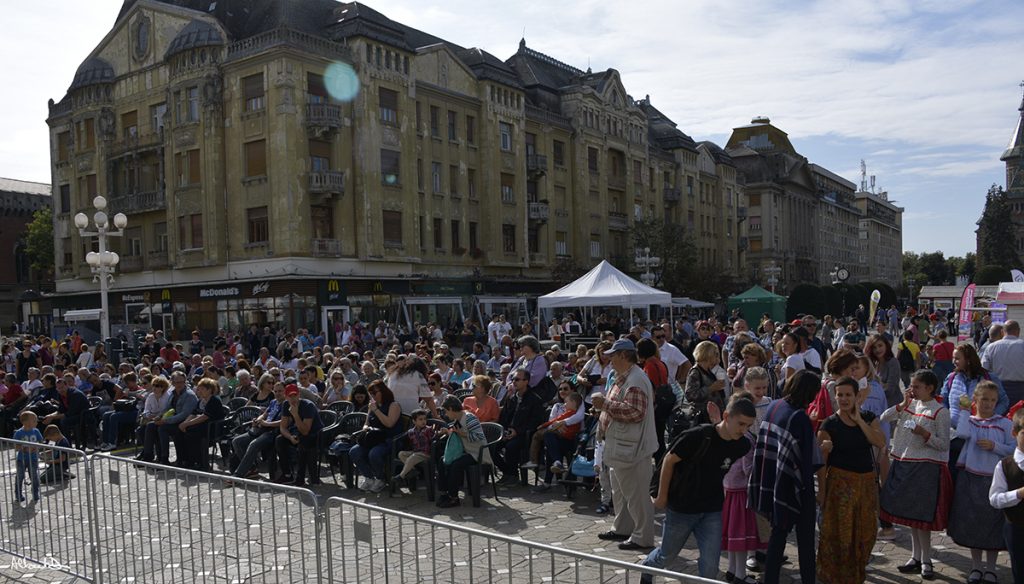 Spectators watching an open-air dance performance at the 4th Hungarian Days in Temesvár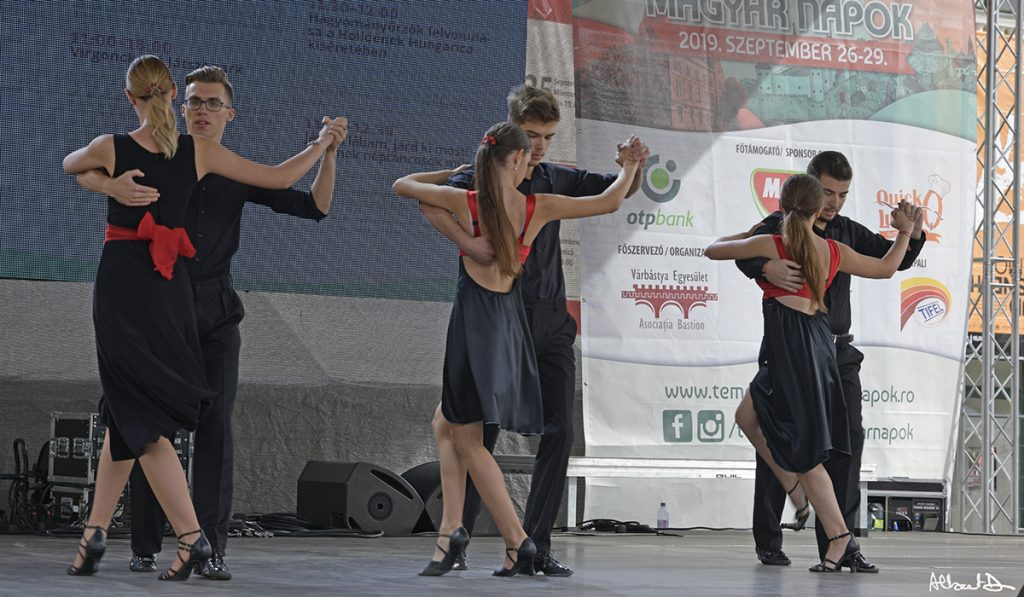 The Harmónia Dance Ensemble performing an Argentinian tango at the 4th Hungarian Days in Temesvár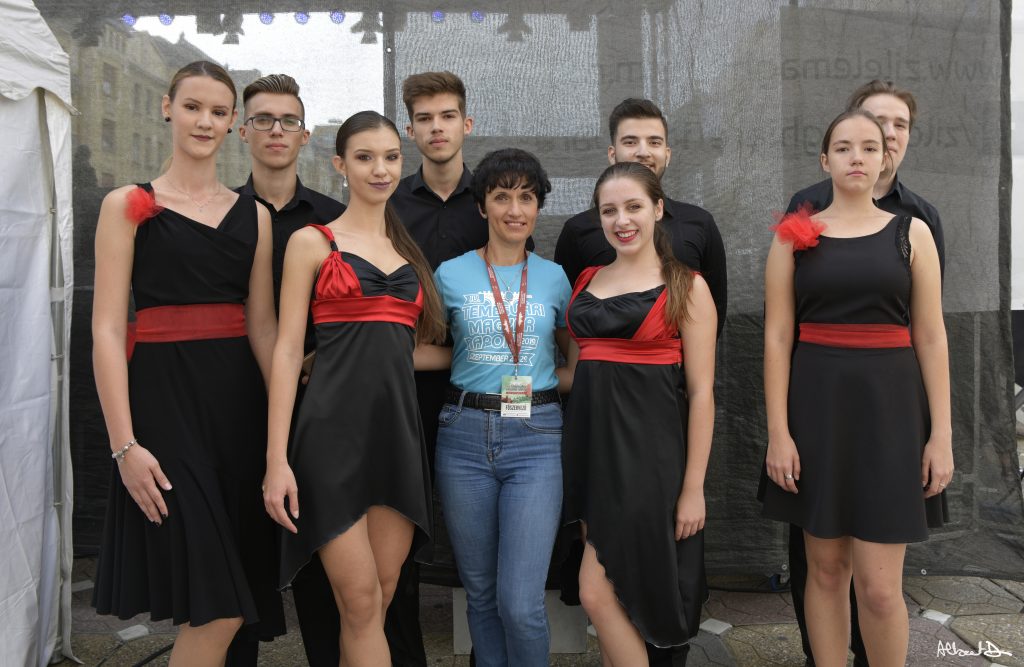 The Harmónia Dance Ensemble and leader/choreographer Rita Metz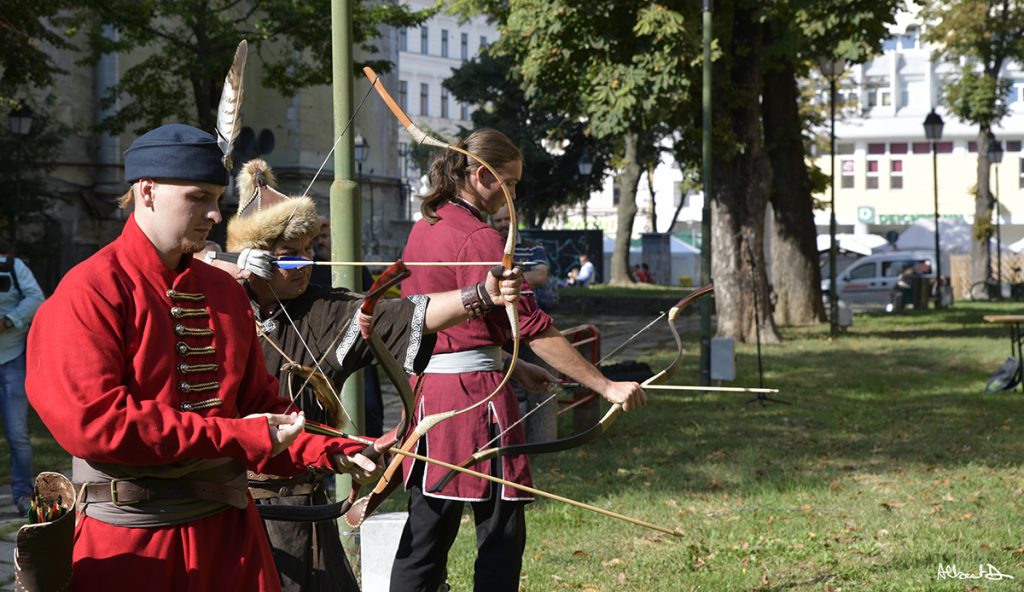 Traditional bow shooters commemorating a medieval battle
Event organizer Péter Tamás (2nd from right) and the vocalists of the Vintage Dolls band
Title image: Actress/singer Emília Borbély B., one of the many actors of the Csiky Gergely Hungarian Theater who performed at this year's 4th Hungarian Days in Temesvár (all images by the author)