Sport
Football: Petrescu leaves CFR after losing streak
Dan Petrescu has officially broken up with CFR one day after the Kolozsvár (Cluj-Napoca) based football team fell out of the Romanian Cup's fifth round with a 1-0 loss to Poli Iaşi. An agreement has been reached on Monday between the coach and the club for an amicable termination of his contract.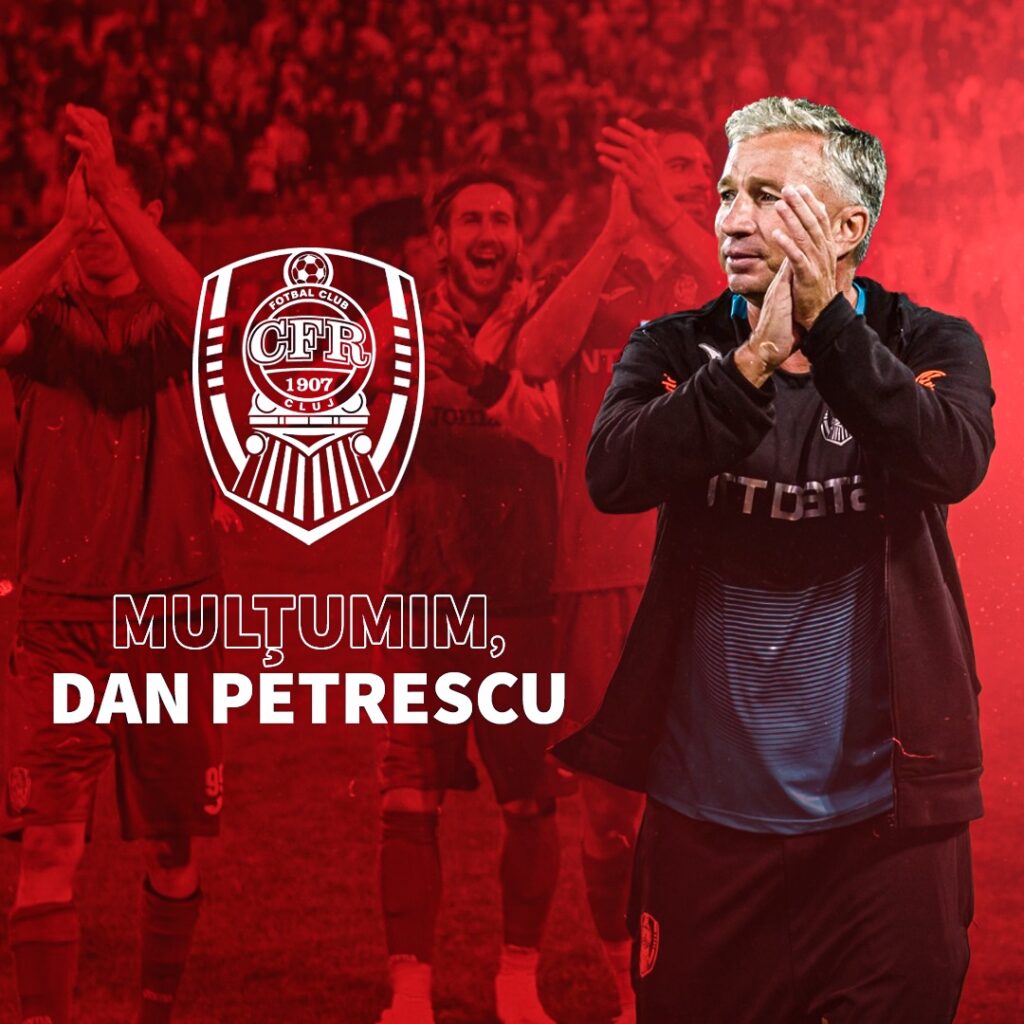 The 52-year-old former Chelsea defender won the Romanian first league title with CFR in each of the past three seasons, but including the Sunday evening loss, the club reached five defeats in its last six official matches, which is its worst record of the past three years.
"Today, the CFR 1907 Cluj club and Dan Petrescu reached an agreement on the amicable termination of his contract. We want to thank him for all the performances made together in the past three years. Thank you, Dan Petrescu, and good luck in your career!" says the club's communiqué issued on Monday afternoon.
Thus, CFR remains without a coach only three days before its match with CSKA Sofia in its Europa League group, which is led by AS Roma. Until the appointment of a new coach, the team's training will be led by Petrescu's staff.
"Together with the club, we decided to terminate the contract amicably. I was not fired, and I did not resign. I think it is better for the club, for the players, and for me that at this moment everyone goes their own way.
I am proud and happy for what I have done here in these three years. I'm leaving with my head up, and I hope that one day I will return.
In my coaching life, I am still young, but at the moment, I want a mini-vacation," said Dan Petrescu.
Update: CFR wins first match after coach change
Title image: Dan Petrescu during CFR's Europa League group match against Celtics at home on August 7, 2019, which ended in a 1-1 draw. (Photo: CFR Facebook)