Sport
CFR wins first match after coach change
Sunday evening, the Kolozsvár (Cluj-Napoca) based CFR football club gained a two-goal victory against Poli Iași in the Romanian First League, meaning that last week's change of coach at the Transylvanian club has had a positive effect on the team's results so far.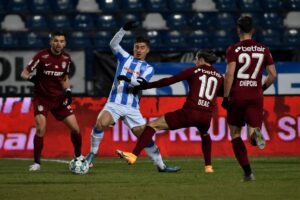 Dan Petrescu, who won the Romanian First League title with CFR in each of the past three seasons, left the club last Monday, November 30. On the evening of Friday, December 4, the management officially announced that the new coach would be Edward Iordănescu, and only two days later, in the first match with its new coach, CFR won an away game against Poli Iași with two goals.
Sunday evening, the Transylvanian team dominated the match and gained a 0:2 victory against Poli Iași with the two goals of Ciprian Deac, who first scored in the 14th and then in the 78th minute. With this victory, CFR strengthened its position in third place on the table with its 24 points, behind Craiova (25 points) and FCSB (30 points).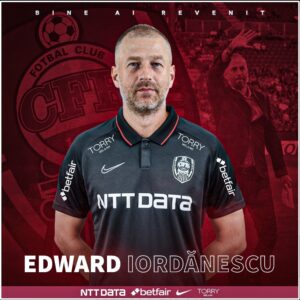 Still hope in the European League too
Furthermore, CFR still has a chance of finishing in second place (after AS Roma) of its UEFA European League group as well if it wins its away game against Young Boys this Thursday. The victory against the Swiss team would qualify CFR for the knockout phase of the tournament in the spring of 2021.
Title image: CFR players after their a two-goal victory against Poli Iași on December 6, in the 12th round of the Romanian First League. (Photo: Dragos Pascaneanu/Mediafax Foto)