Issues
Fire victims in quarantine because of COVID-19
The Hargita (Harghita) County Public Health Directorate ordered a two-week quarantine in Csíkszereda (Miercurea Ciuc) for the people being temporarily sheltered in Zsolt Erőss Arena after losing their homes in a fire in Csíksomlyó (Șumuleu). On Tuesday, it was found that one person out of the 126 people living in the arena is infected with the coronavirus, reported the Csíkszereda Town Hall on its Facebook page.
The COVID test of one 11-year-old boy turned out to be positive on Tuesday in Zsolt Erőss Arena. The symptom-free boy, together with his mother, was transferred to a hospital where he is now being monitored. Due to the measures in force, placing the arena under quarantine was inevitable.
People during the lockdown cannot leave the sports arena and its parking lot, but the permanent medical supervision and programs inside the arena for the fire victims will continue.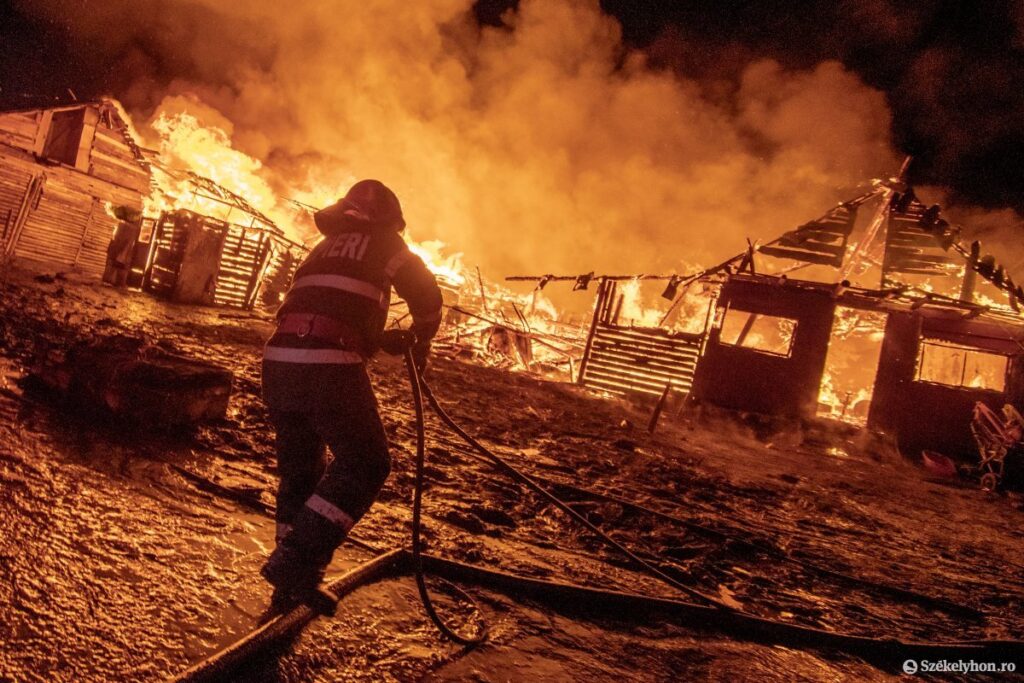 On the night of January 7, a fire broke out in the gypsy camp of Csíksomlyó, leaving hundreds of people homeless. The local authorities promptly intervened while locals also showed their solidarity by bringing blankets and clothing to the victims during the especially cold winter night. The people who lost their homes were given shelter at Zsolt Erőss Arena in Csíkszereda, where they have been staying since the incident and where they have now been put under a two-week quarantine.
Title image: Victims of the fire in Csíksomlyó being sheltered in Zsolt Erőss Arena in Csíkszereda in early January. They are now under a two-week quarantine due to a COVID-19 infection.  (Archive photo: Hunor Tőkés /transindex.ro)