Economy
Eastern EU members give a lesson in economic growth
For the first time since 2016, the economy growth slowed in western Europe, but Romania, Hungary and Poland have shown them how a job boom and government spending have helped their economies withstand the harsh times that sent the economy of Germany and the UK into contraction. Gross domestic product growth was 0.2% in the euro area (EA19) and in the EU28 during the second quarter of 2019, compared with the previous quarter, a slowdown from 0.4% in the first quarter of 2019, according to an estimate published by Eurostat, the statistical office of the European Union.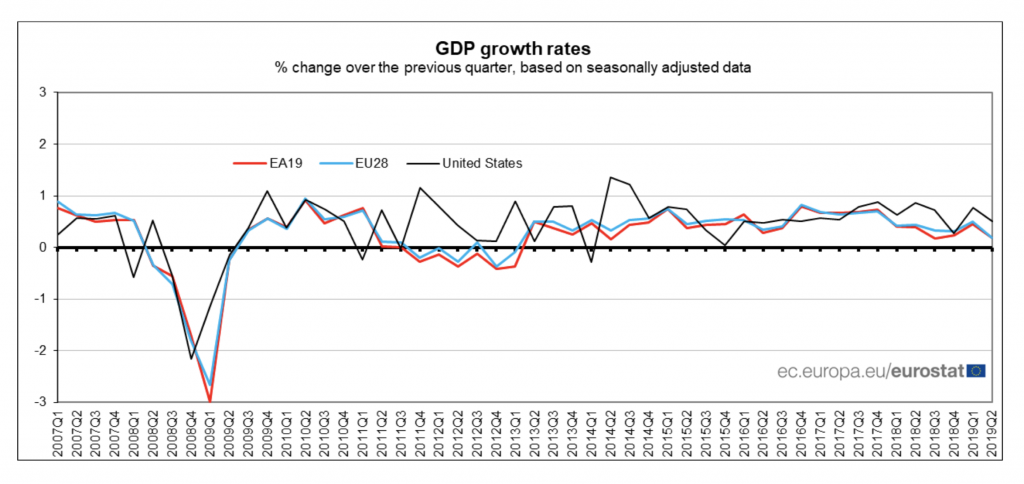 Romania, Poland, and Hungary, however, lead the EU so far, as they showed growth of more than 4% compared to the same period a year ago. Romania and Hungary beat expectations, although analysts predict a slowdown is probably on its way. "There has to be some slowdown; it's very unlikely that these rates of growth will be maintained," said Zoltán Arokszállási, macroeconomic analyst at Erste Bank Vienna. "But the difference from growth in the West will remain quite positive."
While in the Czech Republic construction companies have started building the highest number of new flats since 2008, data released by Romania's biggest lender, Banca Transylvania, reveals a growth period, as more than 100,000 loans were granted in the first half of 2019. The loans granted to companies during the aforementioned period amount to over RON 4.7 billion.
"It was a dynamic period, with increasing volumes which allowed us to obtain a good income in the context of reduced fees. The growth pace of the deposits, loans and operations shows the customers trust, both individuals and SMEs, in Banca Transilvania. The results of the first semester prepare the ground for the big plans we have in the forthcoming period" said Ömer Tetik, CEO of Banca Transylvania.
Of course, the question remains as to whether domestic support is enough to take on the challenges of a slowing global economy, especially for a country so deeply integrated into international supply chains, Bloomberg notes.
Title image: Pixabay.com