Sport
Drone footage of new Sepsi OSK stadium construction
Sepsi OSK released drone footage of the ongoing construction of their new stadium on Monday, giving fans a bird's-eye view of what's been completed so far. The new stadium in Sepsiszentgyörgy/Sfântu Gheorghe have 8,450 seats, and will get the UEFA's highest ranking for stadiums (category 4), and is expected to be inaugurated either in November or sometime next spring.
#csakazosk #epitkezunk #construim #kitartas #perseverenta🔴Hajrá Sepsi OSK! / Hai Sepsi OSK!✅ Hajrá Szentgyörgy! / Hai Sfântu Gheorghe!

Publicată de Sepsi OSK pe Luni, 2 martie 2020
The cost of the new arena is EUR 15 million, funding for which has come from the Hungarian government. Construction started two and a half years ago, in June 2018; according to the original plan, the Szekler football team was to start its 2019/2020 season in this brand-new stadium.
This clearly did not happen, and Sepsi OSK owner, László Diószegi, recently stated to covasnamedia.ro that the earliest date of completion will be this November. According to Diószegi, 30% of the stadium is ready, and depending on how much work is completed in the next few months, the opening date may be pushed further out.
"We would like the stadium to be ready in November, but at this point it seems that this date might be postponed to next March or April."
– said Diószegi.
The club owner also said that the old stadium won't fall into disuse, as it will become the team's training center in the future. Furthermore, if OSK's second team – which is now leading the County league – advances into the third league, it could also play its home games in the old stadium.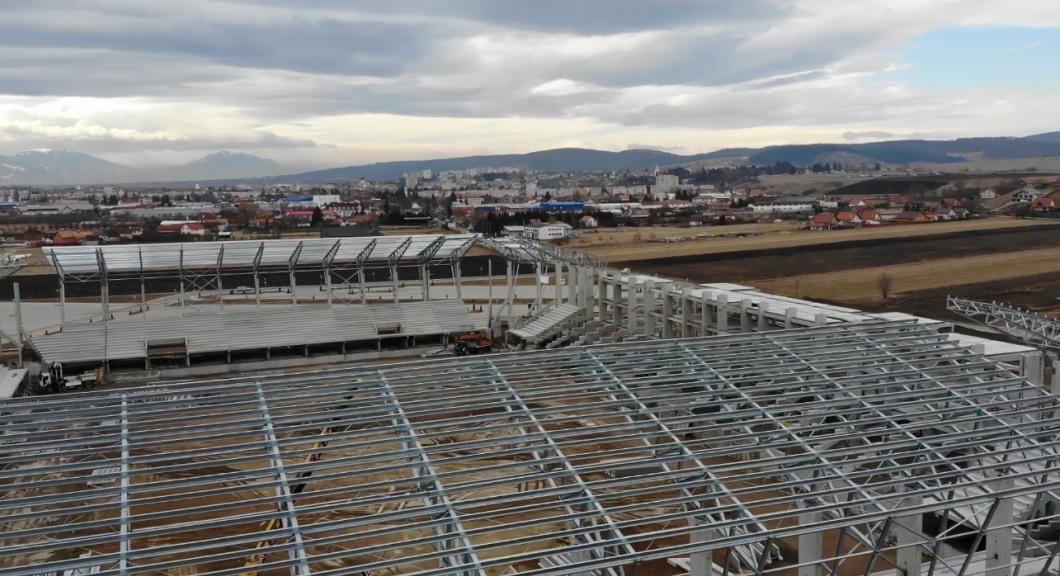 The rise of Sepsi OSK
Sepsi OSK was founded by successful Szekler businessman László Diószegi and Dávid Kertész in 2011. The team started out in the lowest league, the fifth division, which they won straight away in their first season. In the following years, the team constantly improved and accomplished in just six years what no Szekler team had ever done before, neither in the Romanian nor the Hungarian Championship (where they played 1940-1944): They advanced into the first division (Liga 1) in 2017 and have been playing in this division ever since.
But this huge success came so quickly that the infrastructure could hardly keep up with the team. Sepsi OSK's original stadium, for example, was not even licensed for first-division matches at that time, so they had to play their home matches in other towns for the first six months of the 2017/2018 season. Adjustments were made to the old stadium so that it could finally be used, but clearly the brand new UEFA Category 4 stadium will be far better and will represent the start of a new chapter in the Szekler football club's history.
Title image:  Construction of the new Sepsi OSK stadium (Image: Sepsi OSK Facebook)