Sport
Csíkszereda: the Szekler Bilbao – Zoltán Szondy on Szekler football
The FK Csíkszereda football club and the Szeklerland Football Academy are operating in symbiosis with one another in the heart of Szeklerland, Csíkszereda (Miercurea Ciuc). Last week, the president of both institutions, Zoltán Szondy, gave an interview on Székelyhon TV's Nézőpont ("Viewpoint"), where he both talked about the goals of the football club, which for the first time in its 116-year history qualified for the second league two years ago, and about the principals they are following in the Szeklerland Football Academy, which was founded eight years ago.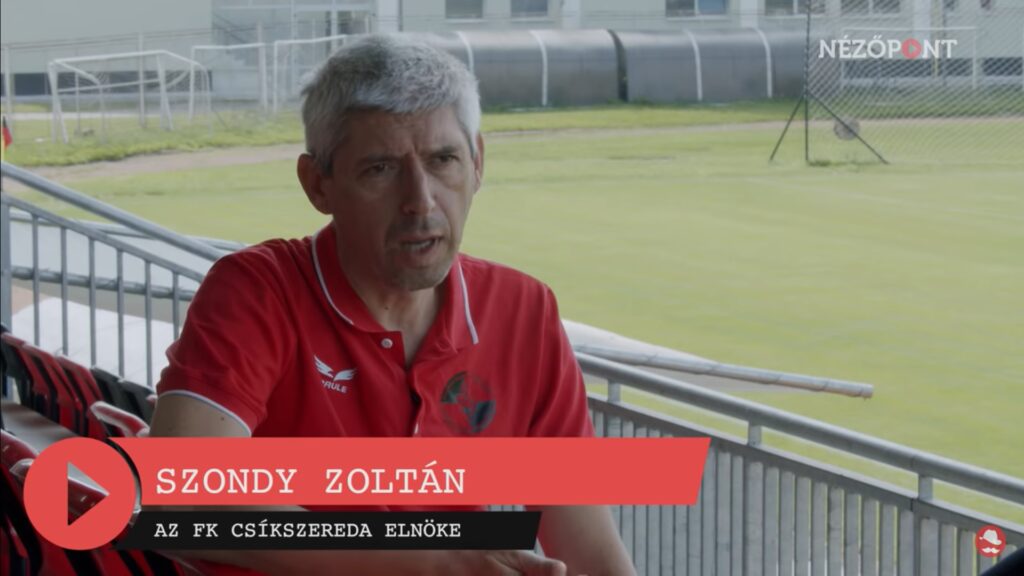 Szekler Bilbao
"The comparison to Bilbao is appropriate because we included in our fundamental rules that 80 percent of the players on all FK Csíkszereda teams (from the adult team to the lowest age group) have to be local. And by "local," we mean they must be from Szeklerland, obviously regardless to their nationality." Zoltán Szondy said starting the interview.
He also explained that their main goals are to let children play football at as high a level as possible and to worthily represent the inhabitants of the region. These goals are especially important since the football academy determines the life of the club. "This is how we did it last year, how we do it this year, and how we will do next year too…
I think that an academy with so many national team members of various age groups will, sooner or later, result in a hard-hitting adult team."
– he said.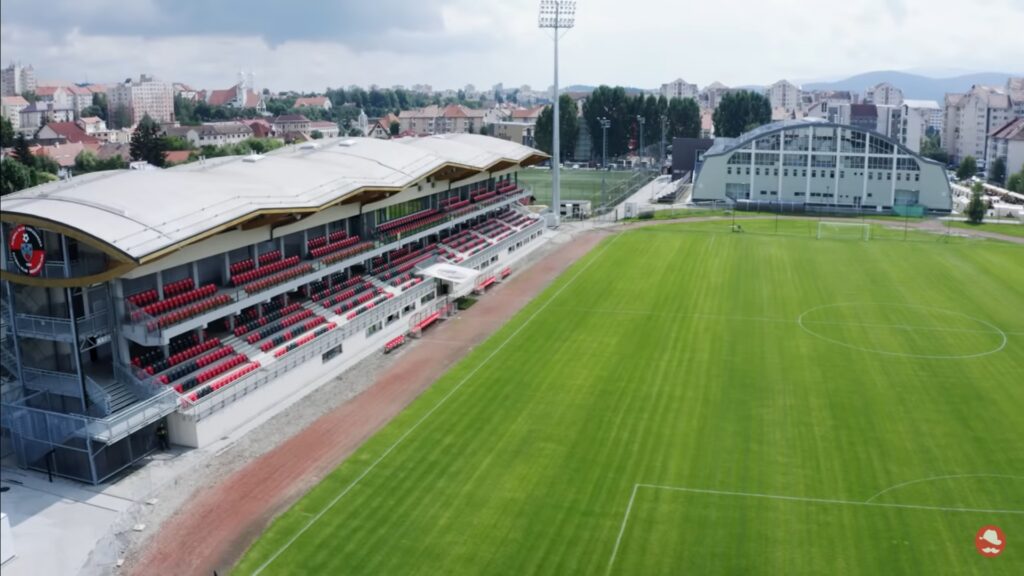 But according to Zoltán Szondy, building a strong adult team is not an easy task because their most talented children end up going to Hungary, where they have a professional partnership with Puskás Academy. (Editor's note: in the 2019/2020 season, the adult team of Puskás Academy finished in third place in the Hungarian first league.) This year, they already sent four children to the Puskás Academy. Szondy added that the fact that Hungary is home to the highest football salaries in the region is also a motivating factor for the youngsters.
4,500 children play football at the academy's outposts all over Transylvania
Since its foundation in 2013, the Szekler Football Academy has developed a system of training centers throughout Transylvania, which is unique in Romania. About 4,500 children play football at these centers, which can be found in Szeklerland as well as, for example, Kolozsvár (Cluj-Napoca), Nagyvárad (Oradea) and Szilágyság (Sălaj).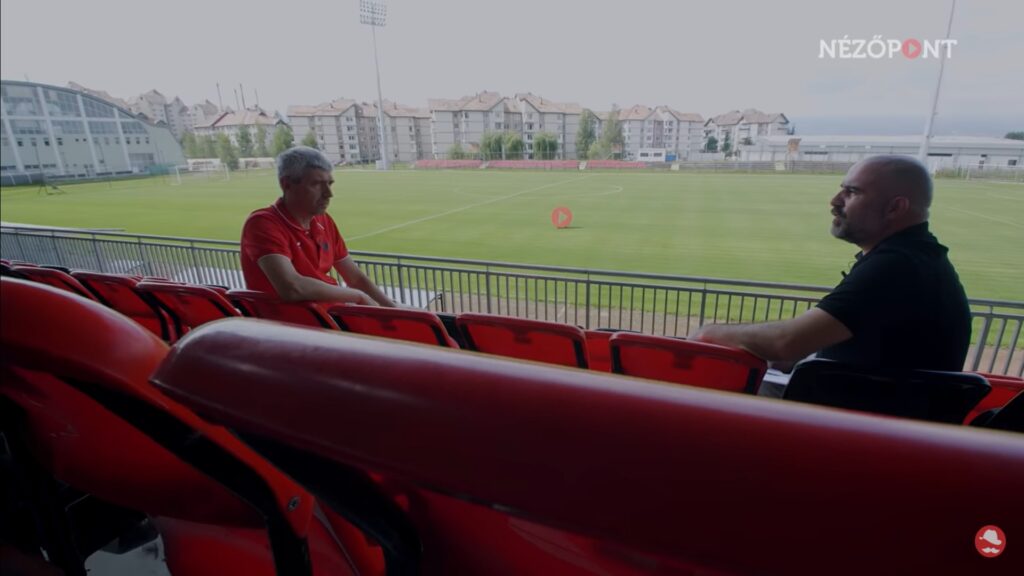 Fighting against assimilation with sports
According to Szondy, on the one hand, this system aims to raise talented football players, but on the other hand, it also seeks to strengthen the sense of their national belonging and awareness of their Hungarian identity. He believes that the further they go from Szeklerland, the more important this is. and this is exactly why their trainings are held in Hungarian in the diaspora.
In the past eight years since the foundation of the academy, Szondy, who was born in southern Transylvania and knows Transylvania "very well," has been shocked by the extent of the Hungarian community's assimilation:
"In Marosvásárhely (Târgu Mureș), a kid from a Hungarian father and a Hungarian mother does not speak Hungarian. And it is not an exceptional case…
… or when we signed on Takács (Editor's note: typical Hungarian family name), whose grandfather was born in Budapest. He came here, we shook hands, and it turned out that he does not speak a word of Hungarian," the FK Csíkszereda president said.
Szondy added that for these children, who come from Hungarian families but do not speak Hungarian, they provide free Hungarian language classes; he emphasized that it is only an option they provide, giving them the possibility to discover their roots if they want.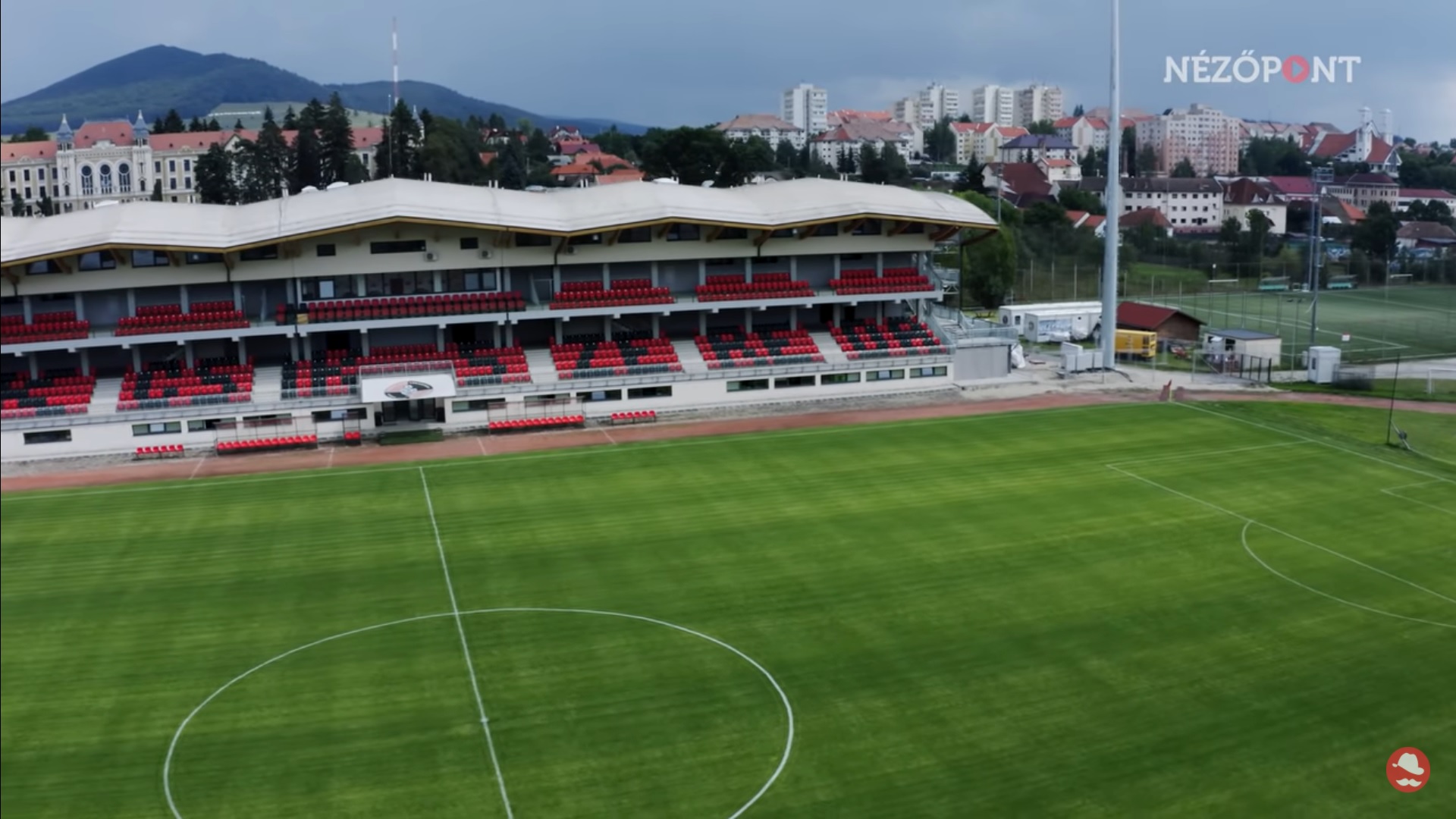 5th out of the 69 football academies operating in Romania
Answering the question as to how the working method in Csíkszereda relates to the other football academies' methods in Romania, for example, Gheorhe Hagi's academy founded in 2009, Szondy explained that there are 69 football academies in Romania, and in 2020 FK Csíkszereda ranked fifth, while Hagi's academy was first. (Editor's note: Gheorhe Hagi is one of the most popular ex-professional football players in Romania, nicknamed the "Maradona of the Carpathians.") Szondy mentioned that while Hagi's highly qualified professional team can select talented children out of 19 million people (the population of Romania), FK Csíkszereda can only choose from 1.5 million (the number of Transylvanian Hungarians).
He also added that there is a mutual respect between the two academies and that within two to three years he would like to see the FK Csíkszereda's academy (the Szekler Football Academy) at least in third place in the ranking.
Title image: The stadium of FK Csíkszereda, where the interview was conducted with club president Zoltán Szondy by Székelyhon TV. (Image: Székelyhon TV's YouTube channel)