Coronavirus
Coronavirus: Romanians trying to sneak back into the country, authorities tighten safety measures
Several Romanians coming back from Italy tried to fool the authorities and "sneak back" into the country in order to prevent going into quarantine. Raed Arafat, State Secretary for Internal Affairs and head of the General Inspectorate for Emergency Situations, and Nelu Tătaru, State Secretary  for the Ministry of Health announced several other restrictions on Wednesday at a press conference: Larger indoor events are banned; no cultural, artistic, religious and sport activities are allowed; and it is recommended for universities to suspend courses till the end of March.
Almost two dozen Romanians tried to fool the authorities in order to prevent going into quarantine: 21 citizens coming from Italy first went to Greece and tried to enter their home country from the southern border, at Giurgiu, local news portal Ziare.com reports.
"They took the ferry to Greece, and from Greece they went to Giurgiu, through Bulgaria. They wanted to cross the Romanian border at Giurgiu. There are 21 passengers, all of them in quarantine," Marcel Vela, Ministry of Internal Affairs announced.
But they are not the only ones who tried to avoid quarantine. On Tuesday afternoon, 12 Romanians in three cars with Italian license plates tried to enter the country at the Nagycsanád (Cenad)–Kiszsombor border-crossing. All of them had to fill out a declaration in which they stated that they were coming from Torino, Italy. But as soon as they learned they had to go into quarantine for 14 days, they changed their statements, saying they were coming from Germany. They then tried to defy the border police and demanded to be allowed to continue their journey.
A similar situation happened at the Nagylak (Nădlac)–Csanádpalota highway border-crossing: 23 people coming from Italy refused to be quarantined. Only the police and gendarmerie could calm the citizens. Later, the same people revolted against the conditions of the location where they had been placed in quarantine, so they were transferred to another place.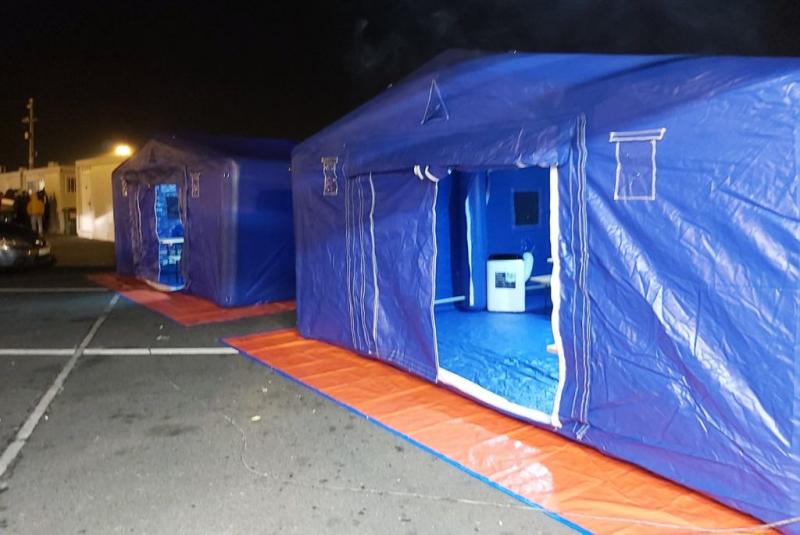 Currently, people that have come from an infected zone must isolate themselves in their homes or will be placed under institutionalized quarantine. At the border-crossing at Bors in Bihor County, the gendarmerie, police and doctors in protected suits "welcome" those coming into Romania. Five camp tents – one big enough for 500 people – have been set up near the border, where people can be examined. Those arriving from the red zones are quarantined, while those who live outside of Bihor County are escorted to their own county by the police.
Serious fine for quarantine violators
The authorities are asking people to be responsible and also warn Romanians coming from abroad that lying about the place they came from is a criminal act. Raed Arafat said on Wednesday: No one can escape quarantine and no exceptions will be made. "I ask the people coming from the infected areas to understand this. We cannot make any exceptions. In the quarantines, we offer rooms for families with children where the family can stay together," he added.
Arafat also announced on Wednesday that those who do not respect the rules of home isolation will be fined EUR 4,000. "If necessary, this fine can be repeatedly imposed on the same person isolated in their home if the person is caught repeatedly leaving their apartment. In Hunyad (Hunedoara) County two people were fined because they had stated they had come from an area in Italy that is not under lockdown. But an investigation revealed that they actually did come from the infected areas. In another case, two people from Călăraşi County declared at the border that they would go home and isolate themselves, but they never arrived to their apartments," Mr. Arafat said.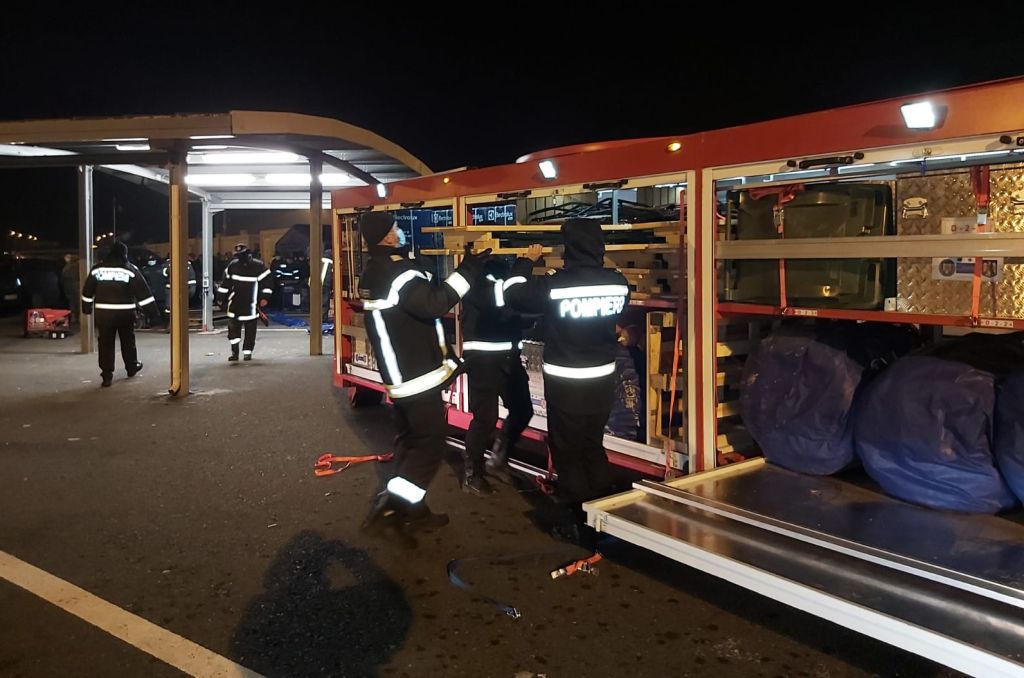 Over 40,000 people who left or passed through Italy have entered Romania since February 23, when the local authorities started monitoring people arriving from Italy after the coronavirus outbreak, the head of the Romanian Border Police, Ioan Buda, told Agerpres.
Indoor events with more than a 100 participants banned
The Romanian authorities have further tightened safety measures to limit the spread of the coronavirus. From now on, indoor events with over 100 participants are banned, Secretary Arafat made the announcement at the same press conference on Wednesday. The restriction applies to religious, sport or cultural events, so cinemas, theaters, museums might be closed, but not malls or supermarkets.
The Romanian authorities also recommended that universities suspend courses until March 11.
Arafat announced as well that they have introduced different starting hours for employees in public institutions to avoid overcrowding of public transport. This measure is also recommended for private companies as with over 99 employees, and it applies for companies in Bucharest or other big cities in the country.
Additionally, the authorities decided on a temporary suspension of the export of drugs essential for the treatment of coronavirus for six months.
Currently there are 37 infected people are in Romania. Most recently, two men from Bucharest and one woman living in Kovászna (Covasna) were diagnosed. But the spread of the coronavirus has accelerated: On Tuesday, eight new infections were reported by the Romanian authorities as of that afternoon, following one to four new cases reported in the previous days. Tuesday afternoon, the number of infected people jumped to 25, and since then, 11 more cases were reported for a total of 36.
Title image (illustration): More than 20 people tried to lie to the authorities at the border-crossing at Nagylak. Photo: Székely Hírmondó