Coronavirus
Coronavirus effect on Romania's medicine supply
Romanian news portals recently reported on a shortage of certain medicines in the country, like Euthyrox (thyroid medicine) and other vital medicines, such as for diabetics. Transylvanian Hungarian news portal transindex.ro asked the president of the Public Health of Romania – Kolozs/Cluj County, Senator Attila László of the Democratic Alliance of Hungarians in Romania, and family doctor Attila Mátyás about the topic and about how much the coronavirus itself has contributed to this situation.
According to Attila László 60-65 percent of the world's raw pharmaceutical materials are produced in China and India.
"Sometime back in January, it seemed that some delays might occur in the raw material supply. And this is what is happening now, but we are actually talking about a few days or a few weeks of delay. So the producers already sought to stock the necessary raw materials for a longer period when the epidemic broke out in China," said the senator, adding that there is no need to worry because according to his information, there should only be a delay of a few days.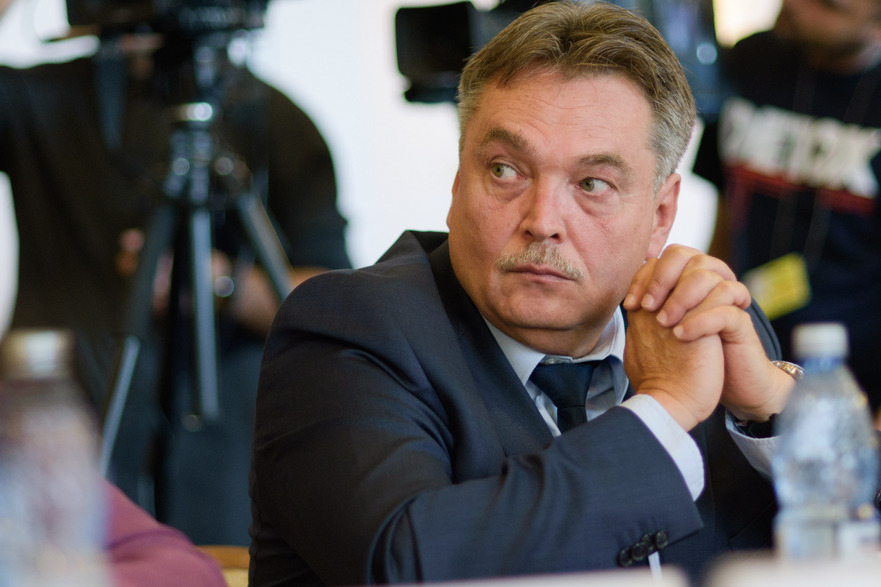 Demand has simply increased during the epidemic because everybody understandably is trying to stockpile goods; so the demand has increased a lot, and suppliers have to adapt to this new situation, highlighted the senator from the Democratic Alliance of Hungarians in Romania, also known by its Hungarian acronym of RMDSZ.
Epidemic business
Family doctor Attila Mátyás primarily complained to transindex.ro about the extreme price increase of basic protective materials like sanitizers, gloves and masks.
"We are highly exposed to the new 'business trend' relating to sanitizers and masks. For example, the price of one liter of sanitizer gel, which I normally use, was RON 40 (EUR 8.2). I was lucky to be able to purchase it for RON 44 (EUR 9), but one day later it was already RON 60 (EUR 12.3) and now is being sold for RON 100 (EUR 20.5). In the case of the masks, there has been a hundredfold price increase," he emphasized.
Both men confirmed that no shortage is expected in the case of vitamins, fever-reducers and cough suppressants, and suppliers can currently fulfill the increased demand for these products.
Title image source: Istock