Sport
CFR Cluj complete historic feat in 2–1 win over Lazio
The Transylvanian team of CFR Cluj (CFR 1907 Kolozsvár in Hungarian) beat Italian champions Lazio yesterday at home in the first round of the Europa League group stage in Group E.
The home club, which was founded by Hungarians in 1907 and still has a local Hungarian fan group called KVSC 1907, started its fifth appearance in the European Cup group stage with a victory. And so, 11 years after their away victory against AS Roma, CFR Cluj has beaten the Italian capital's other team as well.
Maybe due to the early kickoff, spectators started arriving relatively slowly on Thursday evening at the Dr. Constantin Radulescu stadium, where the Transylvanian team played its first match in seven years in the group stage of a European Cup. At the beginning of the match, only about 8,000 were in attendance. But by halftime 13,000 people were already in the stands. The cheering also started slowly because the ball was possessed mainly by the Italians. (Ball possession during the whole match was 65% for Lazio and only 35% for CFR.) In the first 40 minutes, basically only Lazio had opportunities to score. CFR goalkeeper Arlauskis saved both a header from Milinkovic-Savic and Correa's cross, but then, in the 25th minute following a corner kick, he couldn't stop Bastos' shot. (0–1)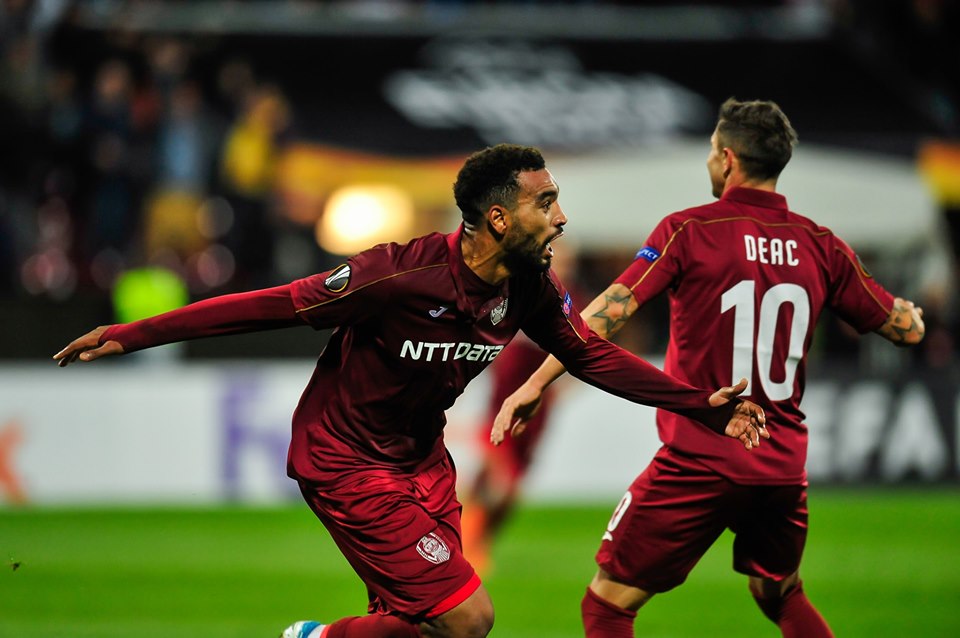 Five minutes later, Lazzari took the ball alone towards the penalty box. But then, instead scoring a second point for the Italians, he shot over the goal. Meanwhile, the home team concentrated only on set pieces, and they evened the score at their first chance. Following a corner kick in the 41st minute, Lucas Leiva dragged down Djokovics in front of the goal, and Ciprian Deac placed the penalty kick in the bottom right-hand corner to score (1–1). Right after this, Milinkovic-Savic could have taken the lead again for Lazio, but his header missed the right post by only a few centimeters.
After halftime Billel Omrani entered the match as a substitute. With the striker who scored six goals during Champions League qualification, the offensive game of CFR became much more effective. Although the French player missed his first two chances, later in the 75th minute, he headed the ball into the net, scoring the winning goal for the Kolozsvár team. Lazio pushed hard during the last few minutes of the game but could not equalize.
UEFA Europa League, Group stage 1st round. Group E
CFR Cluj/CFR Kolozsvár v Lazio: 2–1
Rennes v Celtic: 1–1
Title image: The Transylvanian team celebrating after the match with its supporters in Kolozsvár/Cluj (Photo: CFR Facebook page)