Coronavirus
Border-crossing: Hungarian vaccination card not accepted on its own
Despite the news published last week that the Hungarian vaccination card will be accepted in Romania and the fact that the two countries' foreign ministers, Péter Szijjártó and Bogdan Aurescu, discussed the mutual recognition of vaccination certificates at a meeting in Gyula, the Hungarian immunity card — on its own — will no longer be accepted at the Romanian border. The Romanian prime minister also said on May 6 that Romania and Hungary will accept each other's certificates, but the Romanian legislation, which entered into force on Saturday, does not confirm this statement.
On Friday, people could cross the border into Romania with the Hungarian immunity card, but the regulation changed on Saturday: Since then, entering the country is only allowed based on a negative PCR test or if someone has received both does of the vaccine; otherwise, you must go into a two-week quarantine.
Telex.hu even clarified that according to the website of Hungary's consular service, being in possession of a Hungarian immunity card is not enough to enter the country.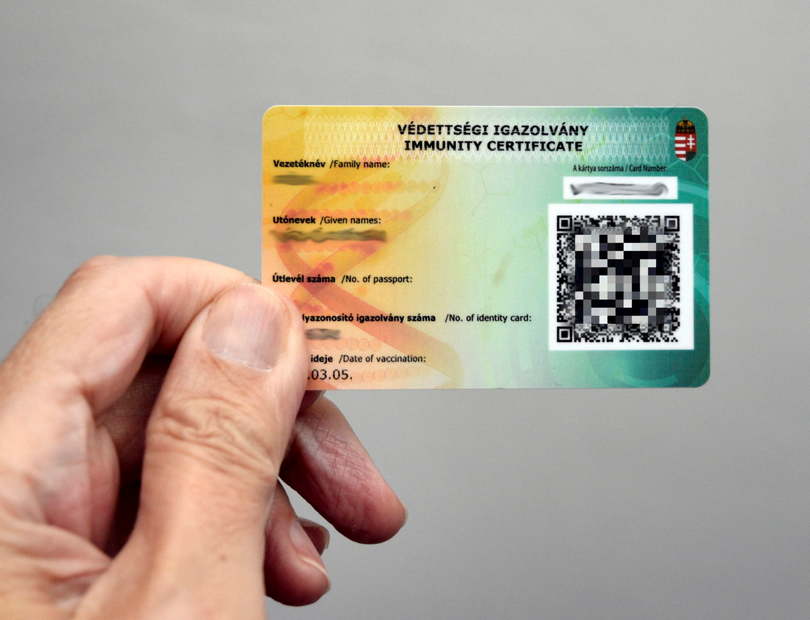 As Telex.hu reported, entering Romania is allowed for those with a negative PCR test, taken no more than 72 hours before crossing the border, and those who have received both doses of a coronavirus vaccine; additionally, those vaccinated must have received their second dose at least 10 days before crossing the border. However, Hungarian authorities issue the immunity certificate after the first vaccination, meaning it alone does not permit Hungarians to cross the border.
The Hungarian foreign affairs consulate also added that if at least 10 days have passed since the second dose, the vaccination, including the date of the second dose, must be stated in a certificate from the healthcare institution that administered it. This information must also be written in both Romanian and Hungarian; if not, an official translation must be provided.
Title image: The Hungarian immunity card is not enough to enter Romania. Photo: Romanian Border Police Facebook Page