Issues
Bilingual practice from Hungary as positive example
A bilingual practice from Hungary convinced a Romanian parliamentary committee not to tighten the so-called "flag law" in Romania – transindex.ro reports.  Thanks to the argument of the Hungarian Civic Party's (MPP) Member of Parliament, József Kulcsár-Terza, the Human Rights Committee of the Romanian House of Representatives refused the flag law's amendment.
The Folk Movement Party (PMP) – led by Traian Băsescu – wanted to amend the bill prohibiting the display of any unregulated flags on public buildings, and punish their usage with a RON 20,000 (EUR 4,300) fine.
"Obviously the overall aim is the restriction of the Szekler flag's usage, and the further limitation of the Hungarian community's rights."
– said Kulcsár-Terza, and continued: "It is ridiculous and incredibly frustrating that the communist practice – which restricted the free usage of symbols – is still so powerful in today's Romania."
According to the Hungarian MP, the position of the Human Rights Committee members moved into a favorable direction after he showed them a positive example from Hungary. He demonstrated with photos that the Romanian Elementary and High School of Gyula/Jula (in East-Hungary) there is a Romanian flag too. And he also highlighted that in the front side of the building the name of the institution is written first in Romanian.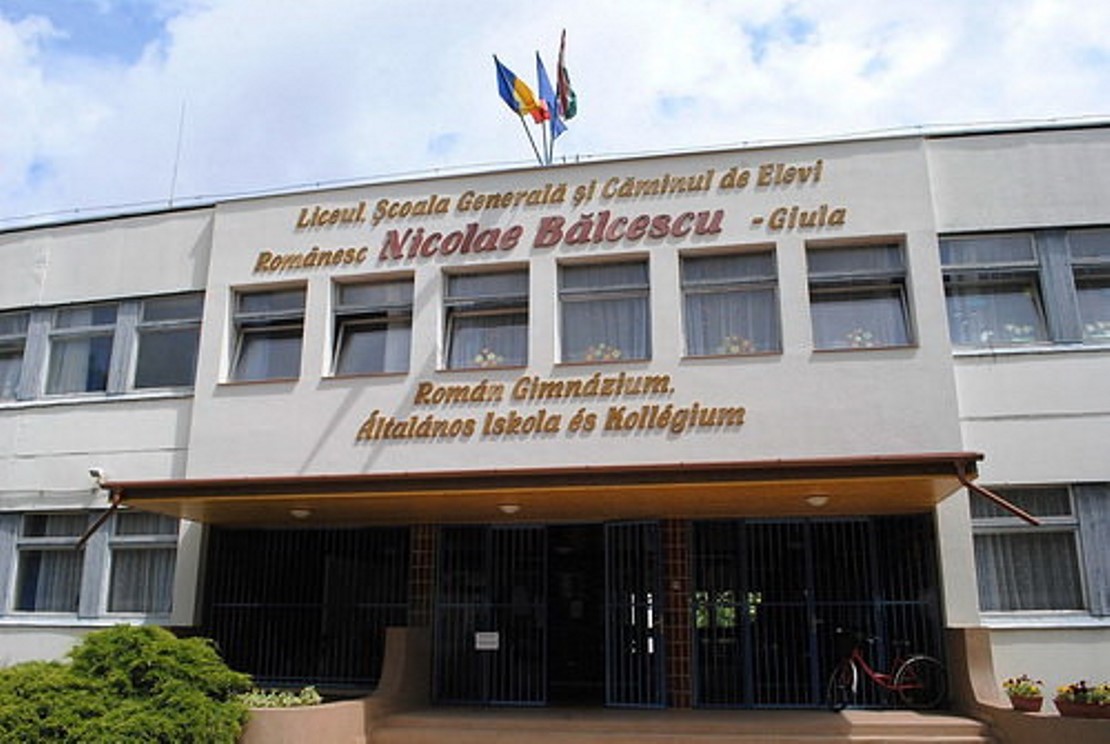 Following the above argument, committee members refused the amendment – which would have been unfavorable from the Hungarian community's perspective -, with only one abstention, that of the member of the Save Romania Union (USR). However, Kulcsár-Terza emphasized that it would be too early for the Hungarian community to celebrate a scrapping said amendment as it is still going to be discussed by the House of Representatives later on.
Title Image: Nicolae Bălcescu Elementery and High School in Gyula, Hungary (Photo: MTI/Tibor Rosta)