Sport
ATP Cup confused the anthem of Moldova with Romania's
Last week, the organizers of the ATP Cup confused the anthem of Moldova with that of Romania and played it before the match between Moldovan Alexander Cozbinov and Belgian Steve Darcis. The Moldovan player remained calm even though most people react harshly to such mistakes.
"At the beginning of the match between Moldova and Belgium, we played the wrong anthem for Moldova. We are really sorry and we apologize to the Moldavian team," the ATP officials announced.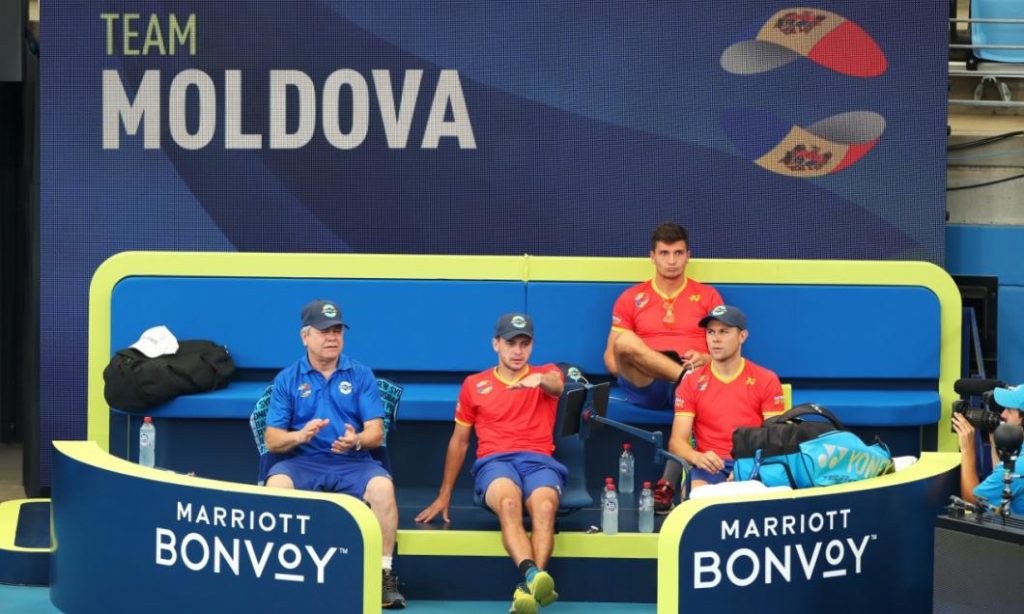 Despite the mistake, Alexander Cozbinov remained calm. "It is not a big problem that they played the wrong anthem. The Moldovan and Romanian flags are identical; most probably this caused the mistake. I hope next time they will play the correct one," Cozbinov said about the incident.
The funny thing about the mix-up is that Romania is not even participating at the ATP Cup. Moldova was among the last qualified teams and is represented by Radu Albot (team captain, no. 46 ATP) and Alex Cozbinov (no. 818 ATP). The Moldovan players are in a group with Great Britain, Belgium and Bulgaria.
Title image: The Moldovan Alexander Cozbinov was not furious about the mistake. Photo: tenis.md/Joe Jordan