Economy
Hotel Artificial intelligence gives Galați "Smart Hotel" a second chance
The coronavirus pandemic has nearly killed the hospitality industry, but there are signs that creativity alive and kicking. As hotels have been hit hard by the restrictive measures imposed by the Romanian government (measures imposed by other countries as well), one engineer in Galați came up with the idea of a smart hotel, where physical interaction is replaced with the use of technology. This is how the Vila Classic hotel in Galați has become the only smart hotel in Romania, reports Viata Libera.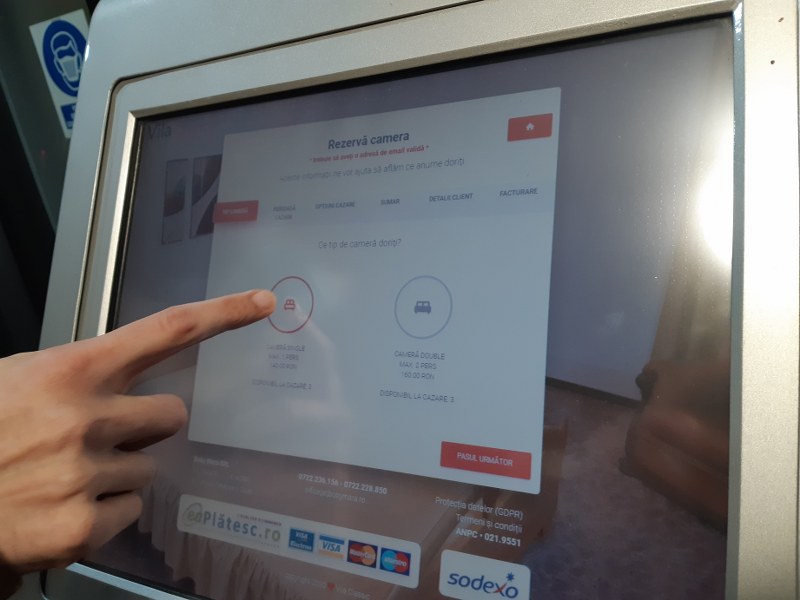 We know that there have been ideas to revolutionize the hotel industry with smart solutions. One such innovation arrived last year from a team in Szováta/Sovata. But Bogdan Ionescu was forced to technologize practically his entire hotel if he wanted to remain open during the current pandemic, and he has succeeded. Ionescu has managed to automate 90 percent of his hotel's infrastructure, according to Romanian online news outlet Viata Libera.
Customers looking for a room can reserve one online or through a smart unit located on the front door of the hotel; they obtain all access codes and instructions via email. The smart system uses QR codes and NFC codes, required when entering a room, for secure access. The QR code (shown on the customer's smartphone) is read by a camera placed to the side of the door. If the code is deemed valid, the customer is allowed to enter the room.
According to Ionescu, the hotel's smart surveillance system is a work in progress: The team is working on improving the system by unleashing other potential powers of artificial intelligence. For example, if the camera captures footage of human violence, artificial intelligence will decide whether to call the hotel administrator, security, or 112, Ionescu explains.
The Vila Classic could serve as an example for other hotels in Romania to follow. According to Ionescu, it was a must-do decision to avoid a business shutdown. It remains to be seen if he will see a return on his investment as the number of tourists continues to drop due to the pandemic and cities enter quarantine because of the high COVID-19 infection rate.
Title image: Hotel guest enters the building by showing the QR code on his smartphone to the camera. Image source: Viata Libera.