Issues
Another Hungarian town must remove Hungarian symbols in Szeklerland
Only a few weeks after the legally binding decision forcing a 97% Hungarian village's mayor to remove the Hungarian "village hall" sign from the building of the local municipality, a similar decision was made by the Bucharest Tribunal in the case of a 90% Hungarian town in Szeklerland. According to the Tribunal's decision, both the Szekler flag and the town flag must be removed from the flagpoles standing front of the Tusnádfürdő/Băile Tușnad Town Hall. The municipality is expected to appeal the first instance decision.
More than a year ago, the Civic Association for Dignity in Europe (ADEC), led by Romanian blogger Dan Tanasă – a well-known figure in the country for his legal actions against the ethnic Hungarian minority – sued the town for placing the Szekler and the town flags front of the Tusnádfürdő municipality building. Now, as the first instance decision was made in the Romanian capital, the Bucharest Tribunal obliges the mayor to fulfill the request of the association by removing both flags.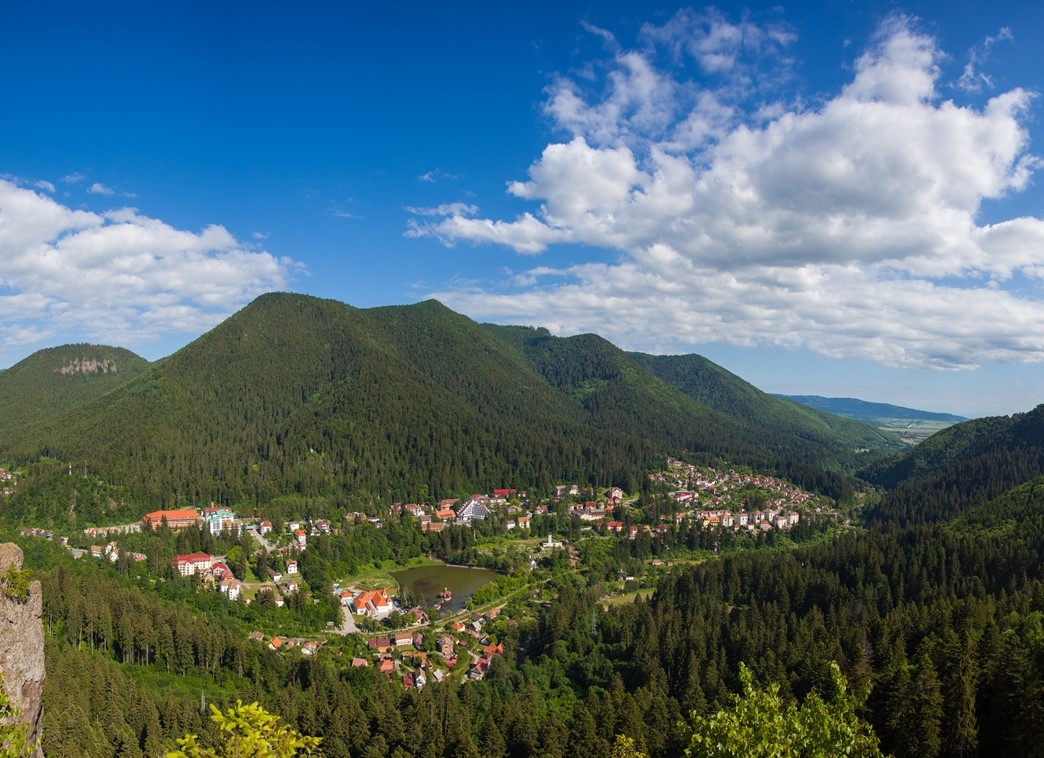 Both the Szekler flag and the town's white and green colored flag with the settlement's coat of arms in the middle were raised together with the Romanian and the EU flags on flagpoles placed in front of the new town hall at its inauguration in the Summer of 2017. Mayor of Tusnádfürdő, Tibor Albert, stated to szekelyhon.ro that now they are waiting to receive the court's decision in written form and will only make their decision about the next step after that; however, they will most probably appeal.
The Hungarian – and even the English – sign also must be removed
ADEC not only sued the town in 2018 because of the flags, but also because of the Hungarian "Városháza" and English "Town hall" signs placed on the new building.
Because Tusnádfürdő is one of the most popular tourist resorts in Transylvania, placing the English sign as well, besides the Romanian and the Hungarian signs, was a gesture from the town's leadership towards those foreign guests arriving to the town from abroad who don't speak Romanian or Hungarian. Now both the Hungarian and the English signs have to be removed.
ADEC already won this lawsuit earlier, but the court mistakenly requested the mayor to remove the sign of "Községháza" (meaning "Municipality hall"), which is actually written on the building, instead of the sign of "Városháza" (meaning "Town hall"). Because of this administrative mistake, the sign has been able to remain on the wall up until now. Meanwhile, the court has corrected its mistake and issued a properly worded and legally binding ruling, which the town just received recently. According to the mayor, they will now consult with legal experts about possible future moves.
Title image:  Raising of the Szekler and the town flags together with the Romanian and the EU flags during the inauguration of the new town hall in the Summer of 2017 in Tusnádfürdő.  (Photo: Noémi Gecse/szekelyhon.ro)