Crime
Customs dismantles cigarette smuggler's BMW (VIDEO)
Customs officers at the Moldova-Romania border station of Leușeni discovered 97,000 cigarette packs being smuggled into Romania on the afternoon of December 16. The various brands of cigarettes were concealed in several specially arranged places of a Romanian-plated BMW X6. Some parts of the car even had to be opened by a cutting wheel.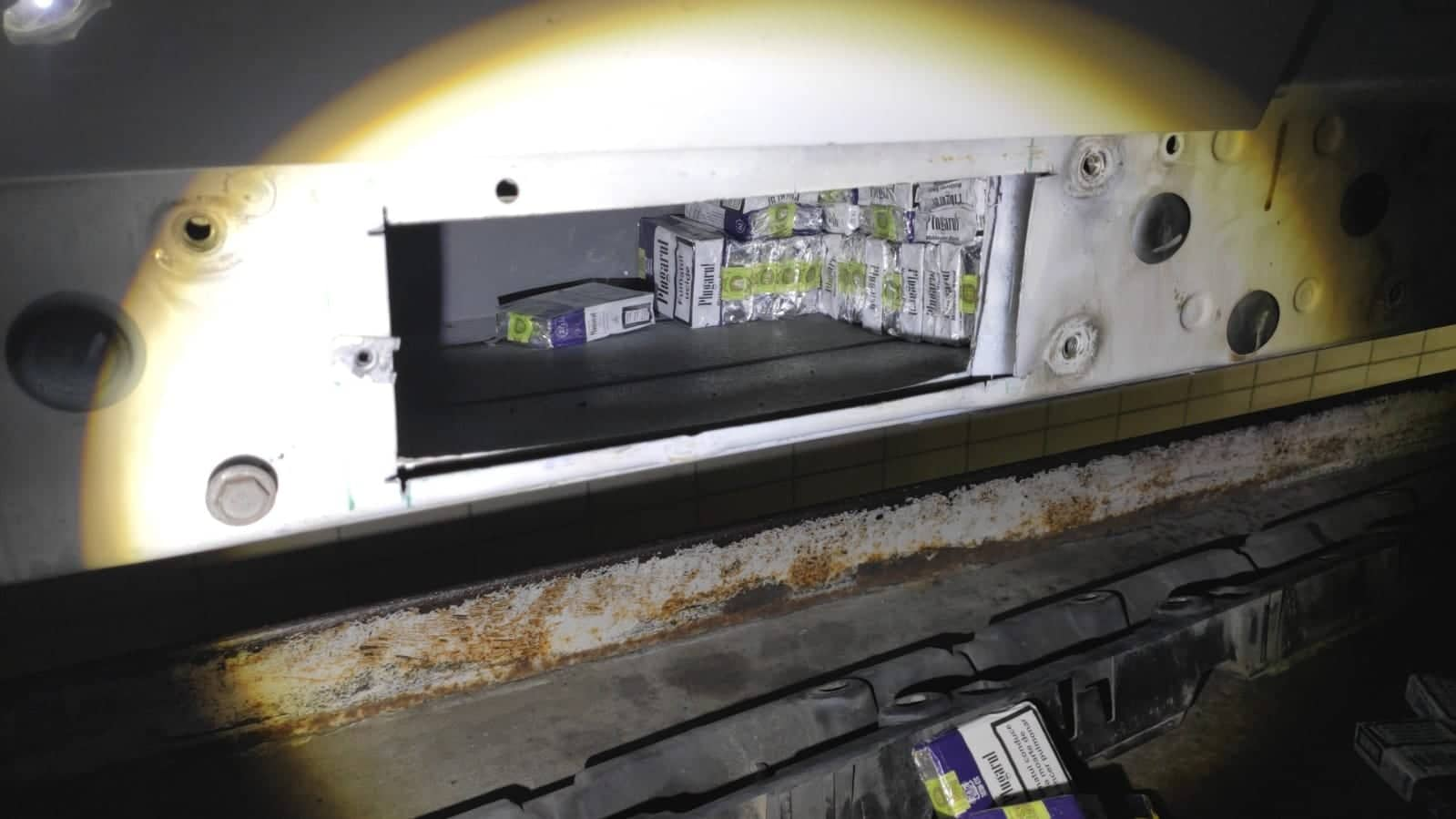 The driver was a 55-year-old Romanian woman from the town of Iași/Jászvásár who wanted to transport the cigarettes into Romania. Cigarette packs were found hidden throughout the car: in the car frame, the trunk and the roof panel too. The cigarettes, whose source could not be justified with official papers at all, were to be sold on the Romanian market.
The investigating officers of the Border Police had preliminary operational information about the potential smuggling attempt. So, when the white BMW arrived to the border, it was directed to a location for a detailed checking. During the search, a specially trained dog signaled the presence of tobacco products in several areas of the car, which is when officials decided to dismantle some parts of the vehicle using a cutting wheel.
Both cigarettes and the BMW were seized by the specialized subdivisions of the Customs Service in order to continue the investigation.
Contraband cigarettes are often produced in Transnistria, a breakaway state in the narrow strip of land between Moldova and Ukraine and only recognized by three – mostly also non-recognized – states, while the UN considers it a part of Moldova. Illegal producers often register their business in Moldova and Ukraine and then smuggle their counterfeit cigarettes into the European Union.
Title image:  97,000 smuggled cigarettes packs found in BMW X6 at the Moldova-Romania border station of Leușeni on December 16, 2019. (Photo: www.customs.gov.md)