Sport
231 cm tall Hungarian teenager aims for NBA
Transylvanian Hungarian, Róbert Bobróczky from Arad is only 18 years old, but already 231 cm tall and his goal is to become a professional NBA player. In order to reach his dream he moved to the US already three years ago and joined an international academy for high school and postgraduate athletes.
At age of only 8 Bobróczky was already three centimeters taller, than his 185 cm tall mother, and he could dunk at age of 12, when he was 218 cm. Today he is 18 years old, and 231 cm tall. During the past years the young player went through numerous medical examinations and tests resulting that he is healthy and doesn't have any endocrine disorder, but he only inherited this kind of gens from his parents. His father, Zsigmond Bobróczky for example – who used to be a basketball player as well and who was even member of the Romanian National Team – is also really tall, with his 217 cm.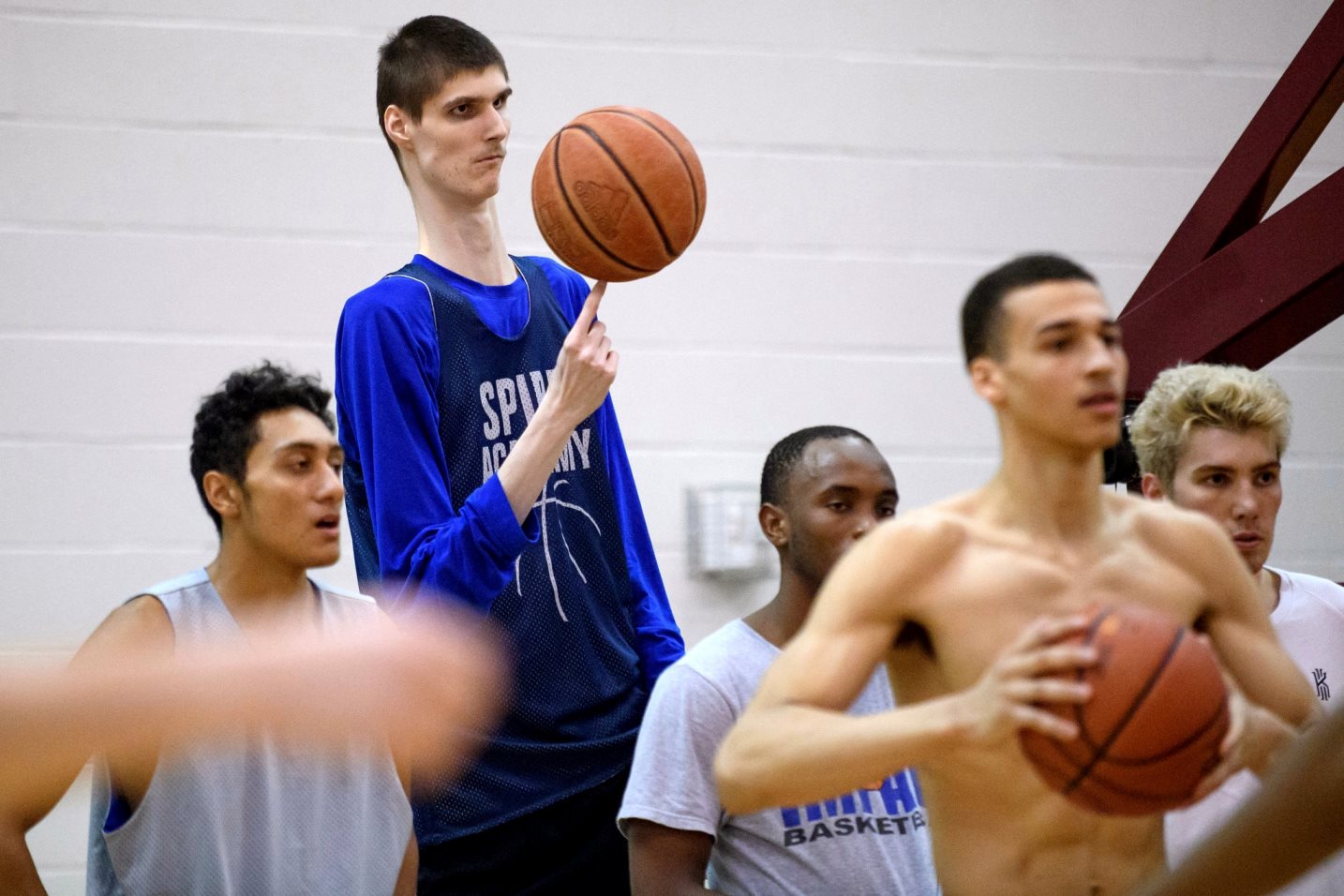 Róbert Bobróczky started to play basketball in his hometown Arad (Western Romania, close to the Hungarian border) but in 2014 -at age of only 13- he was invited to play in Italy in an amateur club. He accepted the invitation and spent one year there, even winning the championship with them, then in 2016 -after receiving another invitation- he relocated to the United States. The Spire Institute -which has an international academy for high school and postgraduate athletes- invited the young player, after seeing a video about him uploaded to the Internet.
""I saw he has potential. You don't get to work with a kid like that often."
– said director of the basketball program at Spire, Bob Bossman to The New York Times in 2018.
Following the first couple of months – when he was only training at the Institute – in January 2017 he was also introduced at his first official game, while in the following year (2018) he already played ten to twelve minutes at some of the games. Besides his training plan, a special diet was also set up for Bobróczky, requiring of 4500 calories consumption per day, which resulted that he has gained an extra 10 kg since his move to the US.
Besides Hungarian he also speaks Romanian, English, Italian and Serbian, and his dream is to play in the NBA, where currently the Serbian Boban Marjanović is the tallest player with his 222 cm. But if we also take into consideration the ex-players -who are not active anymore- the record holders are the Romanian Gheorghe Mureșan and the Sudanian Manute Bol, both of them with 231 cm, which means if Bobróczky will be able to fulfill his dream he will also get into the history book of the NBA for sure. For this we wish him good health and good luck as well of course.
Title image: Róbert Bobróczky with his team mates in the SPIRE Institute (Photo: Getty Images)