Szeklers
Yearly Mass by the giant Székely Jesus statue
Besides Rio de Janeiro, there are many monumental Christ statues around the world, but did you know that one of the newest is in Székelyföld? The 22-meter Heart of Jesus lookout tower was consecrated in 2013 on the top of the 958-meter Gordon Peak in Hargita/Harghita County. And because of its location, besides spiritual revitalization it also provides an amazing view for its visitors. Local parishioners gather here each year on the Feast of the Sacred Heart of Jesus (19 days after Pentecost Sunday) for their yearly open-air mass. The sixth such occasion took place last Saturday.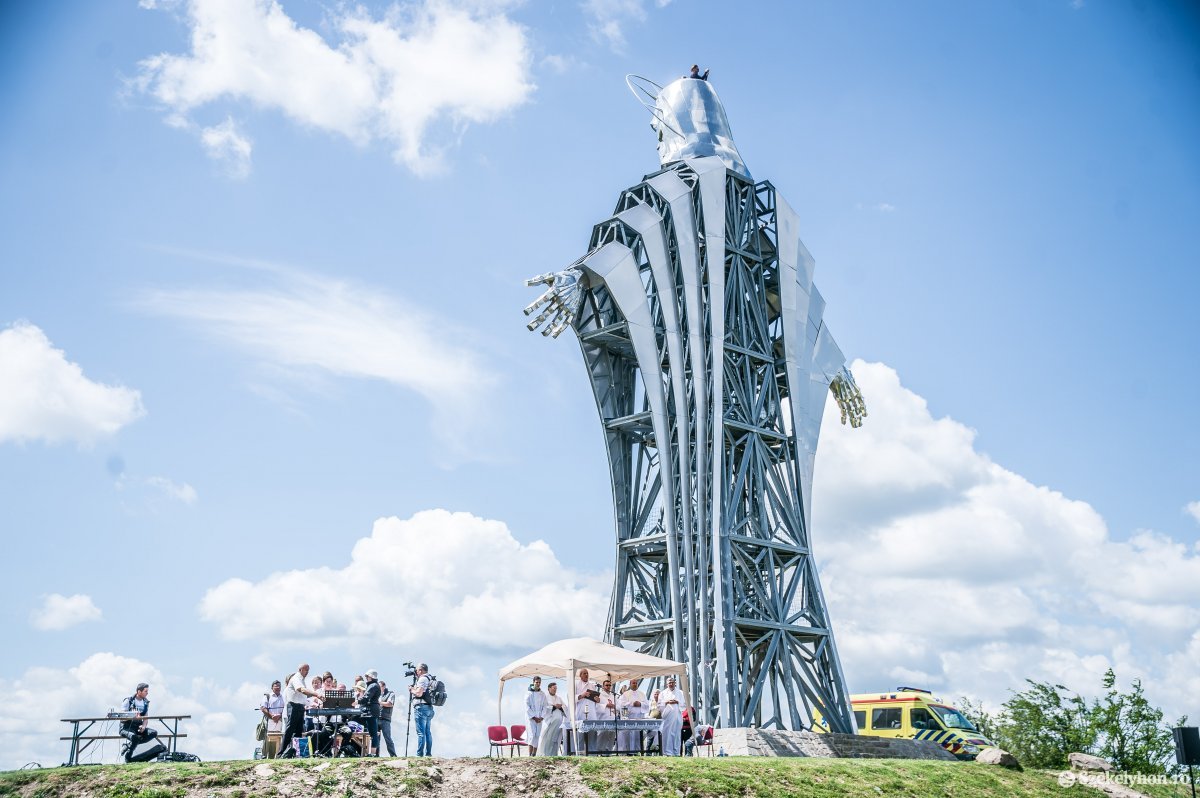 The priests of the nearby settlements and the vicar of Székelyszentlélek/Bisericani, Sándor Benedek, celebrated the mass for the pilgrims arriving on foot, on horseback, and by car. At this altitude you can see really far, but on the other hand the wind is stronger than usual. The invited speaker of the pilgrimage mass, Norbert Bajkó, curate of Saint Nicholas Congregation from Székelyudvarhely/Odorheiu Secuiesc, was also inspired by the location and said the following:
"In the Old Testament, people always met with God on a mountain. Today we also climbed up to the Gordon Peak, in order to break out of our everyday lives.
We climbed up to the mountain, to feel ourselves closer to God.
…If we open our hearts and souls toward God, we can feel his infinite mercy and love, and by this we will be able to say the same words as the apostles Peter, Jacob, and John said on Mount Tabor: Lord, it is good for us to be here."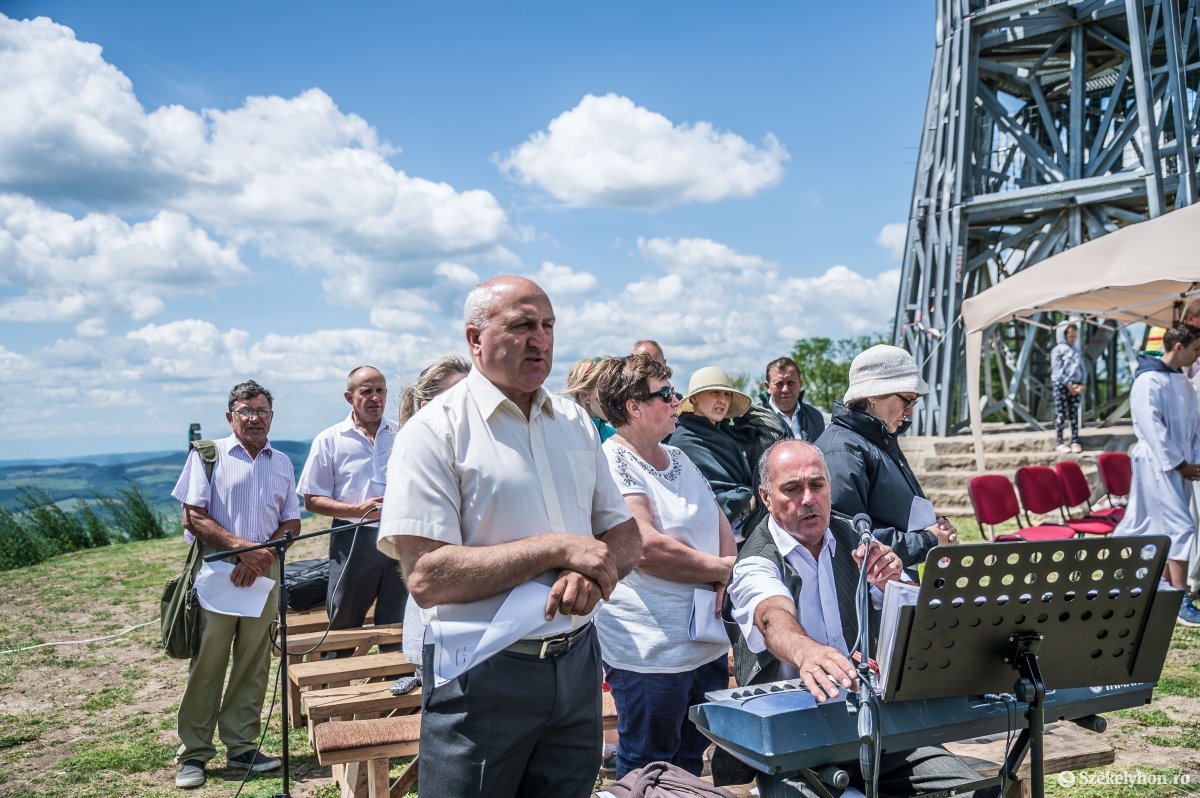 At the place where "the heart finds peace" the speaker highlighted that even if he had ambiguity in our faith many times (because we are humans, fallible and weak) we should never forget that Jesus has never left us for a second, and never will. So even if we turned our back on him or had ambiguity in our faith we can always return to him. Jesus will wait for us always with open arms; he will always accept us and will wipe away every tear from our eyes."
On the feast day of the Sacred Heart, Norbert Bajkó first talked about the role that the heart itself plays in our lives, then he described it as a symbol of love, the symbol of the greatest creature of God: "In order to understand the heart of Jesus, silence is necessary, in which, through our prayers, our heart can meet with His heart… Jesus sacrificed himself for us in order to demonstrate his love towards us. What do I sacrifice from my life for Jesus?" he asked the parishioners.
Title image: 22 meter high Heart of Jesus lookout tower in Hargita County.  (Photo: Székelyföld a magasból Facebook.)