Education
World Class University through trust and openness
Professor Daniel David, former vice rector, has been elected as rector of Babeș-Bolyai University in Kolozsvár, Cluj-Napoca for the next four years after receiving 71 percent of the votes in the most recent election. In a refreshing change, his campaign program, "Pro BBU+/ World Class University through trust and openness" was also published in Hungarian and German and can be accessed via this link.
This is a very positive development in the life of the largest university of Romania, commonly known by its abbreviation, UBB. The university has more than 40,000 students and offers courses in Romanian, Hungarian, German, English and French. UBB was named after two prominent scientists from Transylvania, the Romanian bacteriologist Victor Babeș and the Hungarian mathematician János Bolyai. It is one of five members of the Universitaria Consortium – a group of elite Romanian universities.
The win by David is a positive due to the fact that the former rector, nationalist historian Ioan-Aurel Pop, who served in the role for two terms, was notorious for his anti-Hungarian statements.
Professor Daniel David was born on November 23, 1972, in Satu Mare, Romania. He served as head of the Department of Clinical Psychology and Psychotherapy of Babeş-Bolyai University between 2007 and 2012. David also works in the U.S. as an adjunct professor at the Icahn School of Medicine at Mount Sinai and head of the Research Program at the Albert Ellis Institute, both in New York.
David established the first school of cognitive behavioral therapy (CBT) in Romania, which was recognized by such leading names in the field as Albert Ellis and Aaron T. Beck.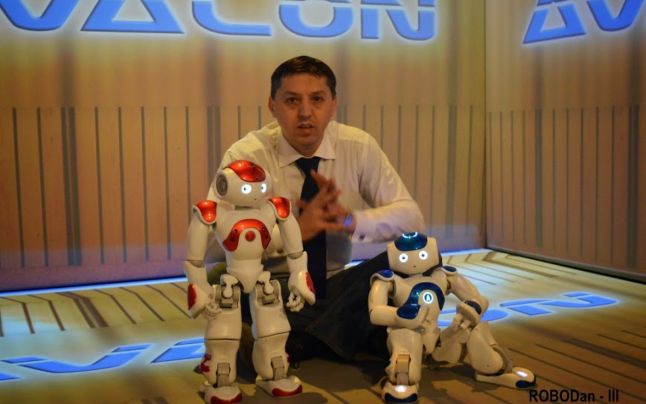 He has also been behind the much-needed reform of Romanian clinical psychology and psychotherapy in order to bring these fields in line with modern principles. During the communist regime in Romania, clinical psychology and psychotherapy were essentially shut down, and professionals were not allowed to practice, leaving them years behind.
In recognition of his work, David received the National Order of Knights for Merit in 2008 in Romania and, along with other prominent researchers, received an innovation award as part of the "Foreign Policy Romania" Gala in 2014.
Featured photo: Daniel David. Source: Nicu Cherciu