Health
White Cane Awareness Day in Szeklerland
"Visually impaired children with a white cane?!"- was the awareness-raising title of the day-long event held in Székelyudvarhely/Odorheiu Secuiesc on Tuesday, where the Hungarian Blind People in Romania Association (RMNE) donated white canes for the visually impaired and blind children of the area. The main goal of the event was the sensitization of the sighted.
White Cane Awareness Day originated in the US and has been celebrated on October 15 of each year since 1964. But this is the first time ever that such a large-scale event was held in Szeklerland as well.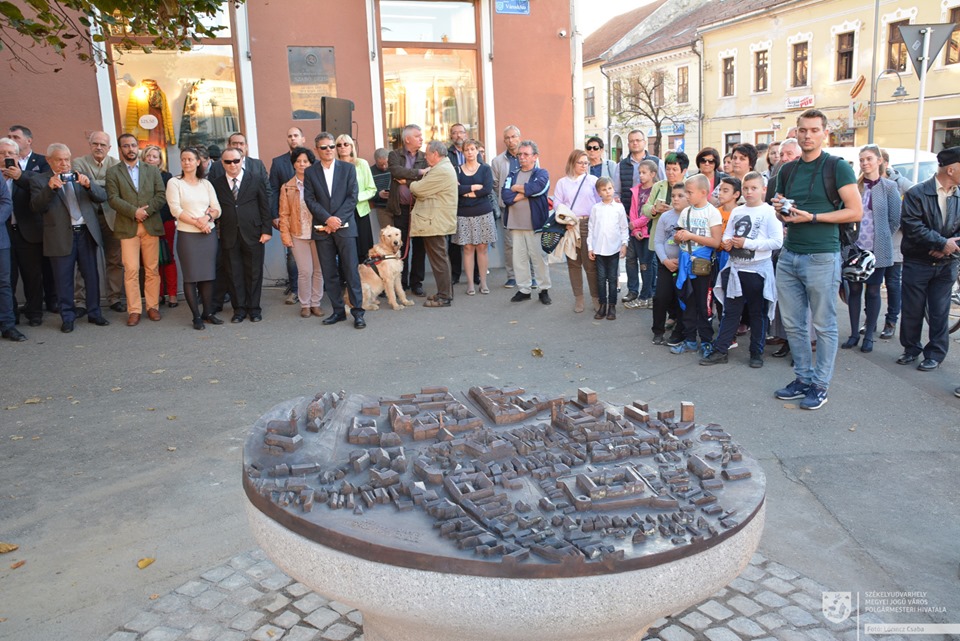 Since its foundation, RMNE has had the goal of founding a special Hungarian-speaking institution for Transylvanian-Hungarian children who are partially sighted and blind. This was also one of the topics of a round-table discussion at which education experts, local political leaders, and non-governmental organizations from Transylvania and Hungary participated. According to RMNE leader Ernő Hajdó, there is a huge need for a Hungarian-language educational institution for the local Hungarian blind children. But even before that, the first step should be to involve the visually impaired in the everyday social life of the community.
"You are receiving these canes because we would like you to use them."
–emphasized Ernő Hajdó to the children gathered at Márton Áron Square.
"You can see these days in the streets of Székelyudvarhely only very occasionally blind people walking or traveling with white canes on their own. The white cane in this case is not only an essential tool enabling the blind to travel alone safely and independently, but it also shows to the sighted that a blind person is walking by." –explained RMNE member Zsuzsa Máthé.
With the support of the Budapest-based Hungarian Federation of the Blind and Partially Sighted, local children received high-quality white canes, suitable for everyday use, and then left the square for a walk around the town.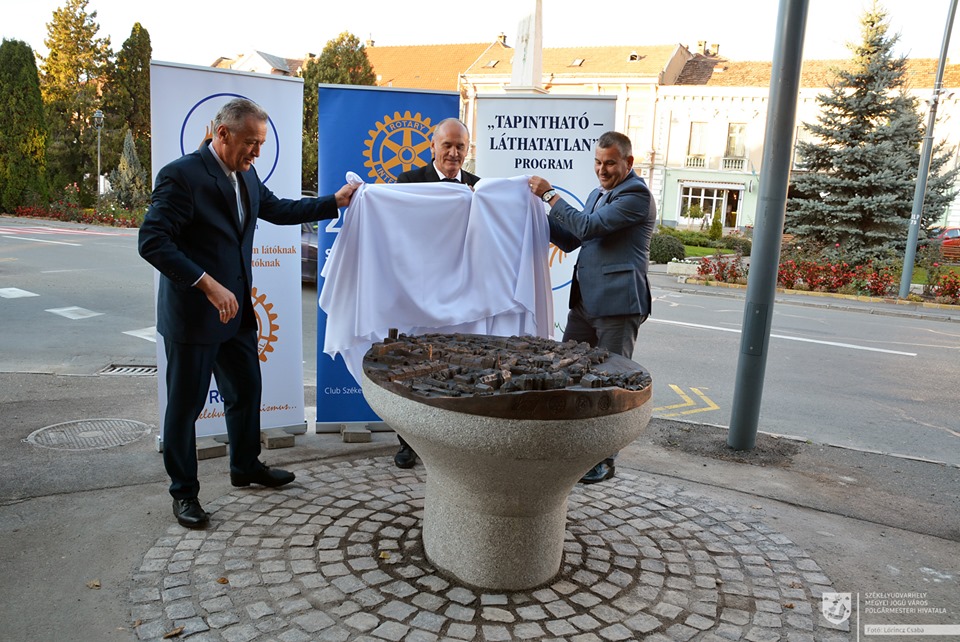 In the afternoon, organizers awaited both blind and sighted people with different board games and for the inauguration of a bronze relief called the "Touchable Invisible" at the corner of Kossuth Lajos Street. The miniaturized replica of Székelyudvarhely's town center – donated by the Székelyudvarhely Rotary Club – is both a beautiful artistic creation and also helps blind people in their orientation.
The day-long event closed with the opening of the Budapest-based Ver-deco Art Circle's traveling exhibition and with a performance by partially sighted children.
Title image: Blind and partially sighted children received high-quality white canes for everyday use. (Photo: Bálint Előd Erdély/szekelyhon.ro)