Politics
While it has no government, Romania will elect its new president
In the beginning of October, Romania's Social-Democrat (PSD) government led by prime-minister Viorica Dăncilă lost a vote of no confidence in parliament, throwing the already unstable Romanian political life into an outright crisis.
A week later, Romanian president Klaus Iohannis appointed Ludovic Orban, leader of the National Liberal Party (PNL), to form a new government. Since then, the PNL has held consultations with the other Romanian parties, some of them – like the Save Romania Union (USR) or the old "friend" of PSD, the Alliance of Liberals and Democrats (ALDE) – agreed to support the liberals and to vote on a new government led by them. But on the other hand, other parties won't support the liberals. As Viorica Dăncilă underlined several times, the PSD will not vote on a cabinet led by Ludovic Orban; in fact, the politicians of the party will not even attend the vote.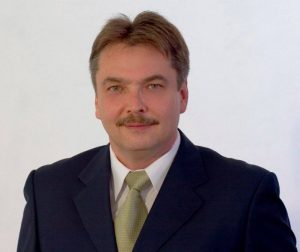 Orban wanted to schedule a vote on the new cabinet for Wednesday, but the Social-Democrats (still the majority in the joint chambers) voted against it. So only the hearings of the ministers picked for the Orban Government were held this week. In the end, the vote on the cabinet was scheduled for Monday, November 4.
But Attila László, senator of the Democratic Alliance of Hungarians in Romania (RMDSZ) said on Romania TV yesterday that the Orban Government won't pass the vote, as there will be no quorum. He added that the confirmation vote will have to be postponed until after the presidential elections. The presidential elections are to be held on November 10, with a second round on November 24 if none of the candidates get an absolute majority in the first round.
The RMDSZ also supports the Orban Government. The president of the Hungarian Party, Hunor Kelemen, signed the agreement on Monday with Ludovic Orban. But RMDSZ set a series of conditions to support the PNL Government, including a draft budget for 2020 by December 15, 6% of the GDP for education, and no changes to the justice and electoral system via emergency ordinance.
Title image: The vote on the cabinet is scheduled to take place November 4. Photo: MTI/EPA