Culture
Where the priest goes only once a year – Epiphany house blessing in Gyepes
In the small Hungarian village of Gyepes/Ghipeș in Hargita/Harghita County, most of the inhabitants are Unitarian. But once a year, a Catholic priest visits the village, traditionally on the day of Epiphany (6th of January), when he brings blessing to the homes of Catholics living here.
Epiphany is a Christian feast day, when the Roman Catholic Church commemorates principally (but not solely) the visit of the Three Kings to the Christ Child. The only Catholic village in the area, Homoródremete/Călugăreni, and the few Catholic families of Gyepes belong to the Small Saint Teréz parish of Székelyudvarhely/Odorheiu Secuiesc. Epiphany here, just like in other Catholic Szekler-Hungarian settlements, is the day of the yearly house blessing.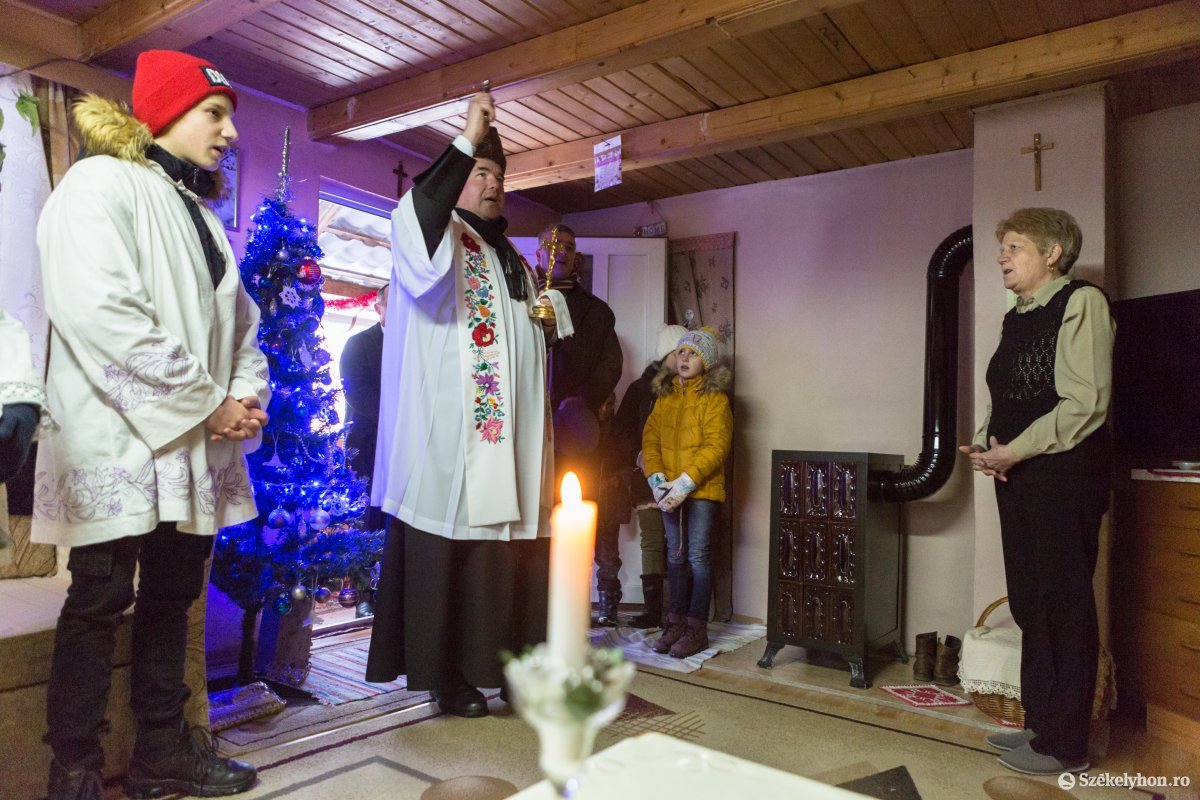 In years when weather conditions allow, the priest and his helpers – including little children with small bells – go from house to house on a horse-drawn sleigh. This year, two houses in Gyepes were visited by Father Huba Tamás, Cantor István Székely, helper Ferenc Oláh Jr., and the donation-carrier (called the "saint donkey" by locals) Gyula Molnár.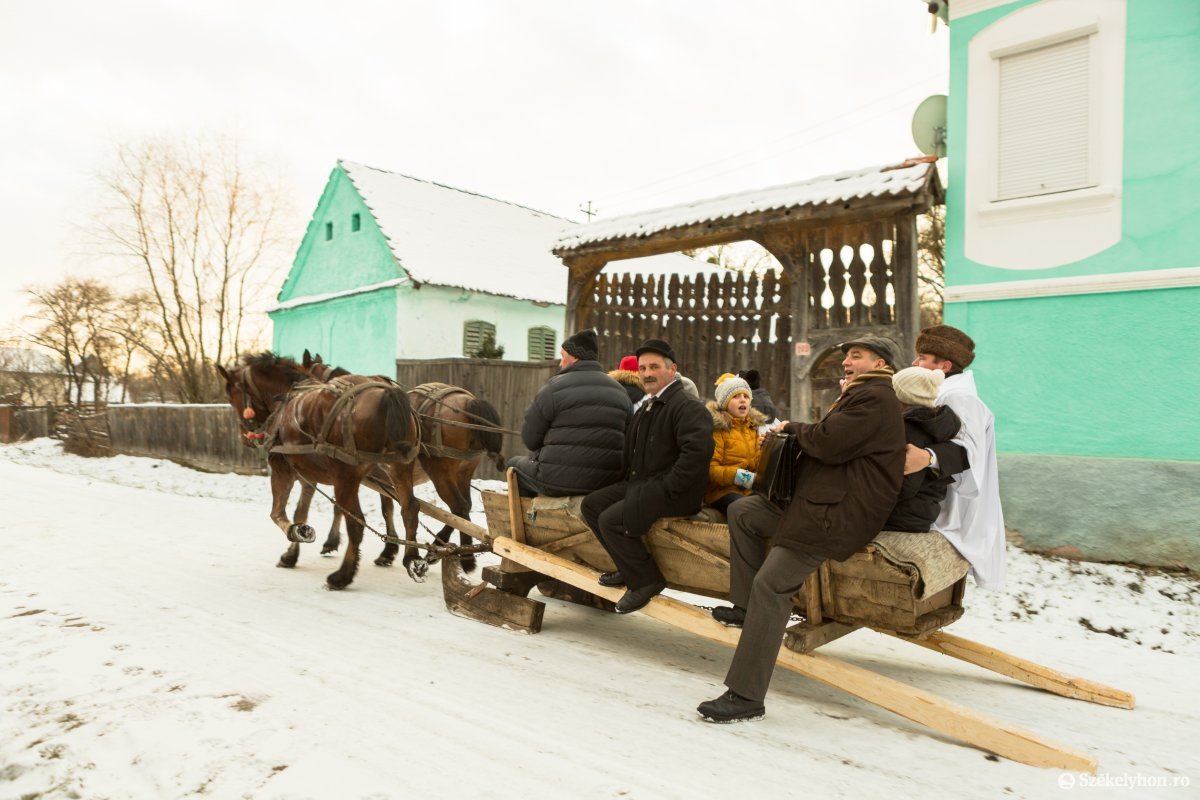 Each and every child from Homoródremete actively participated in the house blessing and, for example, sang the traditional songs on the street of the neighboring village. Inside each home, after a joint prayer and sprinkling of the Holy Water, the hosts and the visitors had a little conversation, wishing each other health and peace and expressing the hope that they will meet again next year as well.
Finally, the number of the New Year and "C + M + B" was carved into the lintels, above the front door of the house. The abbreviation "C + M + B" stands for the Latin "Christus Mansionem Benedicat," which means "May Christ bless this house!" These three letters are also the starting letters of the Three Kings, or magi, who visit Baby Jesus on Epiphany: Caspar + Melchior + Balthasar.
Title image:  Bálint Előd Erdély/szekelyhon.ro