Úz Valley Cemetery
Úz Valley borders marked with bilingual signs
The border dispute between Hargita/Harghita and Bacău counties, as well as between the settlements of Csíkszentmárton (Sânmartin) and Dărmănești, has reached another important milestone: As the legally binding ruling abolished Dărmănești city's falsely claimed ownership of the Úz Valley military graveyard, the rightful owner, Csíkszentmárton/Sânmartin, along with the Harghita County Council, decided to mark the settlement's border with bilingual signs (via Székelyhon).
The Marosvásárhely/Târgu Mureș Court of Appeals handed down a legally binding decision in October that put an end to the ownership dispute of the Úz Valley/Valea Uzului/Úzvölgye military graveyard and the nearby barracks built by the Hungarian State during WWII. The ruling favors Csíkszentmárton/Sânmartin, as the authorities backed their claim via land registries dating back more than 100 years indicating that the area belongs to the settlement located in Harghita County.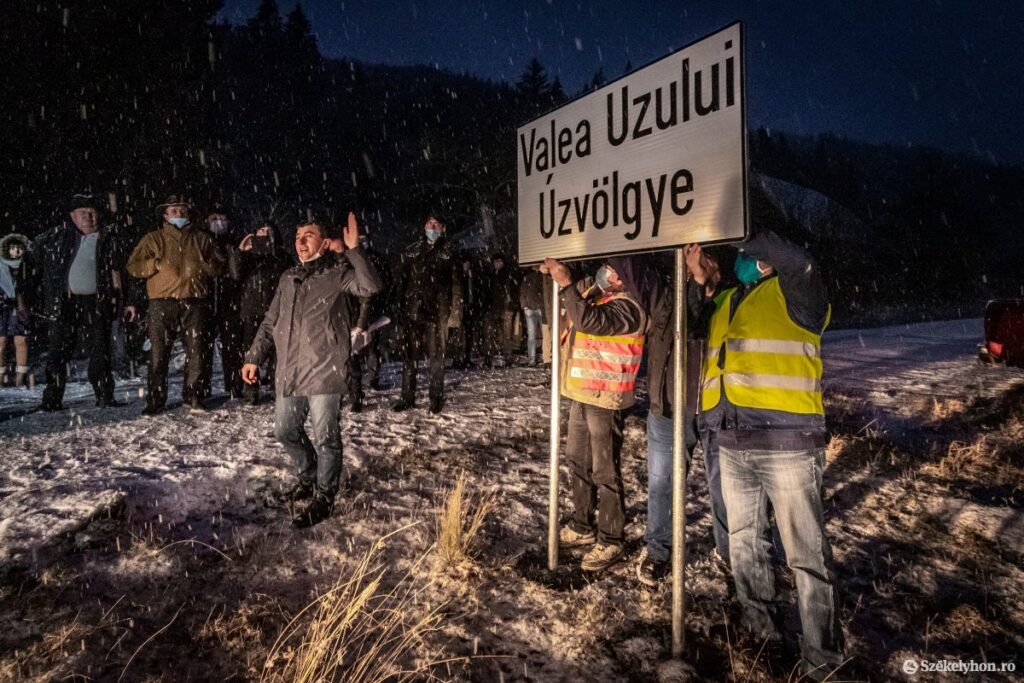 As soon as the ownership dispute ended and the borders were cleared by the court, the rightful owners – Csíkszentmárton/Sânmartin and the Harghita County Council – decided to mark them with bilingual signs. Further legal roadblocks were removed by registering the public road passing through Úz Valley with the land registry: Since October 27, 2020, the Harghita County Council is also the rightful owner of that piece of land.
The four signs were installed on Monday: Two of them have been placed in front of the barracks and the other two were put three kilometers closer to Dărmănești. The signs were necessary because, during the border dispute, Dărmănești officials often claimed that the Úzvölgye/Úz Valley settlement belonging to Csíkszentmárton/Sânmartin is not located at the military graveyard but somewhere else, said Csaba Borboly, president of the Harghita County Council.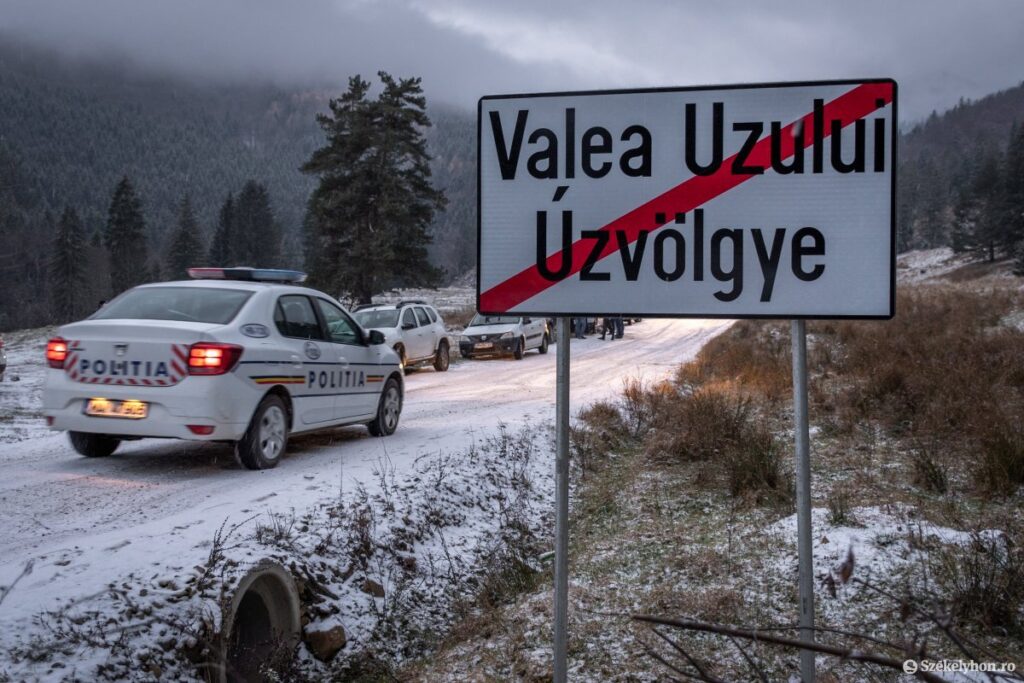 Since the Harghita and Bacău border dispute is still ongoing in court, the placement of a county border sign wasn't possible. However, Borboly is confident that the signs will make it clear to anyone traveling through the Úz Valley, especially from the Bacău direction, that there is a settlement belonging to Harghita County right after passing the Bacău County exit sign.
Title image: Harghita County Council President Csaba Borboly at the Úz Valley border. Image credit: Attila Pinti/Székelyhon