Adventure
Underwater Christmas tree in Székelyföld
An underwater Christmas tree was set up by Székely scuba divers in Kovászna/Covasna county, in the artificial lake of Dálnok/Dalnic. Earlier this week in  -6 degrees Celsius, and heavy winds, Jenő Szabó and three other divers broke the 10 cm (4 inches) thick ice covering the lake and dived into the water of only 1 degree taking a Christmas tree into the deep. The tree was later decorated underwater with stones and orbs wrapped in paper.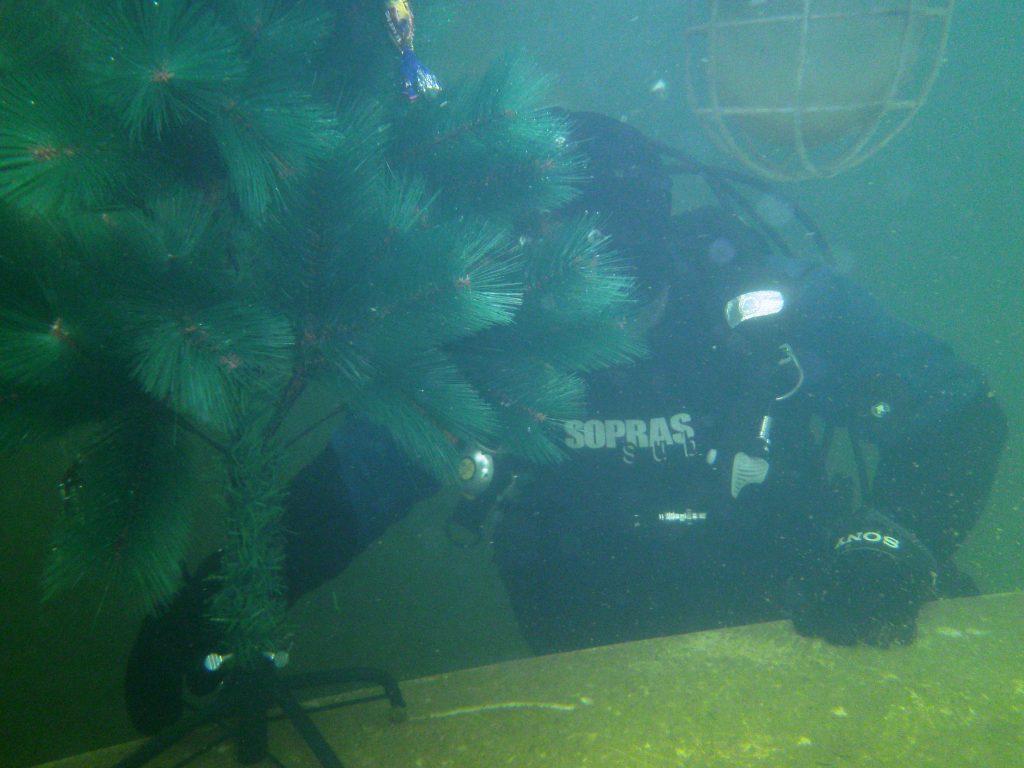 The "scuba diver Christmas" is a worldwide tradition among divers, and it is also the fifth occasion in Dálnok that they set up a Christmas tree in the local lake. With this attention-grabbing action, the divers would like to popularize their water therapy activities for handicapped people. Since clinical tests prove that listening to music underwater improves the children's communication skills and their quality of life, the divers organize free water therapy for handicapped children in the summertime. This year 150 autistic, Down-syndrome, handicapped or learning disordered children participated at these therapies.
The thousand square meters and nine meters deep, artificial divers lake has colonized underwater plants and fishes, and currently hundreds of golden crucian and tearing carps can be viewed under the surface. The lake is unique in Europe and is the brainchild of internationally acknowledged diver Jenő Szabó who also participated in one expedition of Jacques Cousteau and who was also the subject of a Discovery Channel documentary a few years ago. The lake is open for visitors (both divers and non-divers) between May and September, so if you visit Székelyföld/Szeklerland during summertime it is definitely worth checking out. If you are there you can even drink a beer (!) under the water in the unique underwater pub, opened this summer by Szabó's son, Kolos.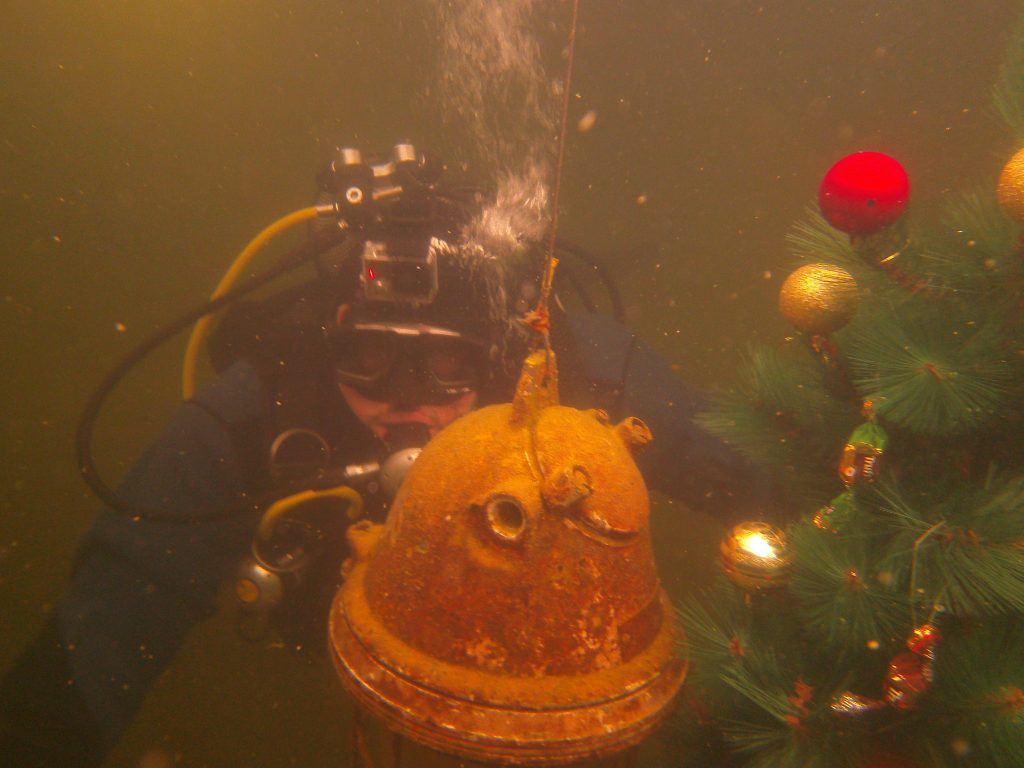 Jenő Szabó, led many expeditions, wrote textbooks, and even thought deaf-mute people to communicate underwater, is also a localist. When asked earlier why he chose to remain in Transylvania instead of working abroad for substantially more money, he said: "From financial point of view I had many opportunities to work abroad for more money. Once for example I had the temptation to stay abroad for a longer time and I lived on a Greek island. I also lived (maximum one year) in other countries, but nowhere was as good as it is here, at home. This is a slant of life, I would say. If we just think about what we are doing in the 24 hours of a day, we find out that we spend most of our time with work. If we like what we do for a living, we will have a happy life. I always tried to find joy in my work, because this is the only way to reach real achievements. If we don't like what we are doing, we will only do what we absolutely must and this way we won't find nor real success nor satisfaction."
Title image: Jenő Szabó (left) and one of his diving partners before the dive. (Photo by Kolos Szabó)