Culture
Tusványos co-founder: the festival grew freely into what it is
It celebrated three decades of existence and broke new attendance records: the most successful Tusványos summer camp of all times ended on Saturday night (although there were programs for Sunday morning as well). Eighty-two thousand visitors walked down the main street of Tusnádfürdő to the 30th Bálványos Summer University and Student Camp. We have reached out to the co-founder of the summer university, known as "Tusványos", Tibor T. Toró, to ask him about the past three decades and future plans.
"It cannot be described how good it feels that we started something thirteen years ago that we didn't imagine would last this long. We established the summer camp based on values and principles we believed in thirteen years ago," says Tibor T. Toró. "As it grew, we started to become proud of it, and I think one of our biggest achievements is that we let it flow and didn't divert it from the course it started to set for itself. First it was a narrow summer university, then a student summer camp, and after a decade it became a festival perched on the summer university and student camp. After that, the only task the organizers had to focus on was to make sure the festival didn't 'disturb' the students of the summer university and to ensure concerts and other recreational activities."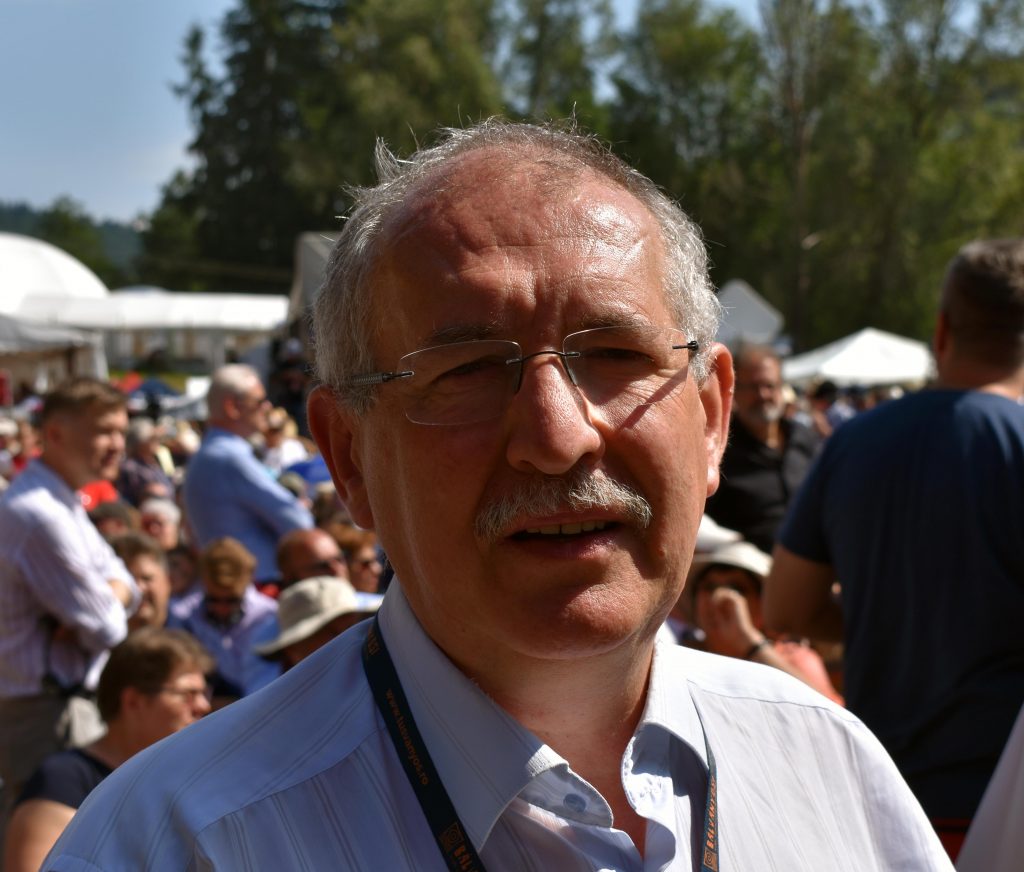 "I think we have – more or less – successfully passed the tests during the past thirteen years, and it became Tusványos 30, an event with unique structure and genre, which we are very proud of. It has its own political segment as well. Every politician who is active in the Carpathian-basin can show themselves – we feel the pressure from all corners, and everyone wants to be present here in some way – but it isn't politics specific: universities, NGOs, civil organizations, and cultural institutions all want to show themselves off at the Tusványos summer camp."
"This is good, and I will do everything within my power to keep it that way, and we will do our best to meet the expectations of the twenty-first century. This isn't going to be easy, because Tusnádfürdő/Tusnad Bai isn't renowned for its infrastructure. This will be a real challenge for the organizers, but we are working on embracing the digital trend, and, on the other hand, there is a demand for bringing back the feeling of the open university. Hence we started discussions about organizing a so-called "unplugged" day: there will be no phones, no electricity, and no loud music; just a few classical guitars and maybe a campfire, because this was the charm of the event thirteen years ago. Unfortunately, the old glamour is gone, along with this genre – playing the guitar and singing next to the campfire – so we will try to sneak it back in next year," Toró said.
Title image: Tusványos 30. banner. Image source: Tusványos' Facebook page