Business & Technology
Transylvanian tech startup thinks big with innovative app Berkanan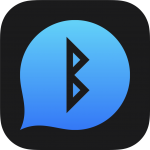 A new messaging app is aiming to create a hyperlocal network where users can communicate with each other without any cellular or Wi-Fi connection. Berkanan, an iOS app developed by Marosvásárhely (Târgu Mureș)-based Zsombor Szabó, seeks to become the communication platform of open-minded users looking to get in touch with people nearby.
"I want to solve the problem of social discovery, initially at festivals and conferences — where people are already in the mindset of getting to know strangers nearby. Berkanan helps you discover and connect with interesting people standing nearby," says Zsombor, founder of IZE S.R.L.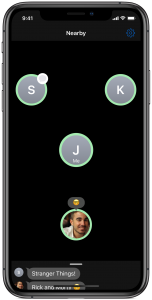 He's very excited by the latest development because he strongly believes he has tapped into a market segment of messaging that has remained fairly untouched. Bluetooth's reach is limited to a theoretical 100 meters. "It's 70 meters," he gently corrects me. "I measured it." So what can you do with this limited reach? Well, you can start a conversation with people within range of your phone about anything. Just shoot a message out into the dark and receive a reply from people around you. All replies will appear in the main chat window, but you can also have private one-on-one, encrypted chats. Berkanan's P2P feature, however, extends the app's reach to even kilometers if users with the app installed are between the Bluetooth's range.
Focusing on Privacy
As Cambridge Analytica's abuse of user data and other tech giants' related matters raise serious questions about how companies or developers can misuse user data, Zsombor's focus is on privacy. Berkanan requires no registration: users just download the app and start messaging without a Wi-Fi, or cellular connection. This app was designed to work offline by using just the Bluetooth chip built into the iPhone. "I'm overwhelmed by the user feedback! Berkanan was launched in late September 2018 on Product Hunt, where it became the product of the day, thanks to user votes. Currently, Berkanan has passed 13.6K downloads and has a 4.6 average (out of a possible 5) from 76 ratings in the App Store worldwide," Zsombor said.
His excitement about a location-based service is not new. "In the early days of my career I was fascinated by location-based services. Based on my Master's thesis, I built an app that showed you in real-time the location of your Facebook friends on a map. It was a fun project, but I discontinued it because I couldn't sustain it financially and Apple had a free alternative, Find My Friends," Zsombor tells me.
The early days of his company were defined by IZE's successful app, Maps+. Developed for both iPhone and iPad and launched in 2011, the app has achieved a huge install base, which — as Apple and Google continued to improve their maps services — has now shrunk to 100,000 active users. That's a significant number considering the abundance of mapping apps available in the App Store.
Looking Ahead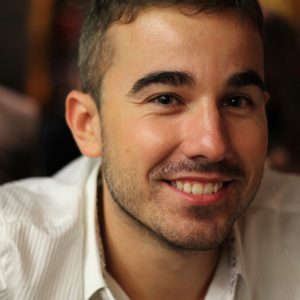 Zsombor puts a lot of energy and hard work into every project and app idea he has because his main motivation when thinking about a solution is to solve a problem. "Being passionate about the problem is really important for success," he says with a humble smile on his face.
The past ten years were hard, with lots of ups and downs and some failed projects. "My advice to people thinking of starting a business is pretty simple. Don't. It's not for most people. If you feel that you absolutely need to, and can't imagine your life without starting one, then do it," he says, with a bit of a sour tone, answering my question as to whether everyone with an idea should run a startup.
With Berkanan, it's completely different. Zsombor was approached by a handful of investors, as the results of thinking big shows in this neat and easy-to-use messaging app. "I want to reach 1 million users by the end of 2019. In five years I see Berkanan as the go-to app for finding and connecting with interesting people standing nearby," he says. After WWDC 2018 the next stop is TechCrunch's Disrupt, an important conference in Berlin, a place with huge potential: new users and investors.