Arts, Food & Free Time
Transylvanian-born chef to represent Hungary at Bocuse d'Or European Final
Chef István Veres of Michelin-starred restaurant Babel, with his commis (assistant chef) Bence Molnár, won this year's Hungarian final of the Bocuse d'Or, one of the world's most prestigious cooking competitions. They will now represent Hungary in the European final in May in Tallinn, Estonia.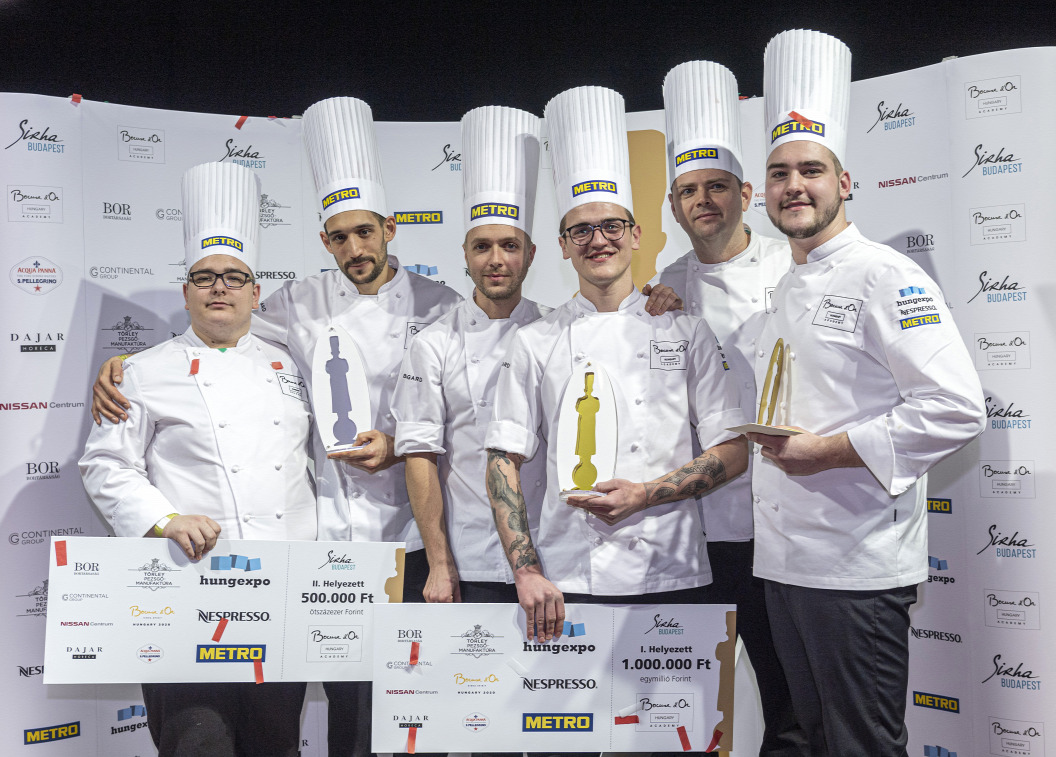 Szekler-Hungarian István Veres, who was born in Kézdivásárhely/Târgu Secuiesc and won his first Michelin star less than a year ago, competed against the following five chefs in this year's Bocuse d'Or final for Hungary: Eszter Palágyi (Matild Palace), Zsolt Haraszti (Societé), Gábor Csik (Caviar&Bull), Tibor Huszár (Fenyves Hotel and Conference Center) and Roland Kelemen (Hunguest Hotel Aqua-Sol). Roland Kelemen, with his commis Nándor Fenyő, came in second, and Zsolt Haraszti, with his commis Patrik Kocsis, finished in third place.
Contestants had to prepare two dishes within 5 hours and 35 minutes
The required ingredients for the hot appetizer, a fish dish, were six whole trouts, Törley Chardonnay Brut, and a surprise vegetable – cabbage. For the main course, seven quails, including liver and heart, two duck livers and a bottle of red wine had to be used.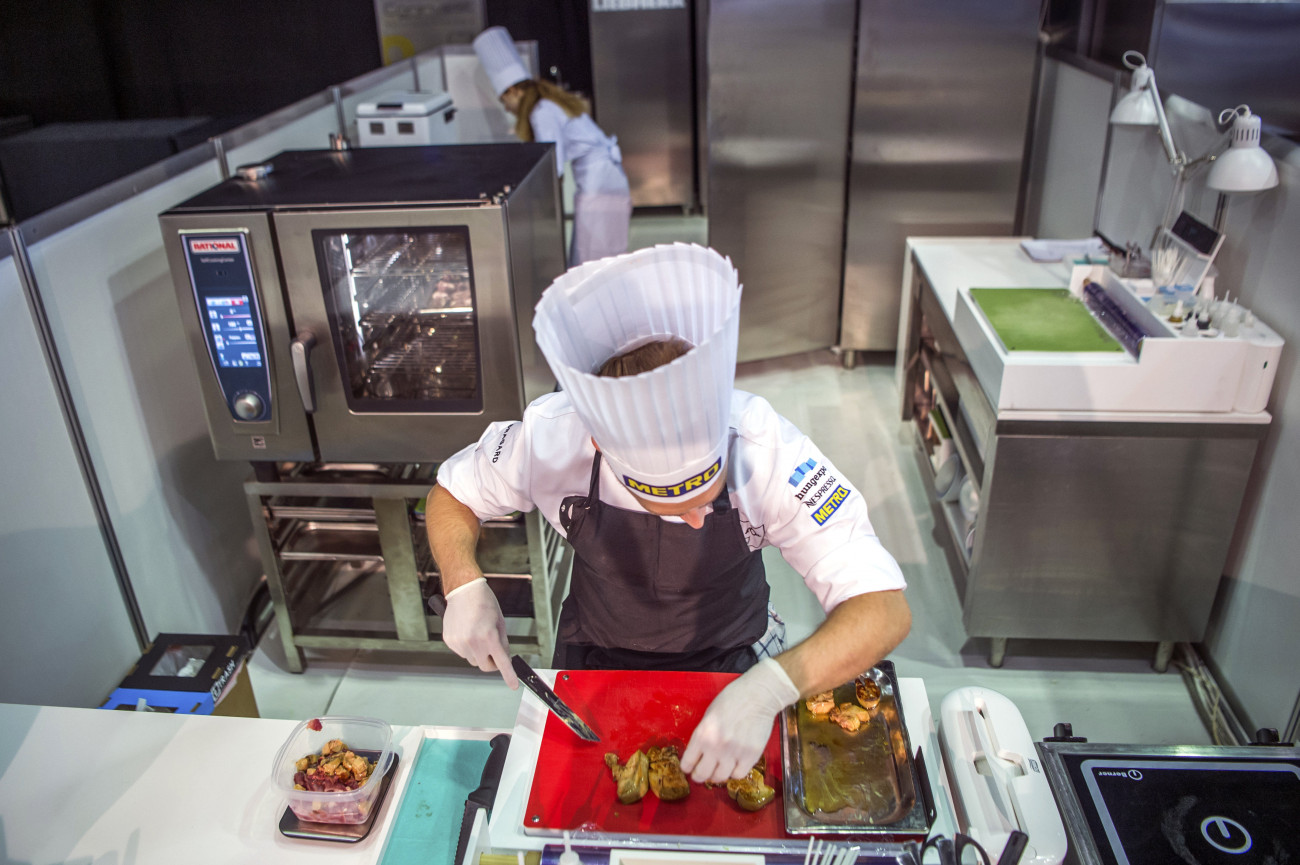 "This is a competition where there are no opponents in my opinion; instead you are continuously struggling with yourself, and you have to beat your own self. My goal, like always, was to beat myself now, too, and to become the best because I'm a perfectionist," István Veres told the Hungarian news agency MTI. He added that despite winning the competition, he is still not fully satisfied with his performance and will have to do everything even a little bit better at the European Final.
"I don't believe in perfection. I believe in improvement," he said.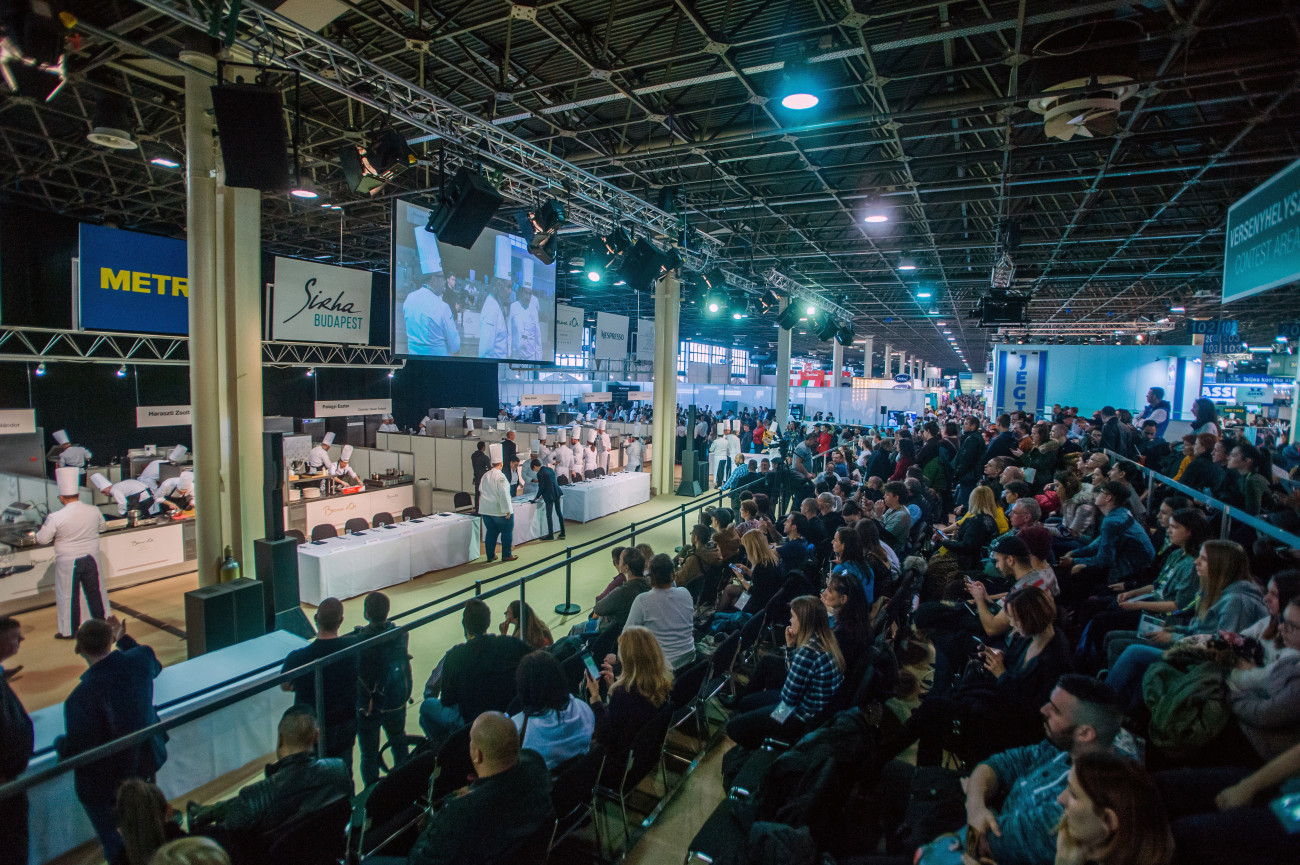 The Hungarian final was organized by the Hungarian Bocuse d'Or Academy, once again during SIRHA Budapest, a premium 3-day-long international HoReCa (Hotel Restaurant Catering) and retail show at the Hungexpo Budapest Congress and Exhibition Center, which was held on February 5.
Want to know more about the star chef? Read our exclusive interview.
Title image: István Veres (on the left) and his commis Bence Molnár (on the right) after winning the Hungarian final of Bocuse d'Or on February 5, 2020. (Photo: (www.bocusedorhungary.hu )