Business & Technology
Thermometer gate testing in Szeklerland
A thermometer gate was set up last week in Szeklerland, at the entrance of a shop in Marosvásárhely/Târgu Mureș. The customers were not averse to it, and several of them tried it out.
Last Thursday, a local company that sells and installs access control systems tested a so-called "thermometer gate" at the entrance of a shop in Marosvásárhely. Company representative, Tibor Sajgó, told szekelyhon.ro that they've been consulting with their clients since the beginning of the pandemic about the challenges they face with and what kind of help they may need. It turned out that the larger companies are worried that employees could be spreading the virus among colleagues without even realizing they have it.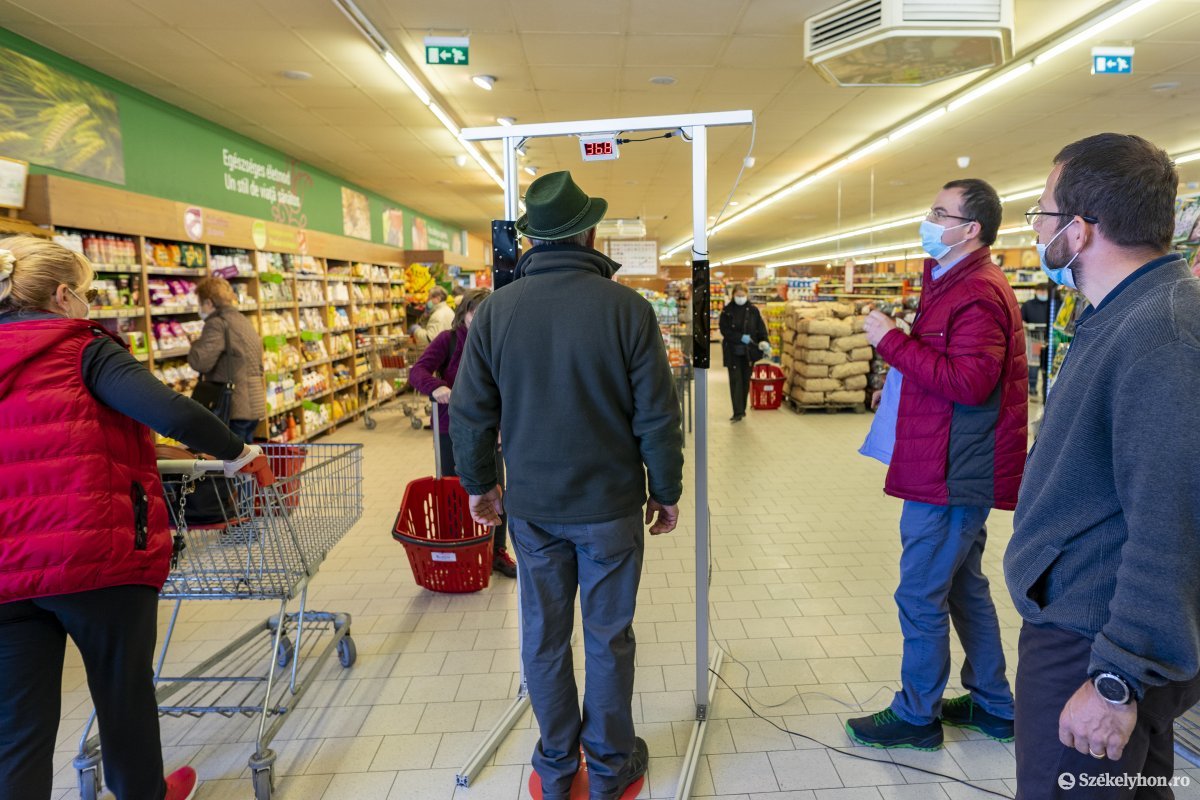 "The importance of taking people's temperature came up in many conversations, so we decided to create a gate that can measure the temperature of the person passing through it. We built eight sensors into the gate, which can measure body heat and show which part of the body is the warmest. We set up the gate at the shop after several tests. It turned out that a modification of the current setup has to be made because both the clothing and the body of the person stepping into the shop from outside are cold, so the sensors don't show the precise body temperature in these cases.
We are going to conduct further tests at larger factories, and at the Paramedic Service, in order to perfect the thermometer gate."
– said Tibor Sajgó. He also highlighted that although interest has already been shown by several companies and mayors' offices for the thermometer gate, they will only start its production and distribution when it is working perfectly.
Title image: Thermometer gate testing on April 16 in Marosvásárhely. (Photo: Haáz Vince/szekelyhon.ro)