Business & Technology
The Wheel Tavern – Hungarian island in the woods of Kolozsvár
József Sipos and his wife, Ildikó, the owners of the Wheel Tavern in the Beech Woods (Bükk) of Kolozsvár/Cluj are what we can call a power couple. They have been together for 20 years, since they were 16. József and Ildikó have four kids. The fifth one is The Tavern. Business-wise, they had a common dream and now they are living it every day. The Wheel Tavern is one of the most prestigious pensions and restaurants in the region, an important meeting point of the Hungarian community in Kolozsvár.
It hosts 7 to 8 balls each year, all organized thematically around the major feasts: Easter, Erzsébet ball, Márton ball, Harvest ball and three Carnival balls in a row, because people cannot get enough of the atmosphere of it. The Tavern, which also has a summer garden, hosts charity events as well, when the owners do not charge for the menu.
The pension has 12 rooms, the main venue has 180 seats. All buildings were built from the ground in the last couple of years. This is easily achievable if one has the cash, but this is not the case. Sipos and his wife did not inherit a fortune. Their step-by-step business plan and smart way of investing is a real success story. József Sipos shared it with Transylvania NOW.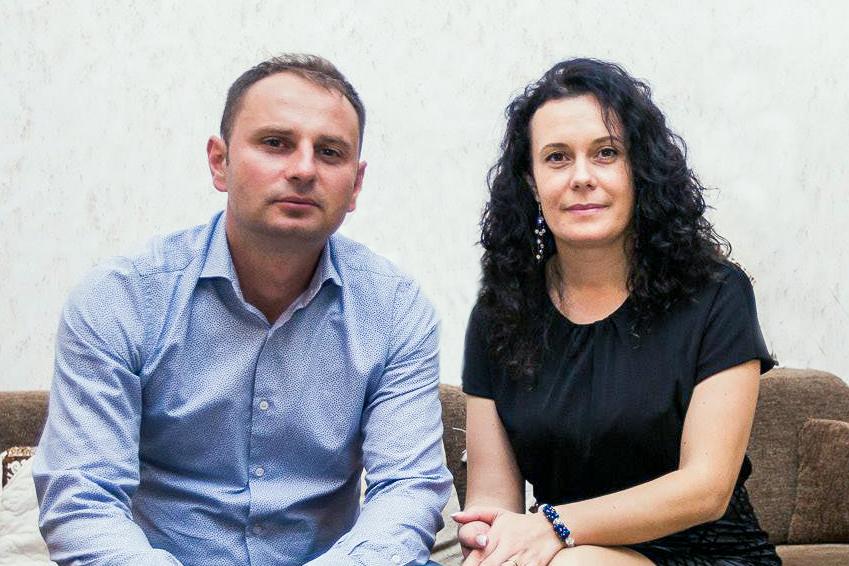 TN: – How does a graduate of the Veterinary University, later salesman for a major multinational veterinary pharmaceuticals company become an owner of a huge tavern and the driving force of the Hungarian community that formed around it?
J.S.: – I was born in Kolozsvár, I was also a student here, and together with my wife I participated for four years in a row in the renowned Work and Travel program, that allowed Eastern European students to live and work in the United States during the summer season. I started at the lowest level possible, as a dishwasher in a restaurant in Cashiers, North Carolina. Of course, as all Work and Travel students, in a couple of days I made more money than my family back home could earn in a whole month. We came home and invested in a studio apartment. Right then the price of it was EUR 8,000 ($9,140), which in six years rose to EUR 35,000 ($40,000). I did not have the money to furnish it, but I rented it, while I stayed in a cheaper rental myself. All my friends bought cars with their money, but to me cars did not seem a good investment.
From the money we made in four summers in the U.S. we bought two apartments and two building lots. Our parents also helped with paying the program because they saw that we were investing cleverly.
In 2008, right before the global economic crisis, I was inspired enough to sell all that I had at the best possible price. In 2006 we got married and bought a lot right next to where the Tavern is now. Later we bought the parcel of the Tavern from the same owner. We also applied for – and received –  European Union funds for building a pension. In 2011 we started the construction, in 2013 we had the first wedding at the venue. The opening remains a unique memory. We installed the bathroom facilities that very morning, we were such in a rush. Since then, we did not have a single free weekend. The Tavern is always booked.
TN: What do you consider to be the key in your success?
J.S.: – We always provide the best quality food. At the Veterinary University I've learned the monitoring of the quality of provisions and that was also my Masters' subject. I know what quality means, when it comes to meat and fresh eggs. I also bought a large number of books in America about high-tech and efficient food processing. It was there that I also learned the "give your best at work" attitude and pragmatism. While here, in the country, the "it's fine like that" attitude still prevails in almost everything. But I noticed that people really appreciate quality. One satisfied customer leads to many more. The amount of money was never important to me. If someone comes and is the guest of my house, I will treat him with the best I have. I also have good prices. The competition is not happy about it but I don't care. I also treat all my 30 employees well. They all have been with me since the very beginning. I really believe that good and qualified human resources are the key to success. My wife and I are the managers.
TN: Focusing on Hungarian clients was a deliberate decision?
J.S.: – Yes, my nationality is important to me. At the beginning I had all kinds of guests, parties with manele (Romanian techno-folk) music. But I do not like that kind of music so I gradually started to choose my clientele. And now we are happy for whom we have. Of course, we have Romanian events, dear and old guests, whom we highly appreciate, but the balls are all for the Hungarian community.
We are open to the Romanian community, they've helped me a lot in my business, and at the same time my Romanian employees greet me in Hungarian.
I truly believe that we can only build a future here together. That is true everywhere in Transylvania and especially in Kolozsvár. Meanwhile, I can stick to my Hungarian culture and identity. I also believe that another key to the success is traveling and living abroad for a while, before settling somewhere. The experience opens you and gives you confidence.
TN: – You have excellent food prepared by master chefs. Do you also cook?
Yes, I love to cook. And I am not bad at it at all. I also learned a lot since owning this business. But the thing is, that my phone is ringing all day long and I have to answer. It is hard to cook like that.
(Official images of The Wheel Tavern)