Arts, Food & Free Time
The many spas and pools of Nagyvárad
Nagyvárad (Oradea) is famous for its spas and thermal baths both within the city and its neighborhood. One of the most popular bath is Félixfürdő (Băile Felix), which is a few kilometres away from the city, situated in a beautiful forest with glades. It has several hotels and thermal baths. The thermal water found here is very rich in oligominerals which are supplemented with sapropelic mud. This natural combination has proven helpful in easing the effects of rheumatism and some paralysis, as well as gynaecological afflictions and nervous disorders.
There are a multitude of treatments available: aerosols, aqua gym in thermal water, aromatherapy, beauty treatments with Gerovital and Aslavital anti-aging products, electrotherapy, galvanic baths, hydrotherapy, kinetotherapy, paraffin packing, warm mud baths and mud applications.
There are also many pools in in the city of Nagyvárad itself and there are the pools of the hotels, which are open all year round.
One of the most popular pool is the so called Piscina of the Continental Hotel Forum Oradea. Situated close to the centre of the city, it is frequently visited not just by the guests of the hotel, but also by those who live in the city. The prices are very reasonable: summer time one occasion for adults costs RON 25 (EUR 5.2). The water in the pool is also thermal, many use it for treatment. As the pool is not that large, some people may swim in there, others are just sitting in that part where water is shallow. The environment is very elegant, usually music is played, and there is a cafe bar and a restaurant as well.
Nagyvárad is situated at the Western boarder of the country, very close to the Hungarian border. Many tourists start they Romanian trips here. The thermal baths are quite famous in the region, and there are plenty of tourists who choose to stay in the city and travel to Félixfürdő, or book a hotel there. People love the spas here. It is an additional tourist attraction, besides the numerous architectural beauties such as  the Black Eagle Palace.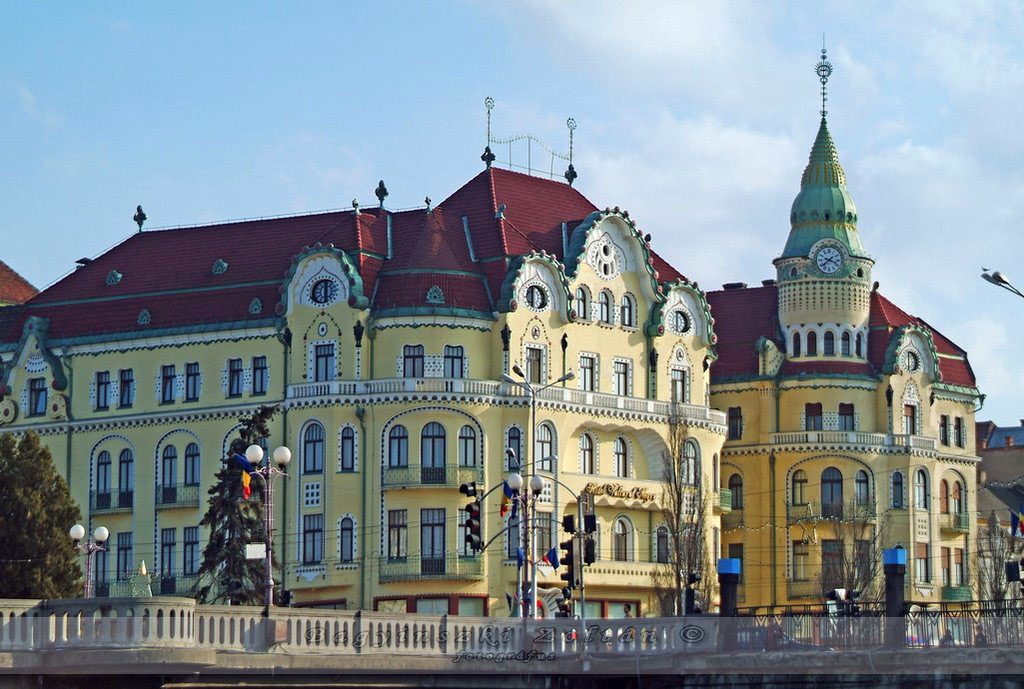 If you are planning to visit Transylvania, we would recommend you to stop by Nagyvárad, the "gate" to Transylvania – it may surprise you with its rich cultural life as well.