Arts, Food & Free Time
The golden girl of the Los Angeles Olympics
She was more successful than Carl Lewis at the Los Angeles Olympic Games in 1984, but she only starts to get the recognition she deserves recently. The most successful participant of the Los Angeles Olympic Games (by winning four gold and one silver medal) was Katalin Szabó, a 16 year old Székely/Hungarian girl from Transylvania.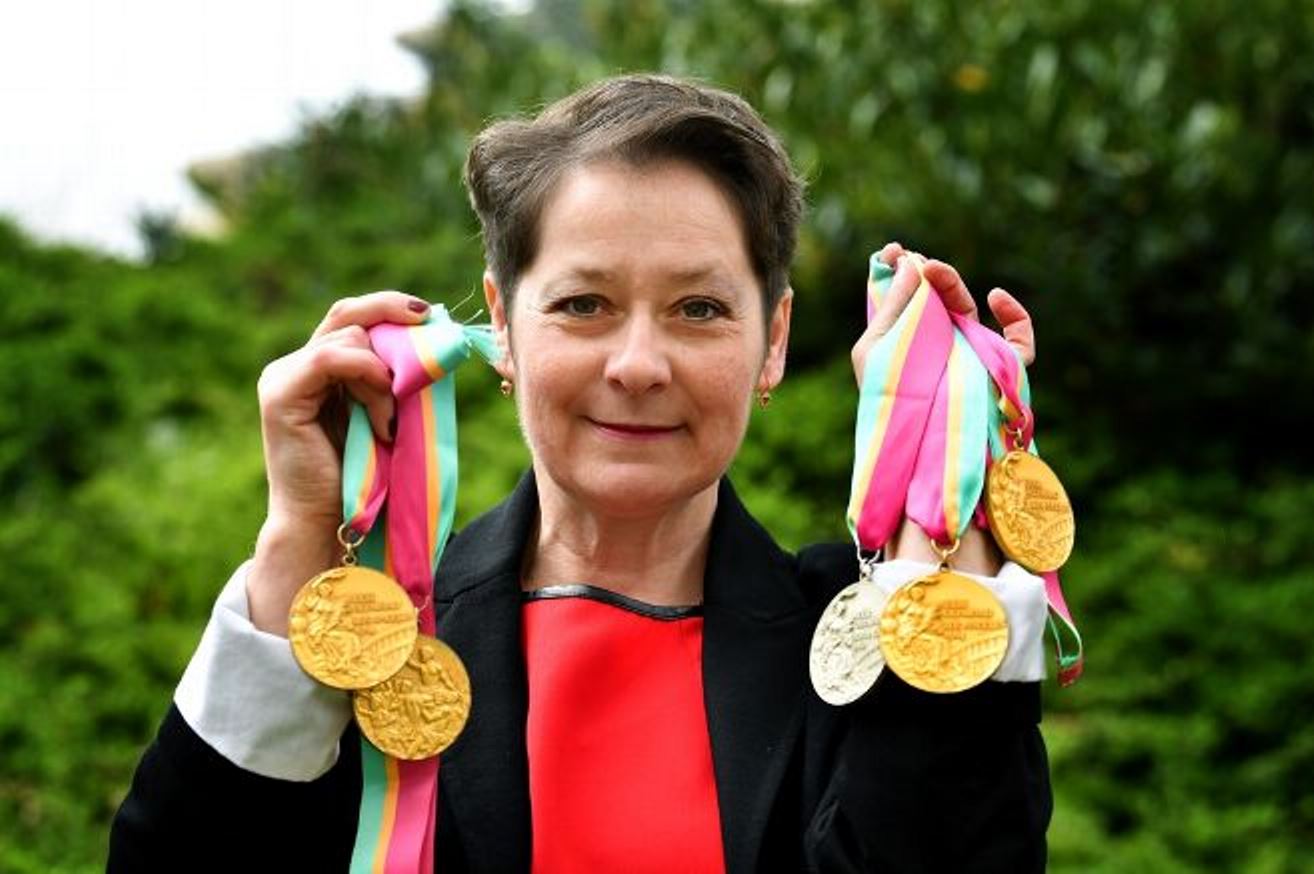 Kati (nickname of Katalin) was an extremely active child living in Székelyföld, a predominantly Hungarian region in central Romania. After she learned how to walk she spent more time on the top of the cabinets or hanging from the ceiling beams than on the ground. This is why her parents decided to give her to a boarding school for gymnasts at age of only six. That time the little girl only spoke Hungarian and not a single word of Romanian, what made her life even harder at the beginning. Fortunately a Csángó/Hungarian nanny, Mária Ghioane became her child-minder and she was the only person Kati could communicate with until she learned Romanian.
Even though she was born with the name of Katalin Szabó it was changed twelve years later by the Romanian sports leaders into Ecaterina in order to hide her Hungarian background. It happened in 1980 when she participated at the Youth European Championship in Lyon.  "This was the place where I arrived as Katalin, and left as Ecaterina." – she remembers. "The name change happened without my knowledge. Actually I didn't have the chance to realize it, since I never even saw my passport. My coaches had it all the time and they were the ones handing it over to the police after we arrived home. I think this was the time when they changed the year of my birth as well from 1968 to 1967." (So they could send her sooner to competitions with age limit.)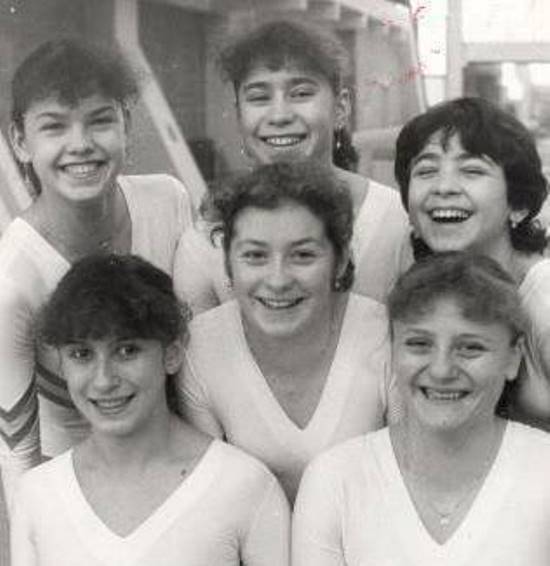 Her first adult World Championships happened to be in Budapest in 1983 where she won five medals and one of them was gold. Even though she was introduced by the loudspeaker in her Romanian name, and even though her team leaders forbade her to speak in Hungarian with the Hungarian team members, the audience knew exactly who she was and when she finished and received the max. 10 points 15,000 people gave to the 15 year old Székely girl a standing ovation. She remembers to this as one of the most beautiful memories of her life: "I was welcomed as if I was born there. I danced to Csárdás, and the audience loved me. Moreover my mother sat on the tribune. Even today I don't know how she could manage to cross the border and to be there for me. I was jumping for joy because it was the first time that some of my family members were present at an international championship with me. Besides my mother, my granny and my brother was there too."
She was in her top form these years. During 1983 and 1984 she presented flawless (10 points) routines a total 17 (!) times. In 1984 she became the most successful Olympian in Los Angeles, by winning four golds and one silver medal. After leading her squad to the Olympic title she only lost a nail-biter to Mary Lou Retton by a mare 0,05 point in the All-Around finals.  But even Americans said that this gold was "taken away" from her because judges favored the American.
She was really disappointed, but didn't break down and won three further individual gold medals later in one afternoon: the vault, the balance beam and the floor exercise. In fact, before her floor exercise a power outage occurred in the sports hall, which many says was also deliberate by the organizers trying to put further psychological pressure on her. No matter if it is true or not – it fortunately didn't work out.  After a twenty-minute wait, when the lights came back, she stepped up, and without a warm-up, delivered an amazing performance, and a perfect 10, to win her fourth gold in the Games.
We could think that – with four Olympic gold medals – Kati was the happiest sixteen year old on the planet. But she wasn't. The one silver hurt her feelings so bad that for a long time she couldn't even stand to watch it. Besides the biased judges the reason behind this was the fact that Retton's coach was the former coach of hers from Romania which made it even more painful for her. (Only three years before the Olympics, gymnastics coach Béla Károlyi decided to leave all his pupils behind in Romania  and emigrate with his wife to the U.S. where he later became Retton's coach.)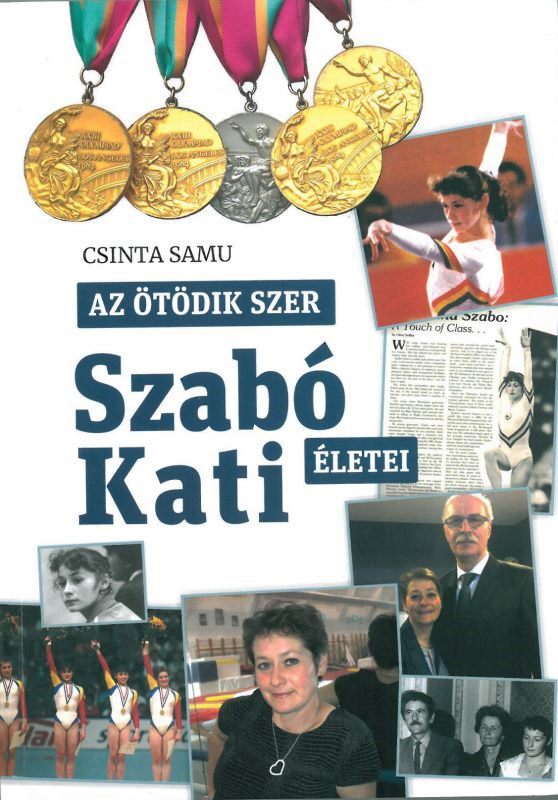 After Kati arrived back to Romania from Los Angeles, Székelys celebrated her – and thousands of them went to her village to her parents' house – but from the government she didn't get anything. "Before the Games they promised one car and 50 000 Romanian lei for each Gold Medal, but I got nothing and I couldn't expect any explanation either. I was only a child, and also Hungarian. Why would they give me any explanation?"- she asks. Even though she won 15 further medals in the following three years at international championships she was humiliated many times. Sports leaders regularly left her out from the preparation and didn't take her to numerous events around the world. They only took her to the big ones when they thought it will be easier for the team to win with her. This neglection was one of the reasons why she quit for good after the Rotterdam World Championship in 1987, only one year before the Soul Olympics. She decided to start a new life and two days after arriving home from Rotterdam applied to the University of Physical and Sports Education in Bucharest. A good example how she was valued back than is that only a few days after winning a bronze and a gold medal on the World Championships  she still had to pass an entrance exam in gymnastics. During her studies Kati also worked as a coach, training among others Maria Olaru who later became World and Olympic Champion as well.  After finishing University she moved with her husband to France, where they have lived ever since with their two sons.
In the new millennium Kati finally began to get the recognition she always deserved. In 2000, she was inducted into the International Gymnastics Hall of Fame in Oklahoma, while in the same year in her home village, Zágon/Zagon (in Székelyföld) a kindergarten was named after her. And a few years later, in 2008 the town sport hall of Sepsiszentgyörgy/Sfântu Gheorghe (Székely town close to her village) was named after her too. "It's good to know your name hasn't been forgotten, even after all these years. It means all you've done is still appreciated," she says.
Title image: Kati Szabó at the Los Angeles Olympic Games in 1984 at age of 16.