Issues
The future of the tailings ponds of Hargitafürdő uncertain
Even the receiver has no idea what will happen with the tailings ponds of the former kaolinite mine in Hargitafürdő (Harghita-Băi), owned by a now bankrupt and liquidated company. The receiver cannot find a buyer, as the closure of the ponds requires a major investment, Hungarian newspaper székelyhon.ro reports.
The Hargita Mining Company went bankrupt a couple of years ago, so the administration of the mine and the tailings ponds was handed over to the state-owned Conversmin; however, the mine and tailings ponds themselves are in the possession of the liquidation company. The company managed to recently sell properties located in Csíkszereda (Miercurea-Ciuc), but the sale of the two tailings ponds – 6 hectares and 14.5 hectares consisting of 1.9 million cubic meters and 3.4 million cubic meters of acid sediment – represents a bigger challenge for the receiver company.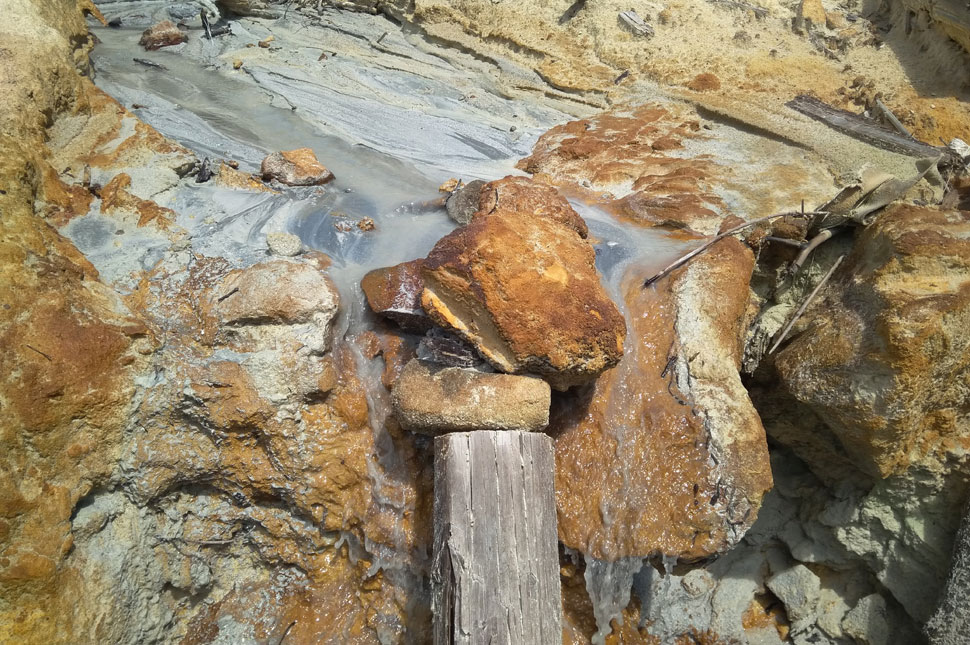 In addition, the ponds, especially the bigger pond, require regular maintenance because of their condition, which could cause an ecological catastrophe. Most recently, a major reparation was carried out in 2019, when the company fixed the barrage, which had been damaged by water. The National Committee for Water and Dam Safety had to approve this work because the barrage is registered as a dam.
As Ion Pătrunjel, the director of the liquidation company, told Székelyhon, there was interest in the sites in Csíkszereda but not for the tailing ponds. This is not surprising because if anyone buys these, the closure of these environmentally hazardous facilities can only be done at a huge cost, a cost that has not yet been estimated.
"The Public Finance Directorate is putting pressure on us to sell, but we don't know what is going to happen; the creditors haven't decided yet. The ponds would be the property of the bank in a normal case, but the Public Finance Directorate blocked them as a guarantee against the debts. The question is, who will pay the costs of the work needed to close the ponds and for the environmental planning? This is why the situation is uncertain," Ion Pătrunjel told Székelyhon. The director of the company also added that they requested funding for the closure and are now waiting for approval.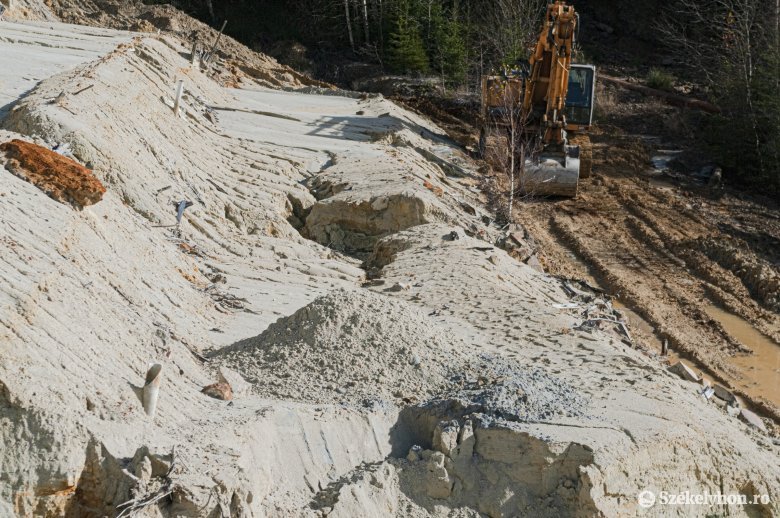 Water experts pointed out earlier that if the acidic sediment from the bigger pond slips into the valley, it could cause significant environmental damage, including flooding the road leading to the Hargitafürdő resort, getting into streams, and even reaching the national road connecting Csíkszereda and Székelyudvarhely (Odorheiu Secuiesc). Luckily, due to the work carried out in 2019, the pond no longer represents such a threat.
Title image: The barrage of the bigger pond was repaired two years ago. Photo: Székelyhon/Attila Pinti