Arts, Food & Free Time
The animals of closed Temesvár Zoo find new homes
The zoo in Temesvár (Timişoara in Romanian) was closed in December of 2020; the city plans to build a new zoo in compliance with European standards. In total, there were 261 animals of 46 species in the zoo, and their relocation, approved by the city council, started a couple of days ago, Romanian newspaper Adevărul reports.
Dominic Fritz, the mayor of Temesvár, decided to close the zoo at the end of last year, after the death of a sick deer. Fritz maintained that the animals can no longer live in habitats that have not been invested in since 2014. Thus, the zoo was closed to be modernized, and the animals are being relocated.
"Under no circumstances can we keep a zoo open for entertainment, a zoo with improper conditions," the mayor said, adding that the animals' well-being has to be a priority. On the one hand, their goal is educational, but on the other hand, their main priority is animal conservation.
As a consequence, the necessary measures have been taken for the temporary, or possibly permanent, but safe relocation of animals to new habitats at partner zoos. It was also decided that food and care will be provided for animals that cannot be moved.
Some of the animals at Temesvár Zoo will be taken by the Bear Farm in Veresegyháza (Hungary), the Autonomous Management of Public Land and Housing Fund in Craiova, the Constantin Stere Memorial Park in Ploieşti (the Piteşti Zoo), Banat's University of Agricultural Sciences and Veterinary Medicine ("King Mihai I of Romania") in Temesvár, and by Gunther Cristian, a partner of the zoo who has fostered several animals.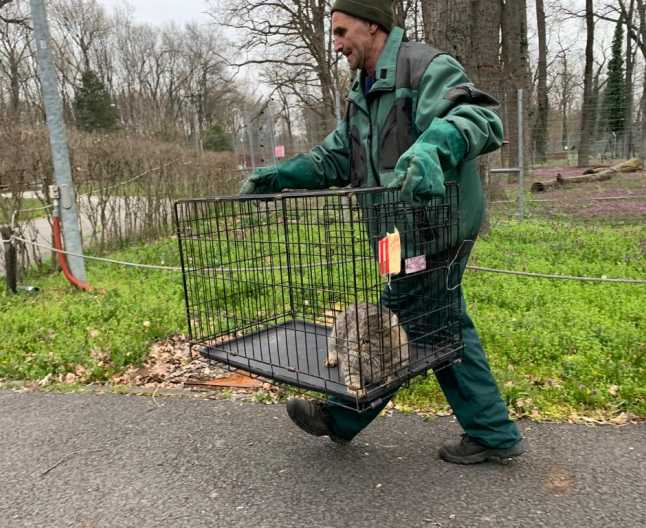 The animals that are still in Temesvár Zoo will be cared for by the employees of the zoo until they are moved or relocated, temporarily or permanently, to partner zoos, the City Hall of Temesvár announced.
Title image: The animals from the zoo will be moved to partner zoos. Photos: Adevărul.ro