Business & Technology
Szekler-Scandinavian hybrid house on the Hargita
A family home built in a pristine mountain environment on the Hargita has won this year's special prize for green and alternative energy of the Romanian Chamber of Architects. The house was designed by István Benedek and Norbert Ravasz of the architectural company blipsz!. Their brief from the demanding client was to effectively "hide" in plain sight a fairly large lodge.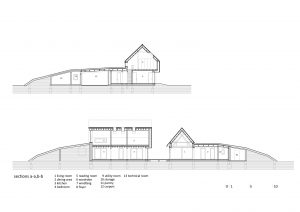 But how do you hide such a large structure in a remote mountain side? The main horizontal topography-volume is partially masked by a sloping green roof and mineral, gabion wall cladding and two traditional barn-like structures are growing from this to break and articulate the huge mass of the construction. The materials and shapes were chosen to blend in the stunning scenery.
The house is almost self-sustaining. Almost, because the owners did not want to put up with the hassle of air and heat recycling. Even so, the building produces and stores 90% of its energy demands but it isn't completely off the grid: an electrical connection is made for very cold and cloudy days as a backup system. The grid connection will also come in handy once the Romanian authorities figure out how to regulate and compensate for feeding back excess electricity in to the public grid.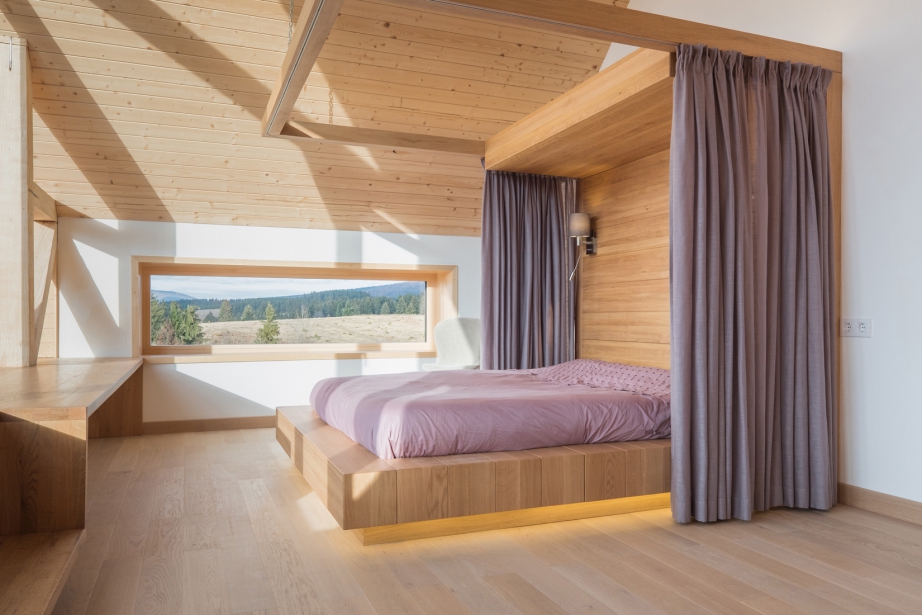 The architects used a blend of modern and traditional solutions, making up some of it during the design phase: Benedek says that while their main goal was to satisfy the client and they didn't think much of a unified style during the planning phase, the house is "a combination of contemporary Swedish and Czech architecture, with elements of traditional folk architecture and barn architecture which is experiencing a revival.