Arts, Food & Free Time
Special award for Szekler chefs at Food of Hungary 2021 competition
The team of two Szekler chefs from Székelyudvarhely (Odorheiu Secuiesc), Sándor Bándi and Hunor Balázs, received a special award at the Food of Hungary 2021 competition on Saturday. Their Carpathian dish not only represented Székelyudvarhely but the gastronomy of all of Szeklerland at the prestigious gastronomic competition in the motherland (Hungary).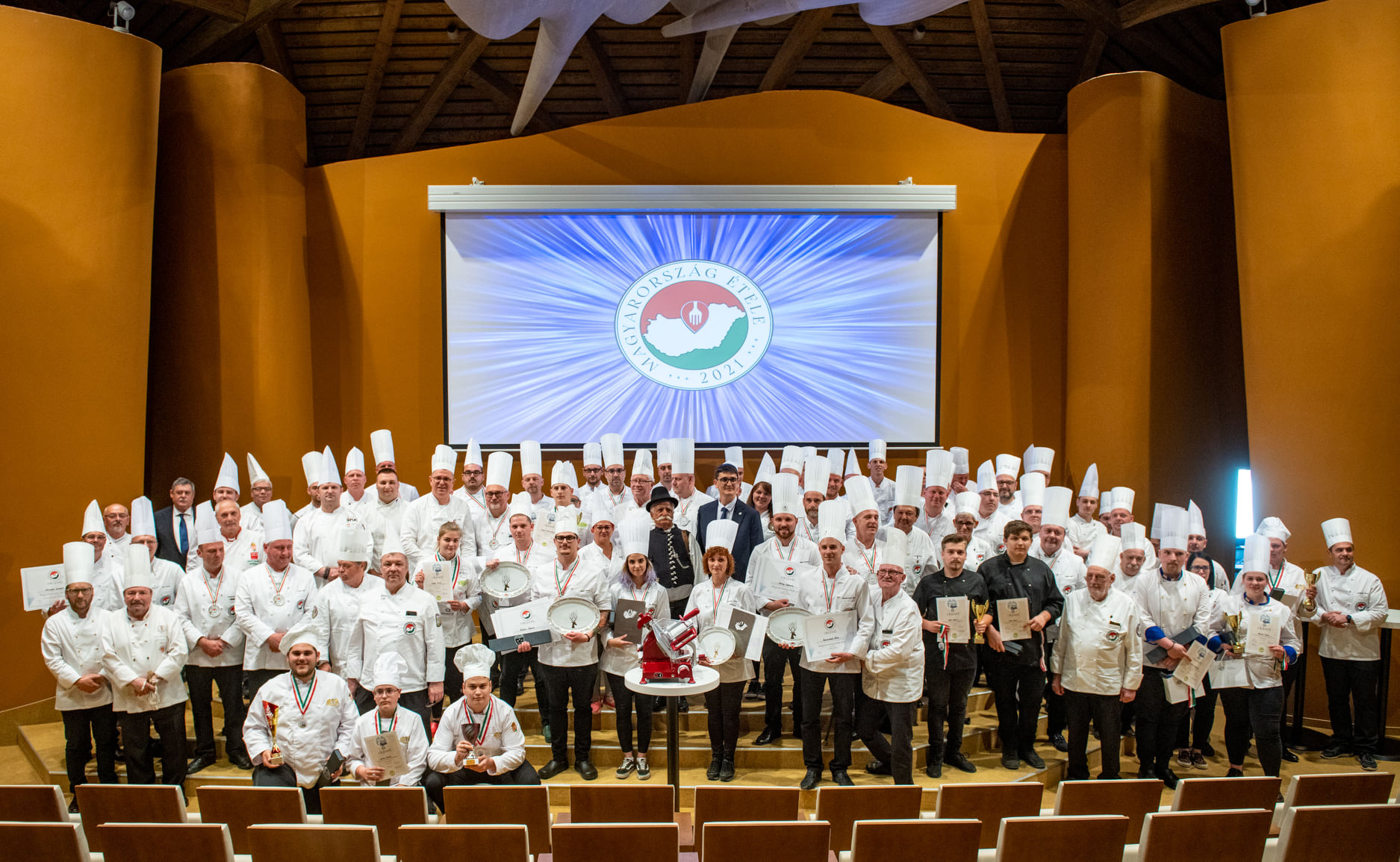 Out of the 33 teams (from four countries) participating in the competition, the 12 best made it to the finals, which took place on Saturday, May 5; the Szekler chefs were among them.
The prestigious Hungarian gastronomy contest was first organized in 2018 for Hungarian cooks from all over the Carpathian Basin as well as the Hungarian diaspora from all over the world. The aim of the organizers, the Chefs' Association of Hungarian Food ("Étrend Magyar Konyhafőnökök Egyesülete" in Hungarian), is to present new dishes each year, made from local ingredients and which can both strengthen the Hungarian identity and help improve its image. This year, the focus was on wild game, meaning that
the teams had to present unique dishes from wild game meat and a maximum of four additional ingredients.
According to the contest's rules, the net costs of the ingredients per portion could not exceed the HUF 1,500 (EUR 4.4) limit and also had to be makeable in large quantities in averagely equipped kitchens.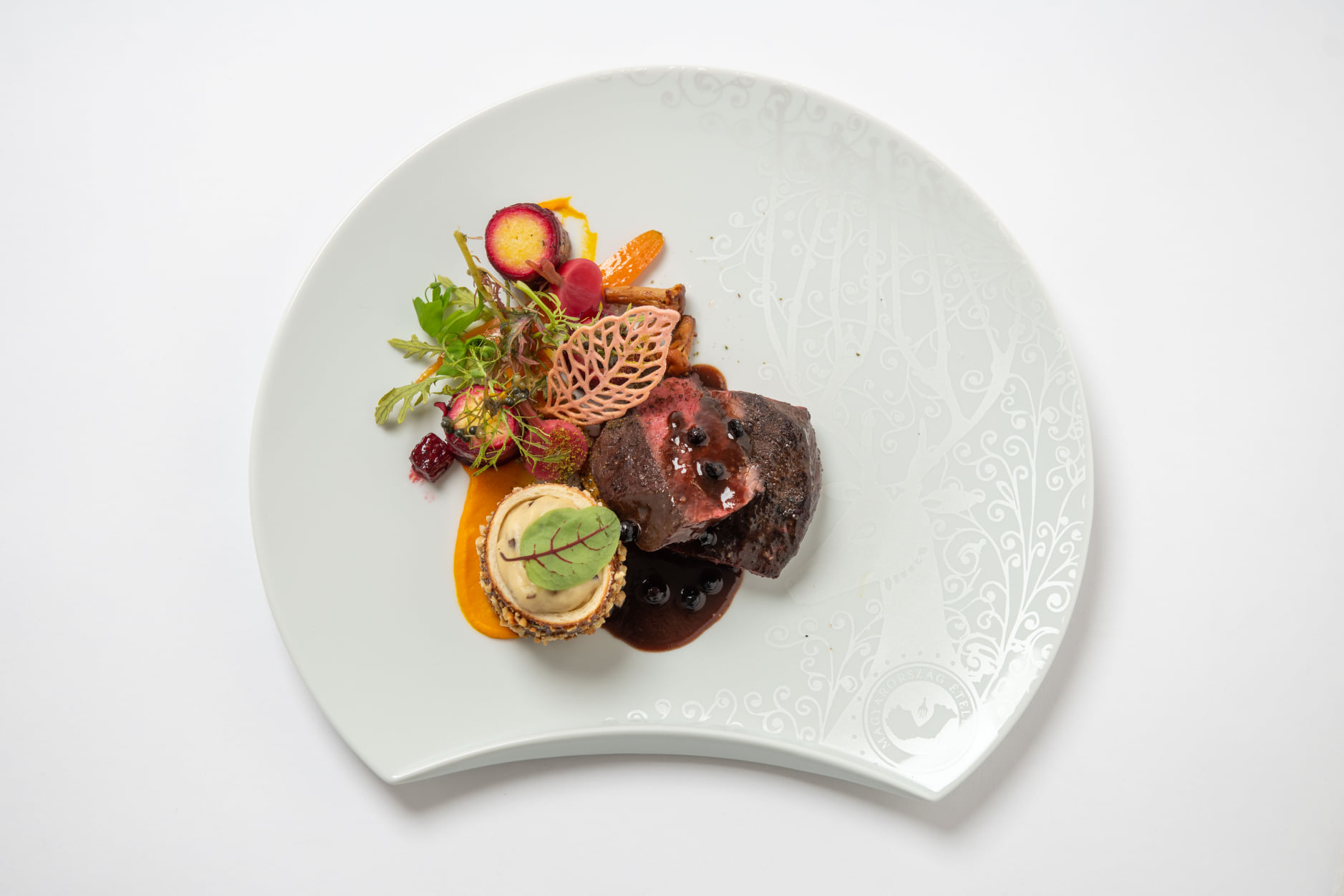 Deer sirloin in red wine sauce
The Szekler chefs had four hours to make their dish — a deer sirloin in red wine sauce, served with vanilla parsnip puree and porcini mushrooms rolled up in a chimney cake.
And the winner is…
Szilvia Bottyán and Valentina Ferner from Felvidék (southern part of Slovakia with a significant Hungarian population) won the Food of Hungary 2021 cooking competition with their dish called The Fabulous Magic of the Great Forest. The "Almavirág" Team from Derecske — a town in the Eastern part of Hungary — finished in second, while the team called "Fakanálforgató Garabonciások" from Kígyós (Кідьош in Ukrainian) — a village in Transcarpathia, the most western part of Ukraine where 150,000 Hungarians live — took third place.
Title image: Hunor Balázs (left) and Sándor Bándi (right) received a special award at the end of the finals of the Food of Hungary 2021 cooking competition. (Picture: Magyarország étele Facebook page)