Adventure
Some people just don't give up
A Romanian from Buzău county driving a panel van suffered an accident on the M7 motorway in central Hungary near Székesfehérvár. Not one to give up, he continued his trip and was later photographed in Western Romania.
In the accident the panel van hit the motorway's safety barrier and overturned, but firefighters put it back on its wheels and at the request of the driver towed it to the nearest motorway parking.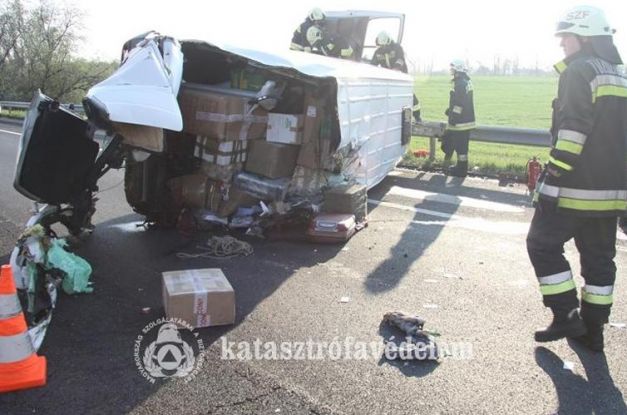 To the driver's utter amazement, the vehicle's engine still started – so he patched it up as best as he could and continued his trip. He was subsequently photographed at a petrol station on the same motorway in Hungary (title image by index.hu) and a few hours later on the Romanian Western motorway near Arad. No information was forthcoming as to how he was allowed to cross the border with the badly damaged vehicle or why police didn't stop him.
UPDATE: After the publication of the article Arad county border police spokesman Filip Ionuţ Matei told Romanian media that the panel van crossed the border on board a tow truck. He added that based on available media images the driver has been identified and fined to a sum of RON 1,350 to 2,000 and police also initiated the procedure of withdrawing the van's documents.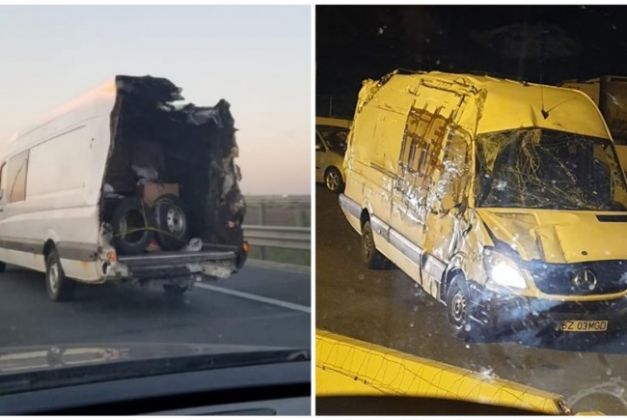 We have no information whether he made it all the way home, but from the scene of the accident he had to drive over 900 km (560 miles) to the county where the van is registered.