Business & Technology
Small city, big dream: Harghita start-up incubator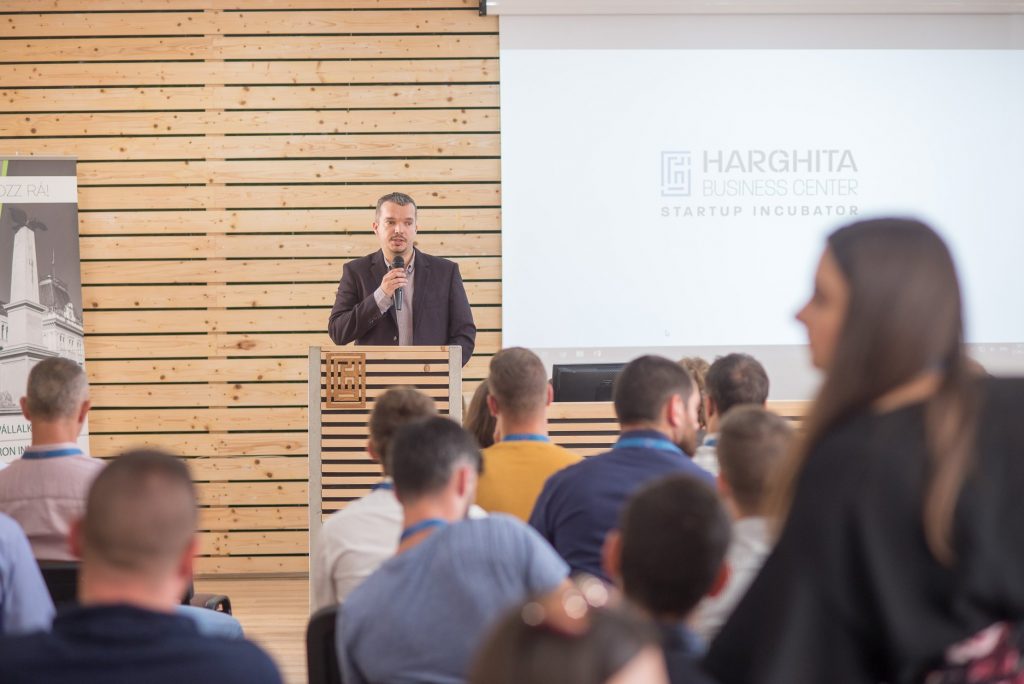 There was great skepticism when it opened its doors, but it quickly became a vibrant space where innovative thinkers from Udvarhelyszék could meet up and make the world a better place. Since 2017 this new building has played an important role in the region's startup ecosystem, as it has attracted young people from the region to both its regular and one-time events and workshops. This is the Harghita Business Center, Udvarhelyszék's start-up incubator, led by the extremely enthusiastic István Szakács-Paál.
When you think of start-ups – and especially start-up incubators – Székelyudvarhely (Odorheiu Secuiesc) isn't the first city that pops into your mind. Still, this city has indeed become the home of a start-up incubator, an institution that helps qualifying local entrepreneurs to develop their businesses. And that help is most welcome, especially in the early stages.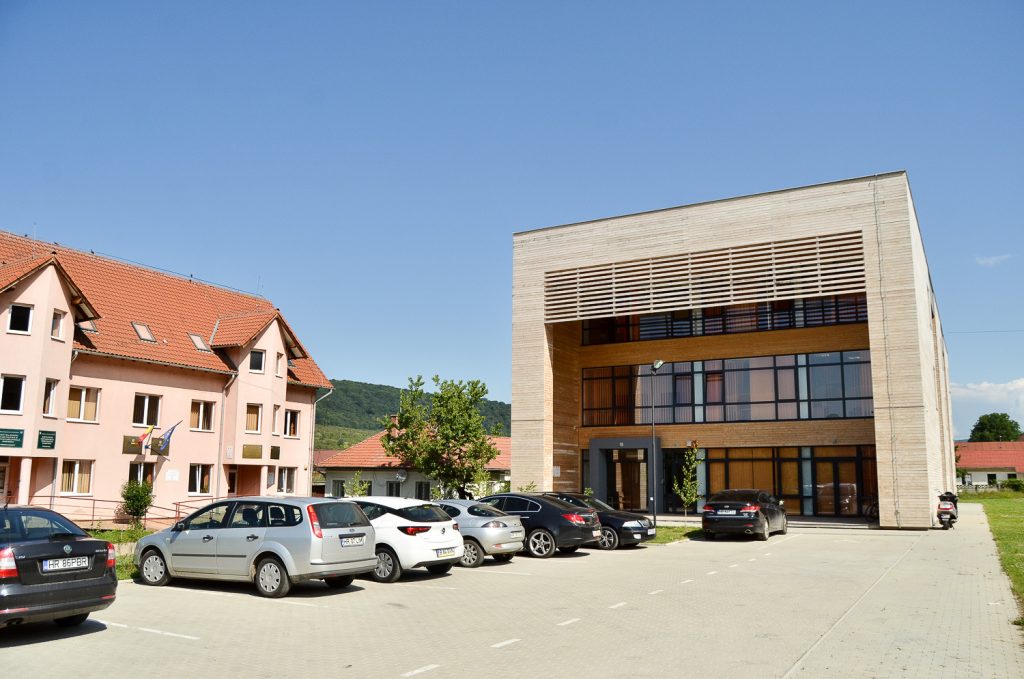 Operated by the Intercommunity Development Association, the Harghita Business Center has found a home in a new building located on the outskirts of Udvarhely. The construction project's financials were covered by a European Union tender, which included a startup incubator. Although completed in 2016, the building remained empty for 18 months until István Szakács-Paál took on the role of chief executive officer and built a team that started working on the incubator dream.
"Udvarhely is a small city, and the rules are very clear in terms of whom we can accept into the incubator center. As a result, people were very skeptical about the success of such a project. In other words, everyone was afraid that the 48 offices would never be fully occupied, and that there would be no reason to provide incubator activity," István said in a phone interview.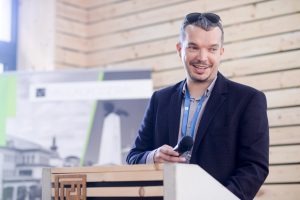 Luckily, this isn't what happened at all. "We already have a waiting list for the companies who qualify for incubator services, and we also have a blacklist, which contains a list of five companies with the lowest activity," he added. A change of blood is on the horizon, and some of those companies will be shown the door.
Running an office at the Harghita Business Center is a bargain at €3.90–€4.50 per square meter, as the rent is roughly 30% lower than the regular price you find in the city. Those who apply for incubation services and are approved will benefit from a wide variety of services, alongside all-inclusive office space: furniture, printers, computers, broadband internet connection, a certain number of access hours to the conference room, etc. The incubation services also include free legal, accounting, management, and marketing counsel for those who rent an office in the building.
"At launch we managed to rent out roughly 20 of the 48 offices available. Since then we've seen rising demand as the news of the incubator quickly spread via word of mouth. By the end of 2017, we had reached 85% occupancy, but I believe that we have now reached a point where the cheap infrastructure is no longer the main reason why companies apply for an office here," Szakács-Paál said confidently.
The actual performance of the companies accepted into the incubator is measurable only after 12 months, and the first analysis of the incubation period will start flowing in starting from mid-2019.
Educating Teenagers, the Next-Generation Start-Up Owners
Before then, there is a lot to do. The team leading the incubator organized many events this year, starting with the very popular Business Vitamin, and they have a lot more in the pipeline. Still, educating youngsters and guiding them in their innovative efforts is what Szakács-Paál sees as the best return on investment. And his forecast is underpinned by the successful FutureMakers event that ended recently. "My personal take is that it was one of most inspiring and useful projects we had so far," he said enthusiastically.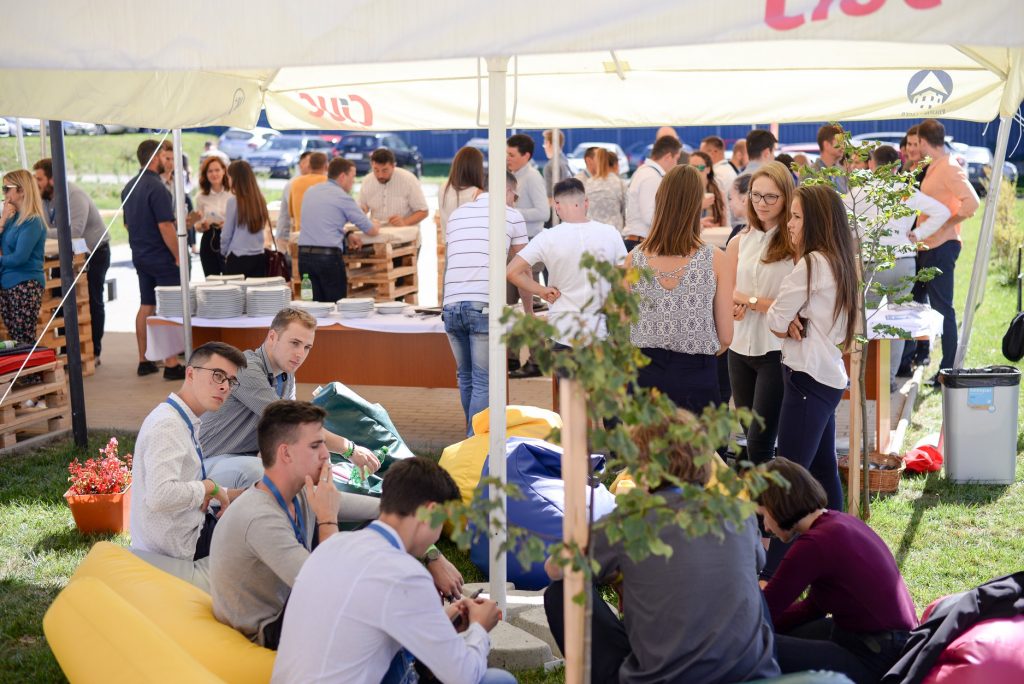 "We realize that it isn't typical for Szeklerland to be prolific in terms of start-ups, so we brainstormed a lot about what we could do about that. We firmly believe that educating teenagers on creative and innovative thinking is a very good long-term investment. That's the reason we organized the FutureMakers contest targeting high-schoolers. The response was amazing: we received 180 applications, from which the jury had to select 16 winners. They took part in 30 hours' training, which ended with a contest where the jury reviewed the business ideas these teenagers have submitted.
But this is just the beginning. The new building is a vibrant space with a tons of events and workshops organized for young entrepreneurs aged under 35. The aim is to educate them on how to start and run a business. The latest workshop was held by Christopher Owen Howard, but that's just one reason to pay a visit to the Harghita Business Center.